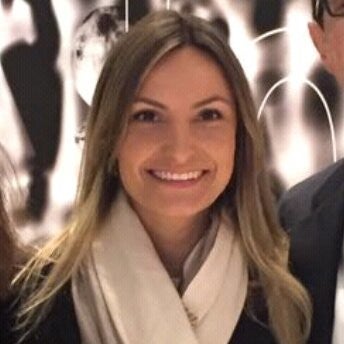 Just Drinks: What's your sphere of influence within Anheuser-Busch InBev?
Aline Casagrande, Anheuser-Busch InBev global director of packaging sustainability: A-B InBev wanted to have better and more sustainable packaging – we want to keep our waste away from nature and within our packaging materials. The main idea with this circularity is to have packaging that can be returned and reused or packaging that is made of majority-recycled content.
Our 2025 goal is to have 100% of our packaging either returnable or made of majority recycled content, so the scope of my role is to set up recycling or collection programmes and to ensure we're designing a circular product from the beginning.
I'm also responsible for engaging consumers with this journey – they're our key stakeholders, the ones in contact with our product from the shelf to bringing it back to be reused or recycled.
JD: Is this a consumer-driven initiative or is it coming from elsewhere?
AC: It comes from various sources. Some consumers are very aware of the waste issue, especially plastic waste. But, I think consumers are not aware of the impact of packaging on the world.
Most consumers won't necessarily choose returnables, for example, because they don't understand the impact on greenhouse gas emissions or the extraction of natural resources linked to one-way packaging.
Most of the push comes from the industry. The main aim is to create a sustainable business and there's no way to do that if we're not taking care of the natural resources that we use.
We also need to shorten our supply chains: This is one of the biggest things we wanted when we started to work on our sustainability goals. COVID has shown us that this is really important.
During COVID, we saw supply chain disruption across the globe in many different industries. Having a circular system in place and keeping things local is the best way to overcome these challenges.
JD: Have the COVID-related supply chain disruptions been a hindrance to achieving your sustainability targets or have they accelerated a reset that will prove more successful in the longer term?
AC: These disruptions had a big impact on the whole supply chain in the short term, but they helped us to figure out that building a local supply chain and moving to a circular economy makes sense.
On greenhouse gas emissions, for example, investments in technology were paused for a while. Then, suddenly, people figured out they should speed up the process because it's the best way.
These events have shown us the importance of moving in this direction.
JD: Which packaging initiatives have impressed you?
AC: Our '100+ Sustainability Accelerator' tries to find disruptive innovation. Through this, we've piloted a plastic solution in India that uses our barley waste to produce home-compostable plastic. We're now scaling this up across our full Indian portfolio.
In the US, we're looking at an app that uses your geo-reference to tell you where to dispose of the packaging when you scan the pack's barcode. This creates awareness among consumers on how to be part of the journey as well.
The biggest collection system programme we have right now is in Mexico that uses waste pickers. We approached them and asked that they collect empty bottles that we'll clean, inspect and reuse. We started this programme last year and already we've collected more than 100m bottles. Our plan is to scale this across other states in Mexico.
Although waste is a global problem, the way to solve it is locally.
JD: The beverage industry's approach to sustainability appears quite fragmented. Are brand owners working together enough?
AC: I'm glad we're working with the likes of Diageo in the UK to pilot a returnable system – that's a market where we've not had returnables before. In the [100+] accelerator programme, for example, we're working with Colgate Palmolive, Coke and Unilever to pilot as many solutions as we can and share best practices so we can scale faster.
So, there are areas where we connect and discuss similar problems we're facing, but there are still opportunities to work together further on some issues.
JD: Where do you feel the pressure the most: From internal targets or from external legislation?
AC: It's from both sides. The authorities make us move faster in some countries, but our goals are really ambitious. We're known as a company that achieves the goals that we set up – we don't want to miss these!
JD: Will the consumer of 2030 be drinking their beer from the same type of packaging as the consumer today?
AC: I hope they'll be consuming their beer in a reusable or refillable solution. We need to keep things in the loop. If we're able to do that, then every area of sustainability will be positively impacted.
Alina will be presenting at Just Drink's 'Low- & No- 2022' online conference on 27 April. For full details and to register – attendance is free for beverage brand owners – click here.