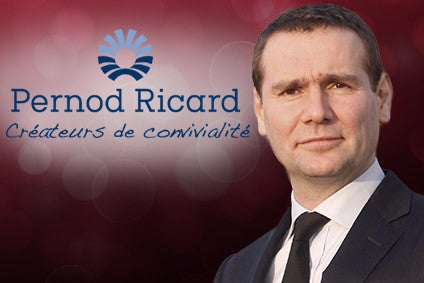 Last month, Just Drinks analysed Pernod Ricard's performance trends over the past five years. In this excerpt from our report, we consider what's currently top of inbox for the company and CEO Alex Ricard.
American momentum - There are clear signs that the group's performance in the US market is improving, with continued strong showings from Jameson, Martell and THE GLENLIVET. If Absolut can stage a recovery, and the company can make inroads in hot categories like RTDs and agave, the signs are promising.
Addressing agave - There are a few strategic options for Pernod when it comes to agave spirits - such a crucial aspect of the US spirits market now. It could stick by Olmeca, Altos, Del Maguey and co, continuing to develop them organically - or it could buy a more significant presence. Opportunities here are limited, however, and prices are high. Might a celebrity-fronted new Tequila play be an early project for the company's tie-up with Sovereign Brands?
RTDs of all hues - The other big play in the US right now is the RTD category, including hard seltzers. However misplaced the current doom-mongering might be about the latter, Pernod CEO Alex Ricard has previously been cautious, arguing that seltzers steal from beer, not spirits. However true this is, expect broader RTD innovation from the company, beyond the obvious spin-offs from marquee brands like Absolut.
Aspirations for Absolut - It seems churlish to talk about a chequered recent history for a brand that still shifts more than 10m cases a year, but the recent repack - billed as the most radical since Absolut entered the US in 1979 - may just signal a new beginning. Progress continues in a number of markets around the world, and the growing trend towards lighter drinks in the US could be a positive sign.
Travelling hopefully - One analyst has estimated that the post-COVID recovery could see Pernod's GTR revenues soar by 71% in fiscal-2022. Given the moderate recovery in leisure travel - and the continued slump in high-spending business passengers - that looks optimistic, to say the least. But, even a partial recovery in GTR would be great news for a company that has historically over-indexed in duty-free.
A simpler Chivas? - The Chivas Regal stable saw revenues increase by 3% in 2021, despite a slight volumes dip. Since the glory days of China prior to 2012, the brand has lost some of its lustre - and now comes a major revamp, dropping the 'Regal' from the redesigned Chivas 12 bottle and embracing a new colour scheme to target Instagram devotees and the 'flex' generation. Marketing spiel aside, a new start for the brand looks welcome - possibly overdue.
Pernod Ricard Performance Trends 2017-2021 – results data