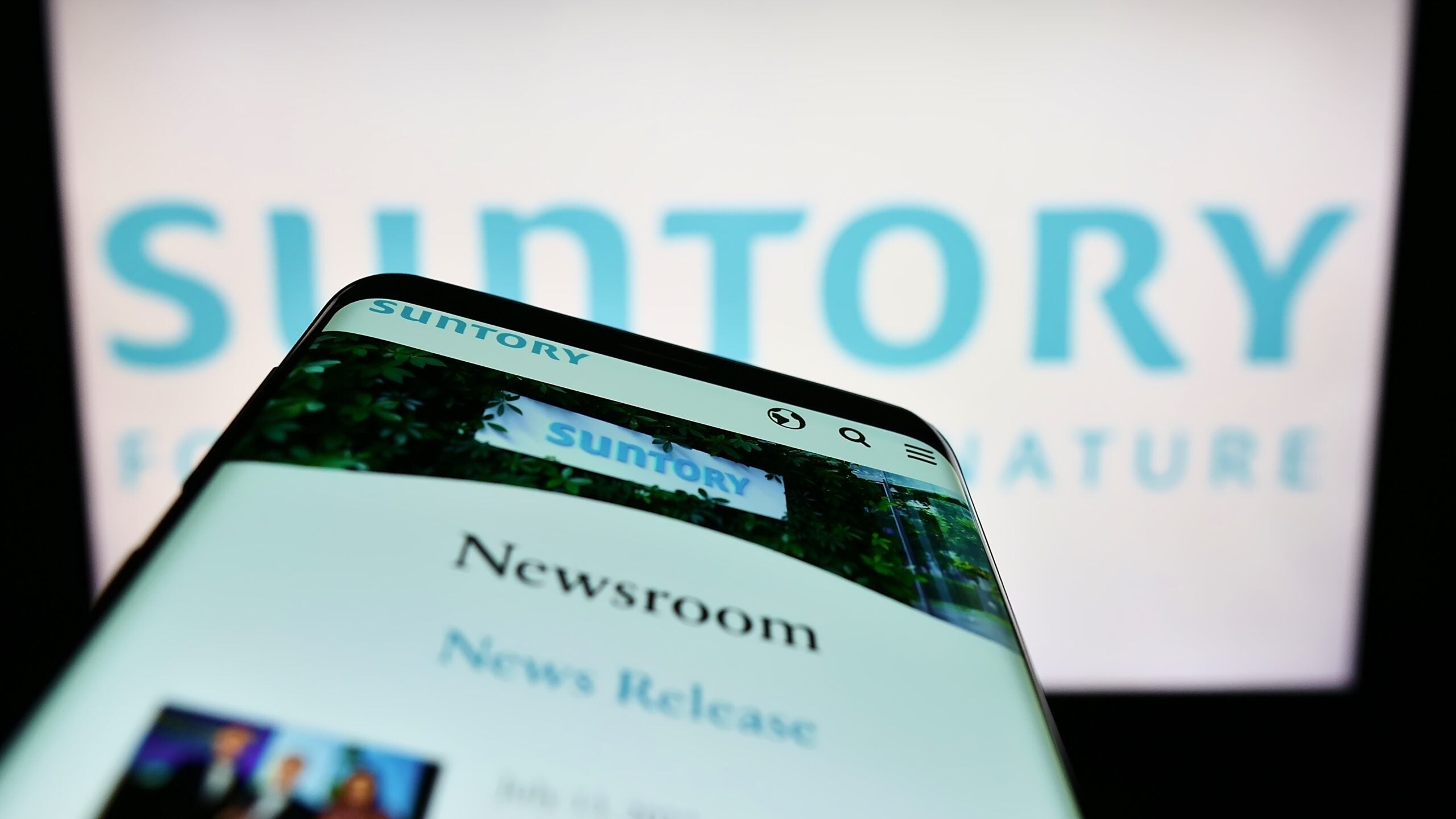 Suntory Holdings is the company best positioned to benefit from disruption in the beverage alcohol sector, according to analysis by GlobalData.
The Japan-based group comes top of the list in a ranking of overall leadership in the areas GlobalData – Just Drinks' parent – says matter most for beverage alcohol groups.
These areas describe technological, macroeconomic and industry-specific challenges that companies are facing, as well as the opportunities they create. GlobalData's research sets out how these issues may create the long-term winners and losers in the beverage alcohol industry.
Suntory, home to spirits major Beam Suntory, scored highly in several themes. The group received scores of four for e-commerce, health & wellness, ESG, artificial intelligence and the concept of the 'future of work'.
Alice Popple, a consumer analyst at GlobalData, pointed to some of the initiatives rolled out by Suntory that informed GlobalData's rankings. "Suntory scored a four for health and wellness due to their ongoing initiatives to provide consumers with innovative and healthy beverages," she said, pointing to a "market-first" (for Japan) 0% beer.
On the future of work, Popple added: "Suntory has opened up a next-generation factory in Japan which uses renewable energy and biomass fuel for power. The company has also installed Lumada, an internet of things software platform created by Japanese technology firm Hitachi, to streamline factory operations. Part of the focus of the technological upgrades is to reduce human-intensive labour tasks such as data collection and production-line quality management," she said.
Mitsui Konishi, another analyst at GlobalData, sought to highlight the efforts of Suntory on e-commerce. "The company is developing its products specially designed for e-commerce channels, such as label-free products for bulk buyers, making a unit price more affordable and reducing environmental impact (less packaging.)"
GlobalData marked Suntory as 'three' for virtual reality and cybersecurity, as well as in the area of 'easy & affordable', which the research group defines as companies' efforts to "align with consumers' time and money constraints".
Popple said: "Suntory is utilising VR/AR but only for short periods of time for marketing campaigns. To rank as four in this area, Suntory must continue to invest in VR/AR technology as part of their permanent operations."
The scores awarded to companies represent GlobalData analysts' assessments of the competitiveness of each business regarding a particular theme. They are then weighted based on their importance and used to create the final industry ranking.
Suntory is followed in GlobalData's rankings by Carlsberg, Asahi Group and Diageo.
The interactive graphic below allows a comparison of company ratings across the ten themes in question. The higher up a company is on the list, the better positioned it is to weather disruption in the future, while the businesses at the bottom are, GlobalData says, more vulnerable to disruptive threats.
Click on any of the companies to compare them across all the themes in GlobalData's analysis.
These scores are based on overall technology, macroeconomic and sector-specific leadership in ten of the key themes that matter most to the drinks industry and are generated by GlobalData analysts' assessments.
This article is based on GlobalData research figures as of 15 August 2022. For more up-to-date figures, check the GlobalData website.