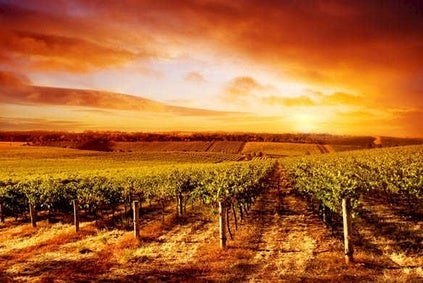 The final part of Euromonitor International's preview of the year ahead for the global drinks industry focuses on wine. First, senior alcoholic drinka analyst Spiros Malandrakis considers the key trends that could affect the category in 2015. This is followed by Jeremy Cunnington's look at wine companies' universal strategy to M&A.
Part I
Still wine moving on – Lighter, transparent, casual and in the mix
Initiatives favouring moderation in terms of abv content and questioning the gospel of oak maturation, launches reassessing the decades-long myopic scoffing of sweeter styles, a progressive inclusiveness of experimentation and mixers and a hesitant embrace of convenience and the category's side-lined casual nature will be the key themes in the short to medium term. The catalyst will be the proliferation and expansion of the social media universe democratising the reviewing, comparing and buying processes.
From flavoured wines to 'Wine Raves', from smartphone apps to radical packaging designs, a belated 'New Dawn' for still light grape wine is now upon us. The epicentre for growth will shift back towards the US as the Chinese macro and legislative headwinds take their toll.
While Champagne remains largely caught in a spiral of navel-gazing, other sparkling wines will retain their enviable trajectory under the ever-heavier shadow of Prosecco and – to a lesser extent – Cava. As biodynamic and organic offerings grow in popularity, small independent producers and local vineyard expressions will spearhead Champagne's attempts to turn the macroeconomic tide and its positioning. Other sparkling wine's image as unpretentious, affordable and casual means Champagne is battling against other suitors that remain more approachable and, hence, more relevant to a younger demographic.
The speed at which Asian palates are actually evolving – sparkling wines are yet to secure a loyal audience in the region – will remain the key question in the short to medium term.
Beyond the usual suspects of still light grape and sparkling wines, niche segments will increasingly steal the limelight as the cyclical demand for nostalgia-tinged offerings shows no sign of abating. Port – buoyed by higher-end variants, hip retro kudos, expanding geographical clout and a hesitant embrace of the roaring cocktail culture – and mead – not strictly belonging to the wine category but relevant nevertheless and already quietly reaching critical mass in the US – will be segments to watch out for.
Part II
The big corporate news in 2014 was the aborted attempts to take over Treasury Wine Estates. The interesting, if not-at-all-surprising, thing was that it was private equity houses looking to make the purchase, rather than any wine or even alcoholic drinks company.
The focus of wine companies is primarily on organic growth through expanding their distribution. As many of the major wine companies showed in the merger and acquisition frenzy of the late 1990s and 2000s, growing by buyng companies and brands is not a sustainable growth model.
When companies decide to pursue merger and acquisition activity, it is to either help its distribution, as Pernod Ricard did with its Kenwood acquisition in the US, or gain a fast-growing or rare, high-value winery. The purchase of Kenwood gives Pernod a stronger base in the US, a market dominated by domestic wine consumption, for its international range of brands.
Making a US acquisition is something we have argued that Pernod should have been doing for a while. It is also something already done by Viña Concha y Toro – in the form of Brown-Forman's Fetzer Vineyards in 2011 – and Accolade Wines – when it bought Geyser Peak, Atlas Peak and XYZin from Ascentia Wine Estates in 2012.
Otherwise, merger and acquisition activity by major companies has focused on picking up niche brands, either in fast-growing, up-and-coming areas or vineyards and wineries in high-end/high-quality growing areas, such as Gallo's acquisition of the Ledgwood Creek Winery.
These types of acquisition, along with the odd trophy acquisition by wealthy individuals, of vineyards in prestige wine areas such as Bordeaux or Burgundy is the way forward for the foreseeable future.