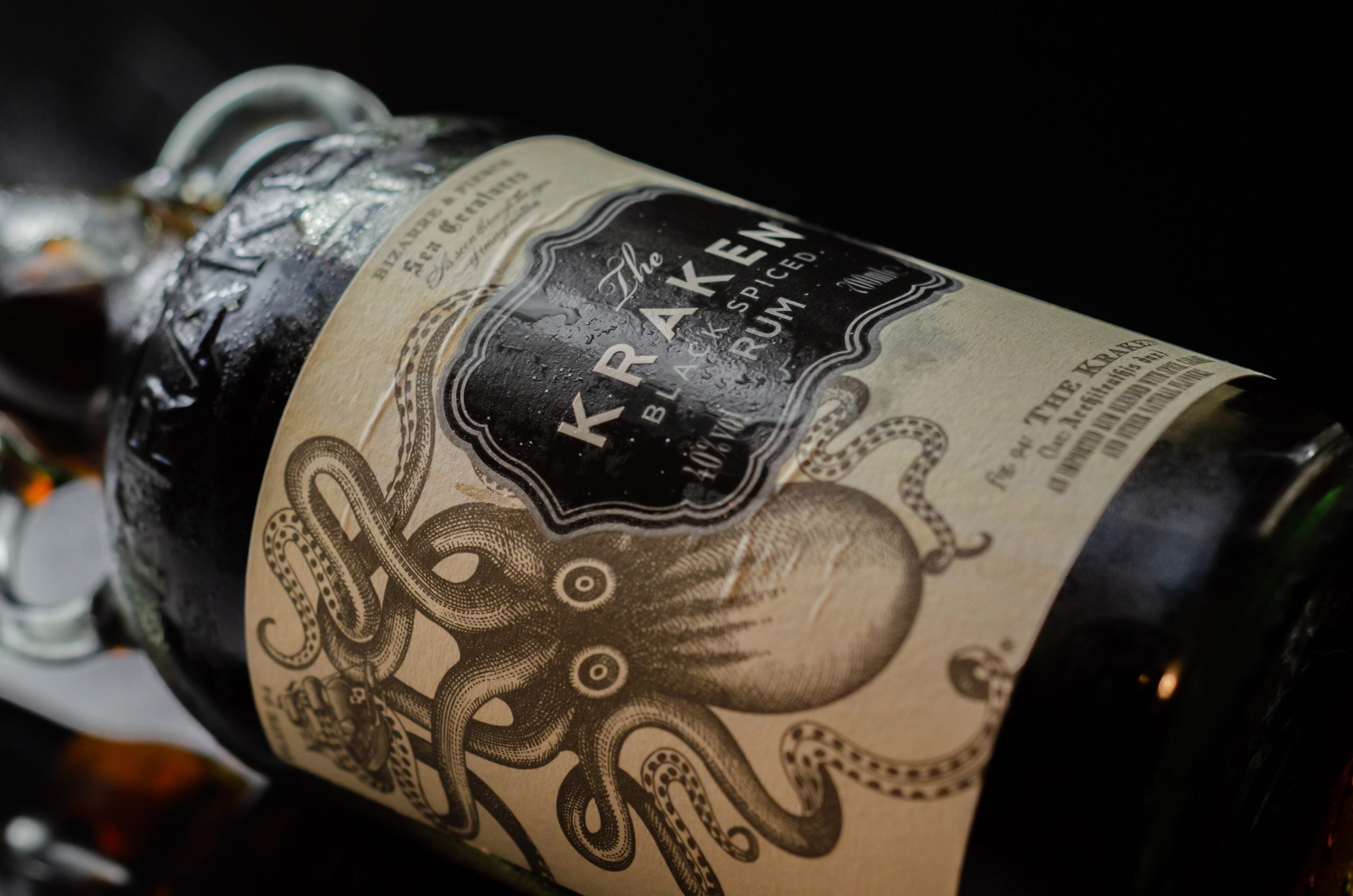 In a competitive global market, drinks manufacturers are looking to labels as an important way to grow brands through 'premiumisation' and to try to emphasise the superior quality, exclusivity and sustainability of their products to consumers.
"Customers are looking for premiumisation of their beverage labelling in terms of embellishment, foiling, tactile finishes but coupled with a sustainable twist," says Ben Robinson, sales director at UK-based The Label Makers, a company that produces labels for brands such as Kraken rum, which is owned by US-based Proximo Spirits.
Richard Gilliatt, vice president for technical development and services at US-based label solution provider MCC, says decorative labels on drinks containers are key to sales. "The front label that's customer-facing has got to be interactive, potentially – it's certainly got to be attractive – and it's got to be eye-catching. If the consumer moves to pick that [product] up, you've almost certainly got a sale," he explains.
UK-based Premier Labels, which produces labels for domestic small-batch and craft distillers, says there are creative techniques that enhance how a product is noticed. The company cites a label designed for The Cornish Spirits Drink Company in the shape of the Cornish peninsular. "They wanted a label that broke the usual square silhouette, while representing their proud Cornish heritage. By tinkering with your label's shape, you can both catch shoppers' attention, and tell a unique story, all at the same time," says Jay Young, business development manager at Premier Labels.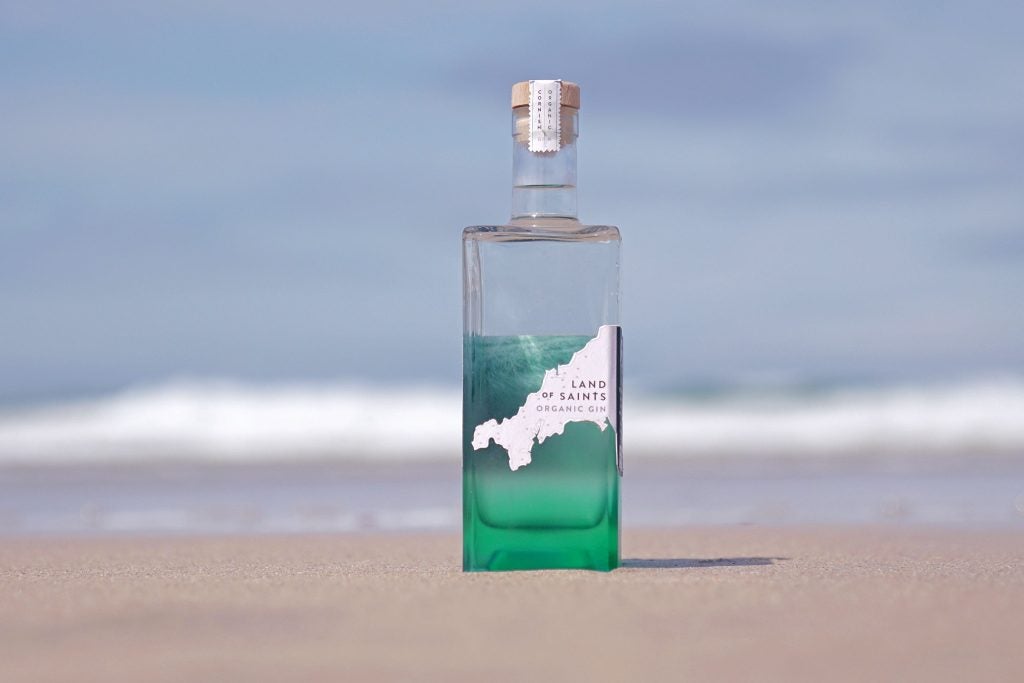 Embossing or metallic foiling effects on a label can "embolden" a label, he adds, while adding swing tags to the necks of bottles with string or ribbon can give the impression of a "gift" to a product. "Because [a swing tag is] separate to your main label design, it helps to break your bottle's silhouette and draw potential customers in," he explains.
Treatments on labels can help market premium products to younger LDA consumers, such as using holographic foiling, as opposed to traditional gold foiling. "Natural pastel colours also seem to be favoured by some of the newer brands, again targeting the younger audience," Robinsons at The Label Makers adds. US distiller Balt Vodka uses multi-coloured holographic labels depicting beach scenes on its strawberry-infused vodka.
The importance of values
Monique Cohen, global content and creative manager at US printing major Hewlett Packard, stresses the labels used on premium drinks need to take into account how consumers increasingly choose brands that espouse their own values, with a key element of premiumisation being the use of labels to convey social messaging.
UK-based York Gin has created limited-edition York Pride labels for its products to let consumers know the business supports LGBTQ+ causes by donating a share of its profits. Meanwhile, during the depths of the Covid-19 pandemic, US-based Jones Soda Co., a craft soda maker known for its unconventional flavours and user-submitted label artwork, used its cream soda labels to convey 'Messages of Hope', featuring inspirational images created by consumers.

Sustainability driving change
With inflation and the threat of recession squeezing consumer spending, labels that can help sell more upmarket products is more important than ever to the drinks industry, increasing demand for label makers that can create a more premium look.
However, combine that with legal obligations to ensure drinks containers are sustainable, and there has been a quiet revolution in labelling in terms of raw materials and adaptations for recycling.
For instance, the materials The Label Makers uses in its labels include papers made from barley and citrus waste, grass and sugar cane fibre, as well as marble powder. It offers paper made with 100% recycled content and a polyethylene synthetic label material made entirely from post-consumer waste.
The company says "eco-friendly" labels that use self-adhesive materials derived from agricultural and industrial by-products have been a welcome introduction to drinks labelling, along with developments in adhesives that have allowed recyclable bottle labels to be easily and cleanly removed, so that plastic bottles and containers smoothly enter the recycling stream.
Regulation has increased pressures for premiumisation to integrate sustainability. In the EU, for example, the packaging and packaging waste directive is the centrepiece of the bloc's legislation in the area. In November, the European Commission proposed reforms that will mandate what recycling information labels must contain and set minimum recycling targets for packaging, meaning labels themselves must be recyclable.
And, while ethical concerns can contribute to how 'premium' brands are perceived to be among some consumers, drinks producers have other factors to consider.
While certain information must be on drinks labels by law (such as alcohol content and country of origin for alcoholic beverage labels in the UK), Robinson stresses beverage manufacturers are trying to reduce the overall size of their labels by using digital product passports (DPPs) and QR codes to host some non-mandatory product information digitally, including sustainability data.
"We are most definitely seeing an increase in this, having recently worked on both a gin and whisky project requiring a QR code on the label. The QR has been used to promote enhanced consumer information that would never fit on the packaging itself," he says.
Other organisations advocate using label space to promote sustainability. The Sustainable Packaging Coalition, based in the US, encourages the inclusion of the How2Recycle icon – a standardised labelling system that communicates recycling instructions to the public.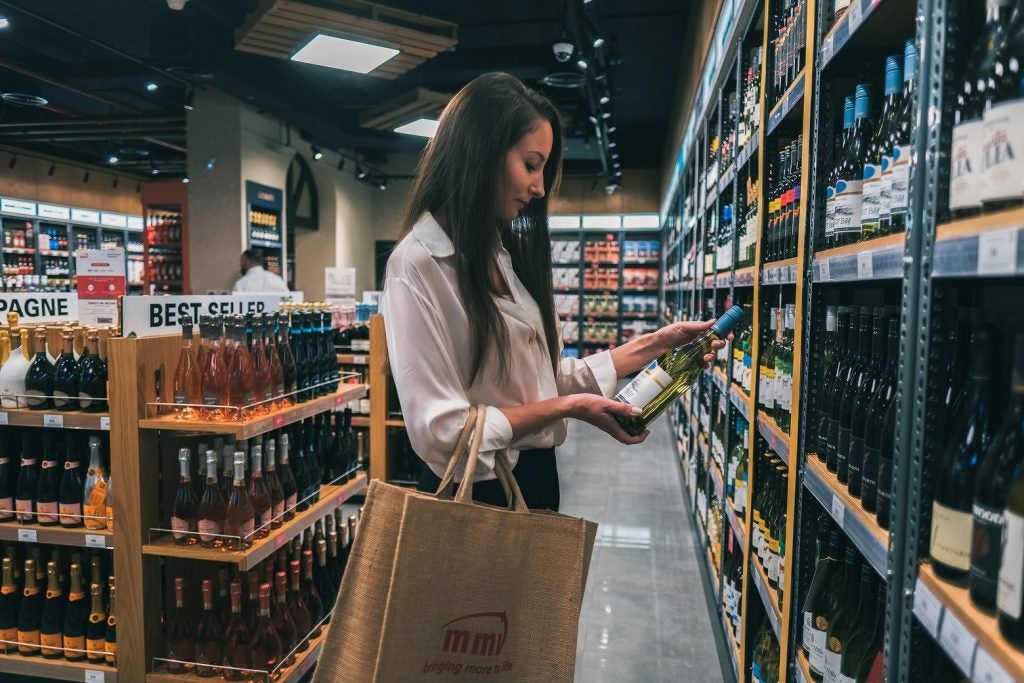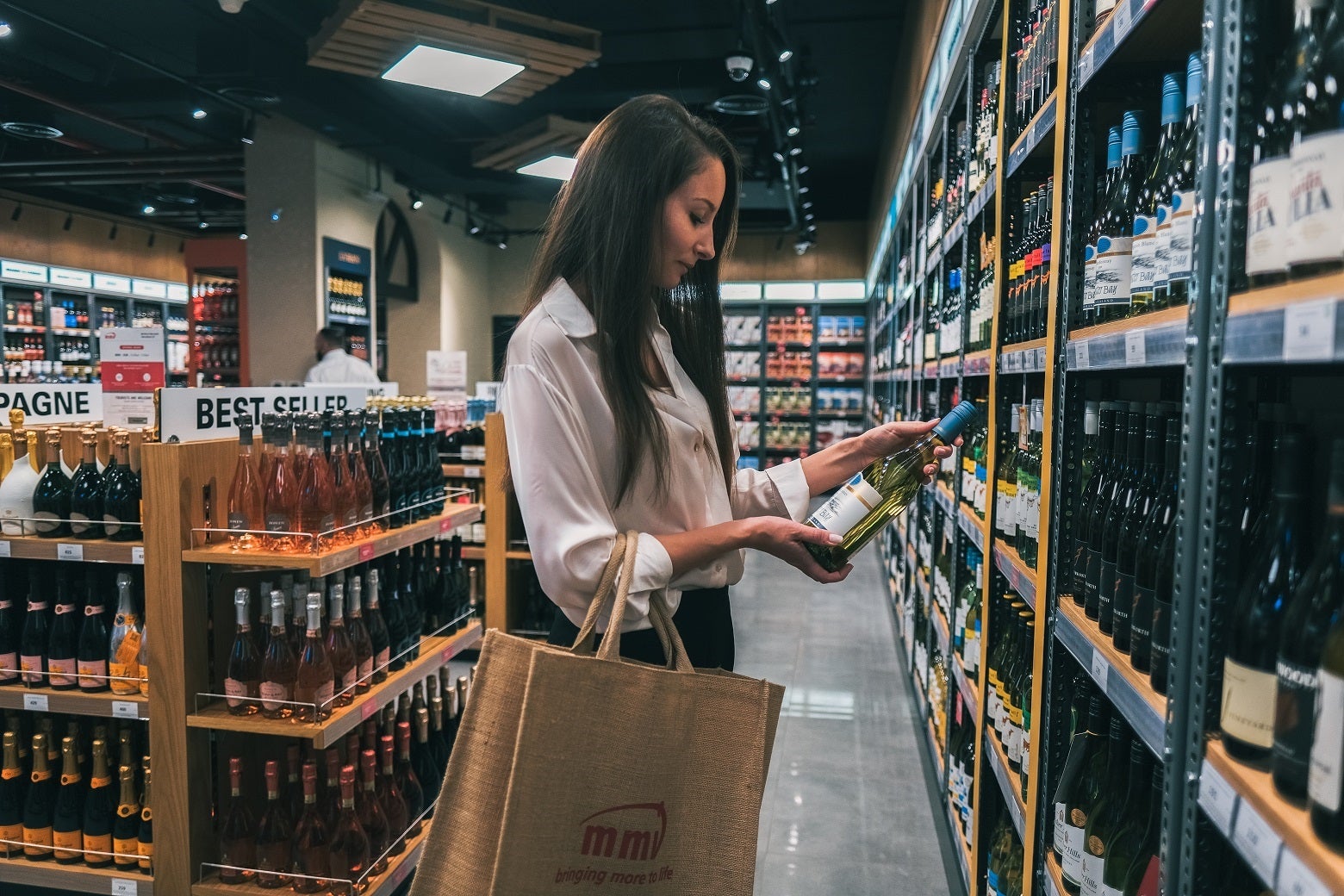 Robinson and Gilliatt agree that thanks to new developments in labelling technology standout labels for premium drinks do not need to be antithetical to sustainability.
Gilliatt stresses "the label should not hinder recycling" of the beverage container and said it is important to ensure products can be accommodated by the local recycling infrastructure of different geographical markets. "At MCC, we focus on two main container types: glass and PET," he explains, adding the company has developed "a range of label solutions to aid recycling" of these materials using different sustainable technologies.
These include pressure-sensitive labels using proprietary adhesive technology. That pressure sensitivity allows labels to be easily removed from single-use glass bottles during the recycling process.
Heat- and pressure-sensitive labels for returnable glass, meanwhile, have been developed to allow labels to come away easily in bottle washers and alternative label constructions are made from sustainable materials other than traditional film and paper labels.
Then there are 'cut and stack' labels, which are printed in bulk on large sheets that can be peeled off and applied to bottles, and are, Gilliatt explains, the "most cost-effective labelling solution with minimal waste".
Diageo, which produces brands such as Johnnie Walker whisky and Tanqueray gin, says labels form part of its 'Reinventing Packaging' strategy, to ensure all its packaging is sustainable by design.
This strategy includes a target to ensure 100% of Diageo's packaging is widely recyclable (or reusable/compostable) and a goal to reduce its total packaging and increase recycled content in its packaging to 60%. Both targets have a 2030 deadline.
In 2021, Diageo announced the launch of a paper-based bottle, made from sustainably sourced wood pulp, for Johnnie Walker. According to Diageo, it was the brand's first recyclable, paper-based, spirits bottle and the result of a partnership between the company and UK-based Pulpex, a sustainable packaging company. In theory, paper bottles will allow labels to be printed directly onto the bottle, as part of the sustainable design. The bottle, however, has yet to go on sale. "The Johnnie Walker paper bottle isn't yet on shelves as we're dedicating more time to the test and learn of the material. We hope the bottle will debut in Johnnie Walker Princes Street later this year," a spokesperson says.
As well as new materials, these moves toward more sustainable packaging have also required the advent of new labelling tools, such as high-speed, high-efficiency labelling machines that apply eco-friendly adhesives and labels to different packaging surfaces. Donna Ritson, a researcher for the US-based Association for Packaging and Processing Technologies (PMMI), which conducts studies into packaging trends, stresses "sustainability is everywhere" and a key part of premiumisation.
"We talk about it in every market that we study. Particularly in the beverage industry, sustainability is one of the most important trends that's driving packaging and processing machinery purchases," she says.
With premiumisation and sustainability set to continue to be two key trends underpinning the global beverage market in the years ahead, drinks brands will be looking at all parts of their product and marketing strategies to gain an edge on the competition. And labels will be an important part of their toolkit.