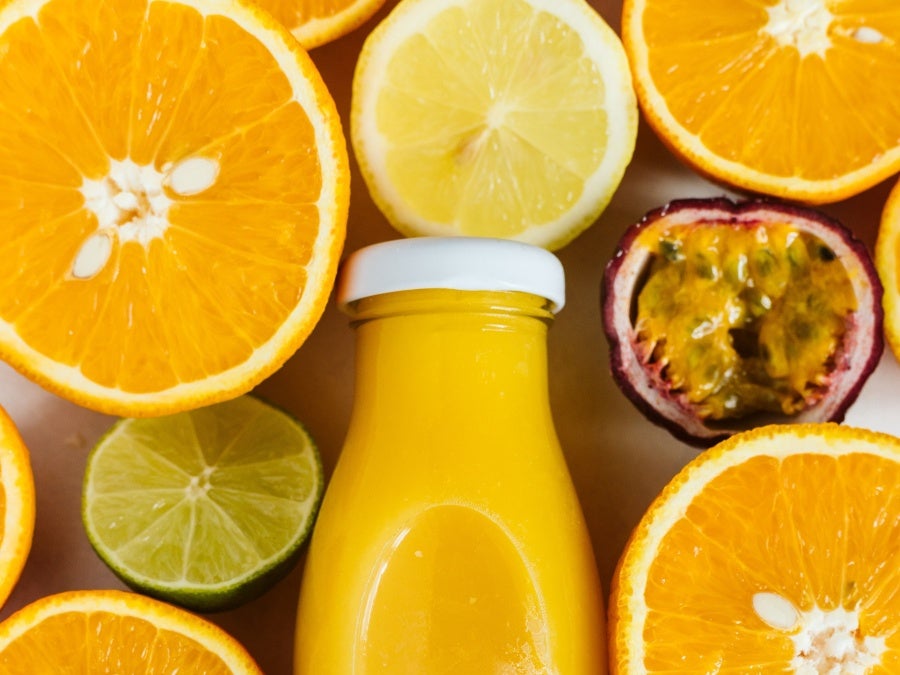 Aseptic formats are in high demand due to consumer preferences trending towards healthy options, fuelling investment in packaging and filling technologies.
But the systems pose technical and cost challenges for manufacturers.
Product development in the beverage sector is being influenced by consumer demand for functional and better-for-you options.
"What's really fascinating is that, even now post-pandemic, even in the face of the economic challenges that we're seeing, health and wellness has still remained the number one driver of purchases," Katie Page, content director for the consumer, foodservice and packaging practices at GlobalData, Just Drinks' parent, says.
In keeping with health trends, consumers are trying to avoid as many artificial ingredients as they can, opting for 'cleaner' products with simpler ingredient lists. But even drinks such as 100% pure fruit juices and juice blends can ferment and spoil quickly and the use of preservation ingredients can be essential to stop spoilage.
Food and drink preservatives such as E210 (benzoic acid) and E211 (sodium benzoate) are used to give products a longer shelf life by preventing the growth of micro-organisms such as yeasts, moulds and bacteria.
How well do you really know your competitors?
Access the most comprehensive Company Profiles on the market, powered by GlobalData. Save hours of research. Gain competitive edge.
Company Profile – free sample
Thank you!
Your download email will arrive shortly
Not ready to buy yet? Download a free sample
We are confident about the unique quality of our Company Profiles. However, we want you to make the most beneficial decision for your business, so we offer a free sample that you can download by submitting the below form
By GlobalData
Aseptic packaging lessens the need for E numbers and other preservatives. The sterilised packaging process increases the shelf life of a product by six months in some cases. And a longer shelf life is an obvious boon for manufacturers and retailers.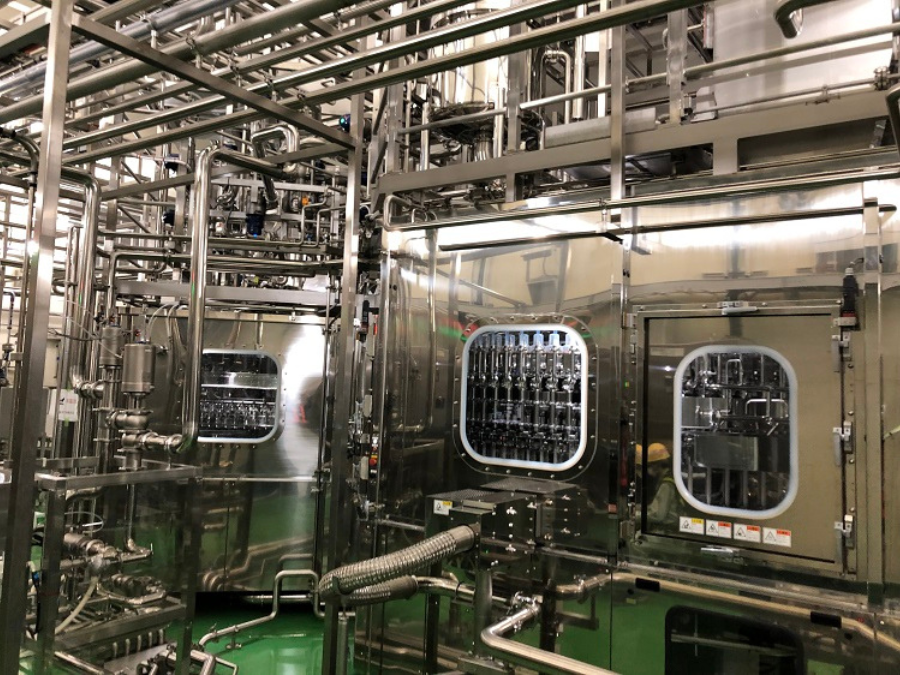 Switzerland-based packaging giant SIG reported a 27% jump in constant-currency revenues last year (8% organically) and cited "high demand for aseptic fillers" as a factor. It fitted more than 90 systems in 2022.
During the year, the company produced a "record" number of aseptic sleeves in China (10.6bn), pointing to growing sales of milk alternatives that was driving demand for shelf-stable products.
Elsewhere, SIG cited demand for aseptic cartons for broths in North America and won US school contracts for milk in aseptic formats. SIG also started production at an aseptic plant in Mexico and began building a new factory in India.
The company saw sales rise again in the first half of this year. CEO Samuel Sigrist flagged demand for safe beverage and food processing systems. In particular, he said both Mexico and India were emerging markets where the "demand for safe, sustainable and affordable food and beverages is constantly rising".
Elsewhere, German packaging and bottling machine manufacturer Krones, which reported a 16% rise in revenue in 2022, sees aseptic product filling "continuing to hold huge potential" for the business. And the company is working with outside partners to meet demand. In Japan, Krones has teamed up with packaging manufacturer Toyo Seikan to supply "customised" aseptic systems to drinks manufacturers.
Hot or cold
Aseptic systems take in a number of packaging formats, including cardboard cartons, pouches, PET plastic and glass bottles.
Cardboard cartons and glass bottles often use hot-fill aseptic systems, during which ingredients are heated to a high temperature, killing any contaminants in the product, and then poured hot into the packaging. An advantage of these systems is they do not need a closed-off, pressurised, sterilised production line.
Cold-fill PET offers similar benefits. A PET aseptic production line cold fills liquids in a sterilised pressurised environment. These production lines have high-end air filtration systems, pressure difference alarms and monitoring systems to ensure the air and any surfaces inside the production line are sterile.
"The advantages are that the product does not have to be heated up and cooled down, so it saves energy in production, can increase filling speed and the bottles themselves can be considerably lighter because they do not need expansion panels and can have a flat rather than a raised pentoid base," GlobalData global packaging services director Dominic Cakebread says.
Not using a hot-fill process means the PET in the bottle can be reduced, creating a significantly lower pack weight, resulting in higher yields of bottles per tonne of PET.
We're offering consumers a broad range of healthier choices, and our aseptic line makes this possible
Avoiding the hot-fill method also means certain flavours and ingredients are not affected by the heating process. For instance, the artificial sweetener aspartame looses sweetness when it is heated to high temperatures in cooking processes.
At the start of this year, Coca-Cola Bottlers Japan built an additional aseptic PET production line at its factory in Ebina. It is the fifth production line to be installed at the plant and will be used not just for Coca-Cola SKUs but also to create Ayataka Cafe and Costa Coffee products. The system's manufacturing capacity is roughly 900 small PET bottles per minute.
However, the disadvantages with aseptic PET filling lines are that they often tend to be more complex and, since they are not hot filled, there is a need to flush the area between the top of the liquid and the closure with nitrogen or a similar inert gas to prevent oxidation.
"Closures usually need to be fitted in purified air with dedicated filtration and purification systems to maintain hygiene and strict HACCP monitoring and management systems are required," Cakebread explains.
Hot-fill PET plastic bottling systems can be used but, in order for the PET to take the hot liquid, it must first be treated with a heat setting resin and blown into a hot mould for the bottle – a process that can raise the cost of the packaging.
Juice producers such as UK-based Britvic use cold-fill aseptic lines.
Britvic's facility in the English town of Rugby, which had once centred on carbonated beverages, now also packs still soft drinks using a cold-fill aseptic line. Robinsons Smooth Juice and Robinsons Fruit Shoot 100% Juice were the first to be produced aseptically.
"Britvic has one aseptic line and three ultra-clean process lines, which we use to bottle brands with no preservatives such as Fruit Shoot, Robinsons ready to drink, and Lipton Ice Tea," a Britvic spokesperson tells Just Drinks. "We're offering consumers a broad range of healthier choices, and our aseptic line makes this possible."
Aseptic packaging recycling and materials
Aseptic packaging, be it carton, bottle or pouch, can be recycled but the degree to how much of the product can be reused varies.
Cold-filled aseptically packaged PET bottles tend to be based on a monomer or single form of plastic with no lining or additional packaging other than a label – which is often itself PET plastic or paper based. These bottles can enter recycling processes designed for standard PET plastic recovery and reprocessing.
However, Sam Smith, the director of UK-based Smith Packaging, says much of the material on or in bottles and cans gets destroyed in the recovery process.
"In many cases, the labels on glass bottles are simply washed off during the recycling process and are mixed with other paper and cardboard waste to create recycled paper products," he explains. "However, some labels are made from materials that cannot be easily separated from glass, such as plastic films or adhesives. When this happens, the labels may be burned off or even sent to a landfill, which is not ideal from an environmental perspective."
The recycling process gets more difficult when you introduce multiple materials. The packaging for aseptic liquid cartons is normally made using laminate materials that consist of an outer cardboard pack, with an inner aluminium foil and plastic coating, as well as tie layers and plastic closures.
"These materials must therefore be separated first in the post-consumer waste before they can be recycled. This is generally more technically difficult and expensive and, again, it is the quality of the materials at the end of this process that is key to reuse," GlobalData's Cakebread says.
The quality of a recycled material is often just an indicator of how many times it can be reused and quality degrades when it comes to PET plastics. Trying to tease out materials that are layered in a cardboard box is difficult and most regions would have limited facilities with that capacity.
Ideally, a closed-loop collection system would be used allowing recovered packaging materials to be used for the same application or product they started with. This reduces potential contamination from other materials and helps producers keep a better track on the recycling process.
Aseptic packaging and filling systems are processes that are in demand by the consumer whether they are fully aware of it or not.
The push towards better-for-you products gives producers a puzzle with regards to a SKU's shelf life and the use of preservatives. Often the solution, albeit costly, will be to implement aseptic filling lines. The sterilised system packs ingredients without the loss of flavour, while also allowing the product to state that it is free from the stuff consumers wish to avoid.
And, despite the challenges of installing the systems and the complexity of recycling, demand for the technology looks set to continue to grow.