Laizhou Distillery is a spirits producer owned by Shanghai Bairun Investment Holding Group Co., Ltd. and located in Qionglai City in Sichuan, China. The company is Category Award Winner for Environmental, Innovation and Marketing due to its work in reducing its carbon emissions, various promotional programs, and the introduction of new flavor profiles.
ENVIRONMENTAL – Category Award – Decarbonization
INNOVATION – Category Award – Flavors
MARKETING – Category Award – Branding
MARKETING – Category Award – Competitions and Interactive
One of the distillery's most impressive undertakings is its efforts in making its operations net zero. To achieve this the company has adopted a variety of measures including the use of low-temperature continuous saccharification equipment and the use of natural ventilation and lighting.
When it comes to waste, the distillery recovers heat energy from production to reduce energy consumption and collects and treats wastewater for use in biogas energy generation. It also collects carbon dioxide from fermentation for use as food grade CO2.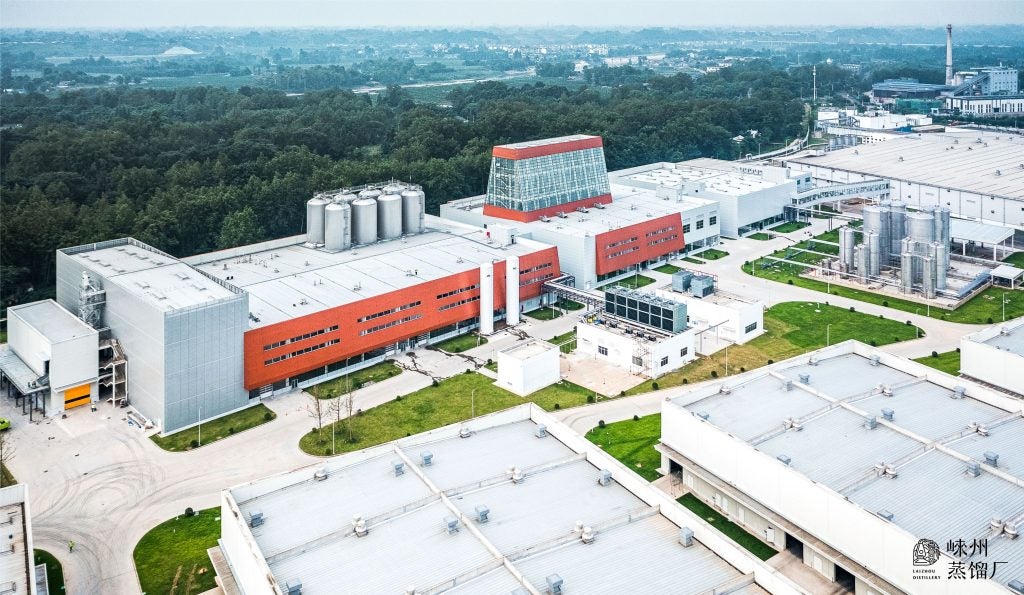 Laizhou is also innovating in flavor, and during the research period it introduced a new whisky finished in Huangjiu (Chinese yellow rice wine) casks. Jiafan (semi-dry Huangjiu) and Xiangxue (sweet Huangjiu) are two of the four main Huangjiu categories. After extensive research, Laizhou's whisky R&D experts found that from the aspect of sweetness, Jiafan Cask and Xiangxue Cask are respectively similar with the two Sherry casks – Oloroso Cask and Pedro Ximénez Cask, and therefore these two types of Huangjiu cask may add different levels of sweetness as well as pleasing and unique Huangjiu notes into Laizhou Huangjiu (Chinese Yellow Rice Wine) Cask Whisky.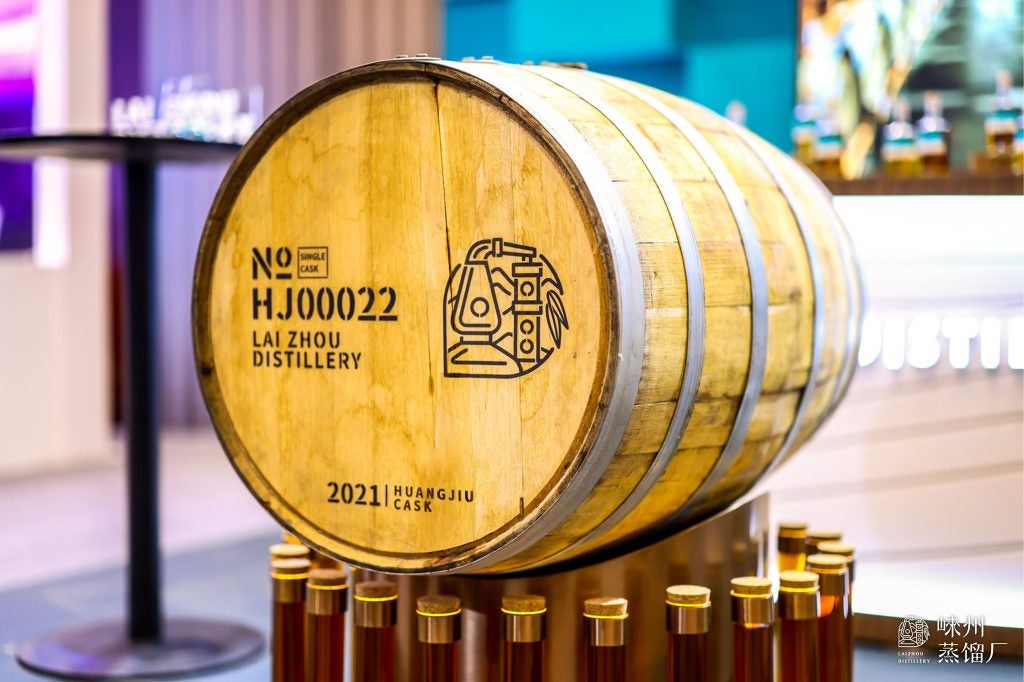 In addition to these novel products, the company has raised its profile through unique marketing initiatives. These include the opening of the Laizhou Bar in Shanghai, which used 6000 discarded whisky barrels in its construction. As well as reducing waste through the re-use of the barrels. The project also creates a unique aesthetic for the bar itself. In addition, the company has also tried to create a connection between the customer and the production process by highlighting details of the latter in the bar environment, giving customers a greater understanding of Laizhou Distillery and its products.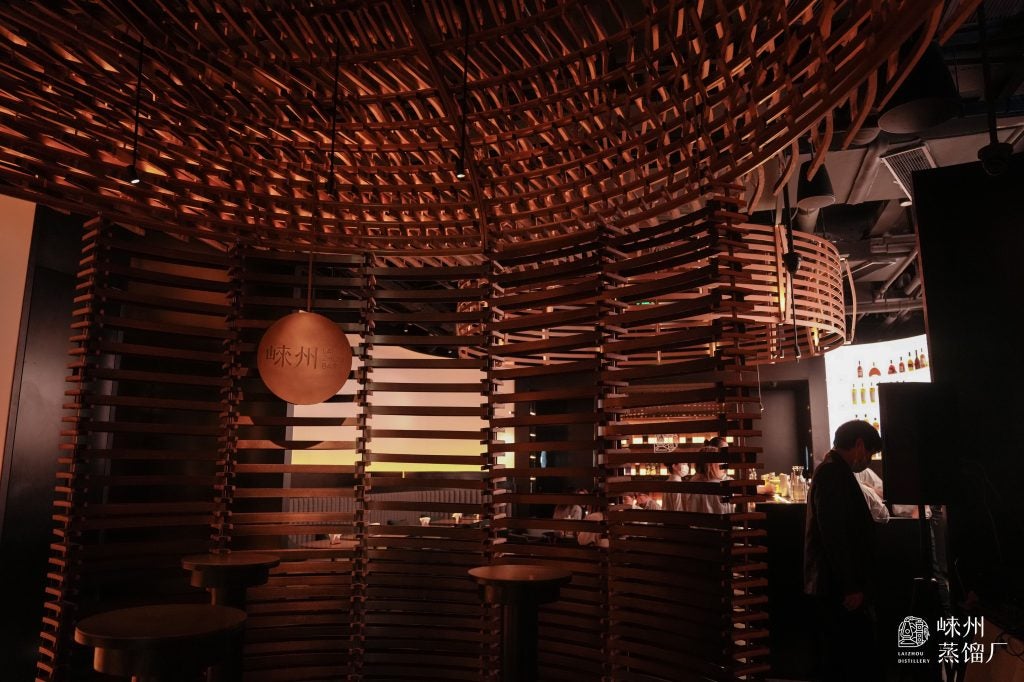 The distillery also launched the Laizhou Mongolian Oak Single Cask Whisky Sharing Event, which took written submissions from customers on the topic of reimagining the future of Chinese whisky. Winners would receive limited-edition bottle of the brand's Mongolian Oak Single Cask Whisky. The company has separately undertaken a breeding program for the Mongolian oak, which it uses for its barrels, with the tree becoming one of the symbols of the distillery's output.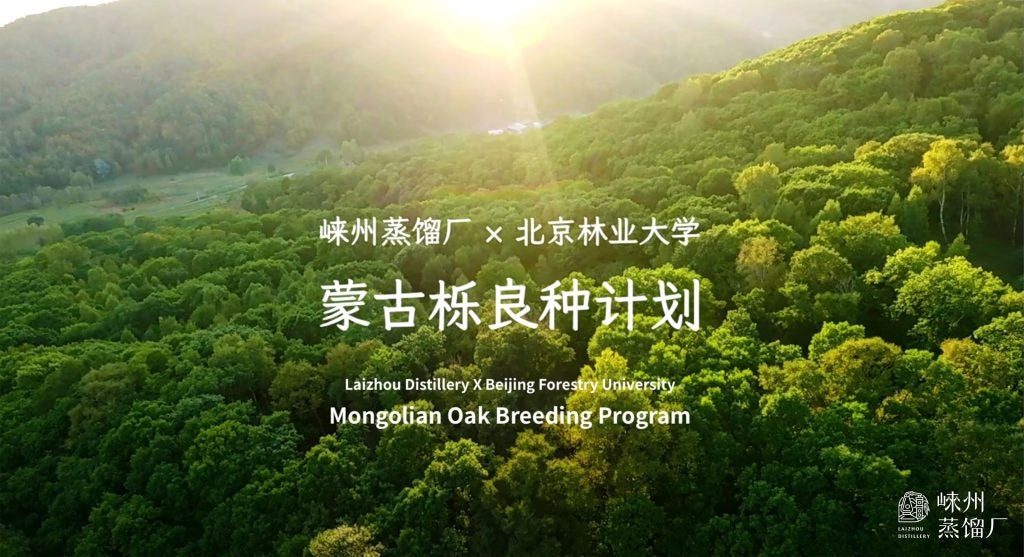 Company Profile
Founded in the southern part of the "Land of Abundance"
Laizhou Distillery, owned by Shanghai Bairun Investment Holding Group Co., Ltd, is in Qionglai City in Sichuan, which has been a prime distillation area since ancient times. The region's hydrology, water quality, and microbial profile bless it with all the advantages of making high-quality whisky. Intent on living up to the area's fame as the "best area within the southern part of the Land of Abundance" and creating new milestones in China's liquor production history, the team named the distillery "Laizhou" to anchor it to the region's glorious past.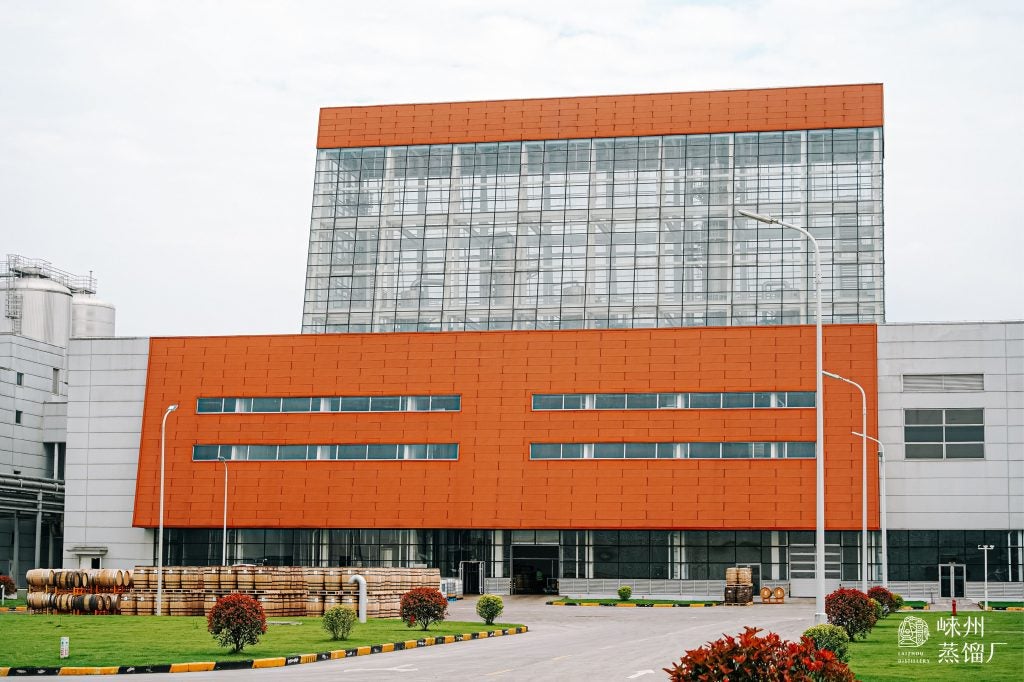 A five-year gestation period
The construction of Laizhou Distillery took five years and was completed in 2021. The distillery covers an area of 146,000 square meters and has an annual production capacity of 26,000 tons of vodka and grain whisky (31 million liters of pure alcohol) and 4,000 tons of malt whisky (4.8 million liters of pure alcohol).
About Laizhou's superior distillation equipment
A collection of eight intricately designed pot stills, each exhibiting unique structural characteristics.
A meticulously arranged series of seven column stills, boasting an impressive total of 334 trays.
Customized innovations, including external heating, dual condensation structure, and extended lyne arms, maximize the versatility and potential for flavor exploration.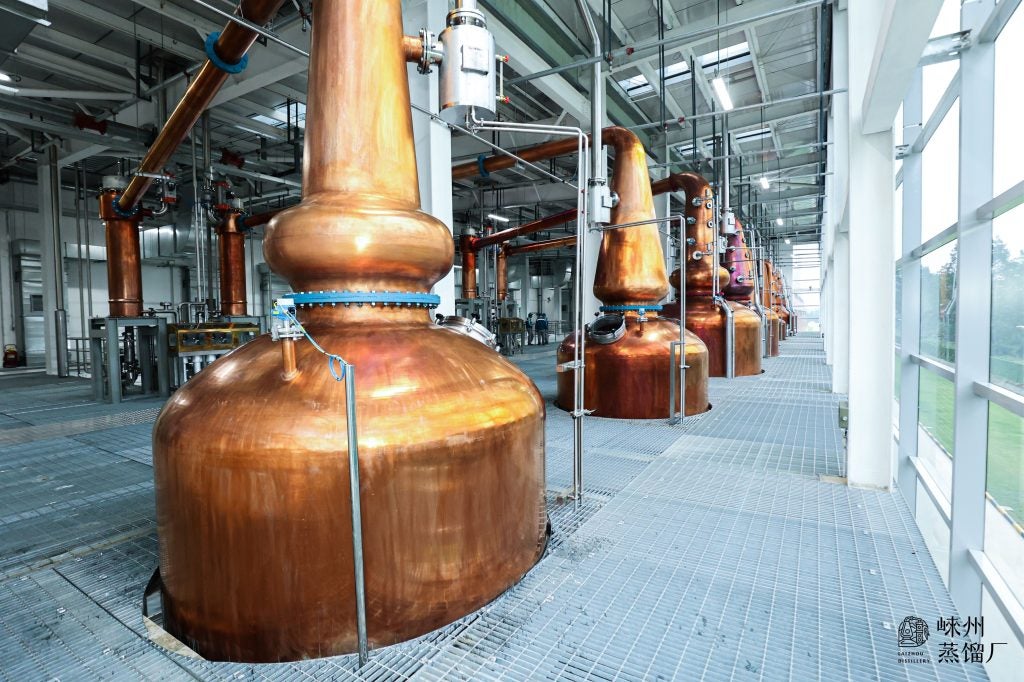 How Laizhou Distillery's passion for excellence unlocks the full spectrum of flavors in whisky
Unlocking the depth of flavors in whisky
Laizhou Distillery is dedicated to pushing the boundaries of whisky production, starting with meticulous equipment design. The distillery's goal is to unlock the full spectrum of flavors found in whisky, including delicate floral notes, vibrant fruits, rich nuts, savory meats, subtle saltiness, enticing smokiness, and earthy peatiness. To achieve this, the distilery has implemented two distinct malt saccharification filtration systems, allowing precise control over the clarity of the wort filtration. Additionally, it employs a variety of specially selected yeast strains during fermentation to enhance the complexity and depth of flavors.
State of the art techniques
During the distillation process, Laizhou Distillery employs state-of-the-art techniques. By utilizing an external heating system, it has fine-tuned the degree of heating, ensuring optimal extraction of desirable compounds. Furthermore, its collection of pot stills, each with its unique shape, imparts distinct characteristics to the whisky, contributing to the diverse flavor profiles we strive for. It is worth noting that Laizhou Distillery proudly holds the distinction of being the second distillery in the world, and the first in Asia, to feature a pioneering parallel dual-condenser system, combining the craftsmanship of copper and stainless steel.
An extraordinary strive for perfection
In Laizhou Distillery's commitment to excellence, it understands the significance of oak casks in whisky maturation.
In addition to sourcing traditional barrels such as new oak, bourbon, and sherry casks, the distillery recognizes the remarkable impact of STR (Shaved, Toasted, and Recharred) casks on whisky development. To harness this potential, it has established the first large-scale specialized STR cask facility in China. With utmost dedication, is has gathered inspiration from esteemed cooperage traditions in the United States, Spain, France, and our domestic roots, combining their essence and artistry. This enables the distillery to craft whiskies with extraordinary depth and character, captivating the discerning palates of whisky connoisseurs worldwide.