ARARAT is an Armenian brandy produced by the Yerevan Brandy Company. The company can trace its heritage back to 1887 and exports to 50 countries around the world. The brand is a category winner for Innovation and Product Launches in the 2023 Just Drinks Excellence Awards following the launch of ARARAT Cherry, in its Flavor range. While preparing this article Yerevan Brandy Company launched new flavor – ARARAT Honey, the presentation of which took place in Armenia on July 14.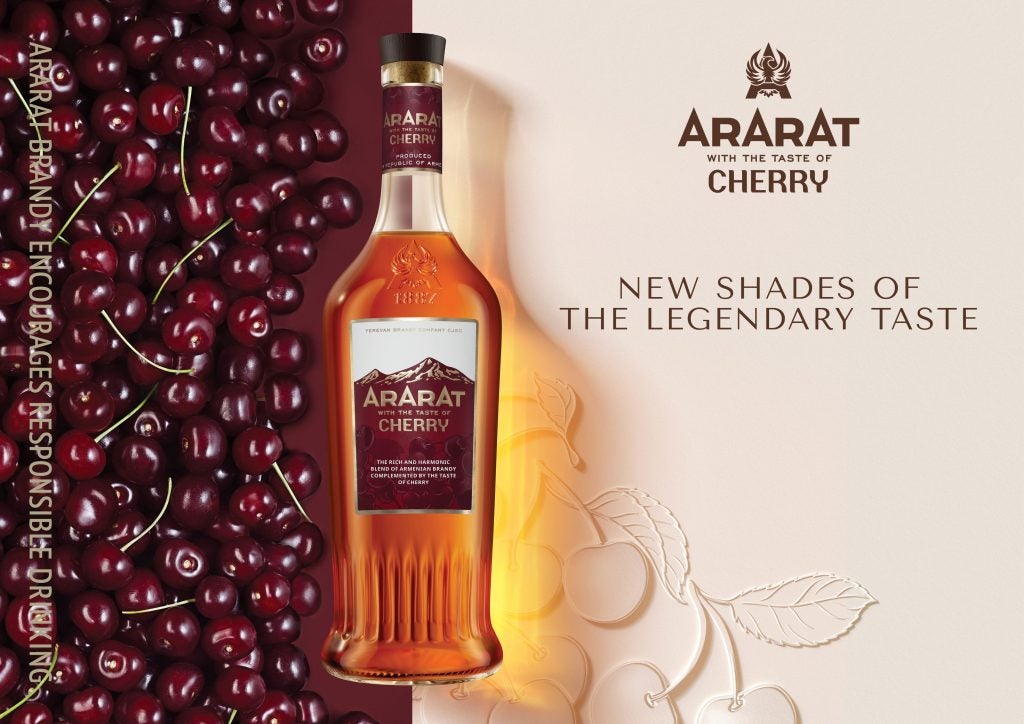 With the ARARAT Flavor range, the company is taking Armenian brandy in a new direction. The spirit is traditionally produced with no additional flavorings, but the company has seen the opportunity to find new customers and embrace the growing mixology culture by introducing new flavor profiles to broaden its appeal.
INNOVATION – Category Award – Flavors
PRODUCT LAUNCHES – Category Award – Brandy
The cherry variant comes in at 30% ABV and is described by the company as having a 'soft, round taste and shades of candied cherry, which evolves into a long-lasting and gradually revealing aftertaste of chocolate'. It is the third product in the Flavors range following the launch of ARARAT Apricot and ARARAT Coffee. The Apricot variant has already proven a success since its 2019 launch having exceeded initial sales expectations by four times.
With the new variants the company is aiming at the Premium + segment and is trying to break away from brandy's conservative image. The company launched the new Cherry flavor by opening up its historical building to connoisseurs, offering unique emotional experiences and also presented special cocktails based on the new drink crafted by the most iconic bars of Yerevan.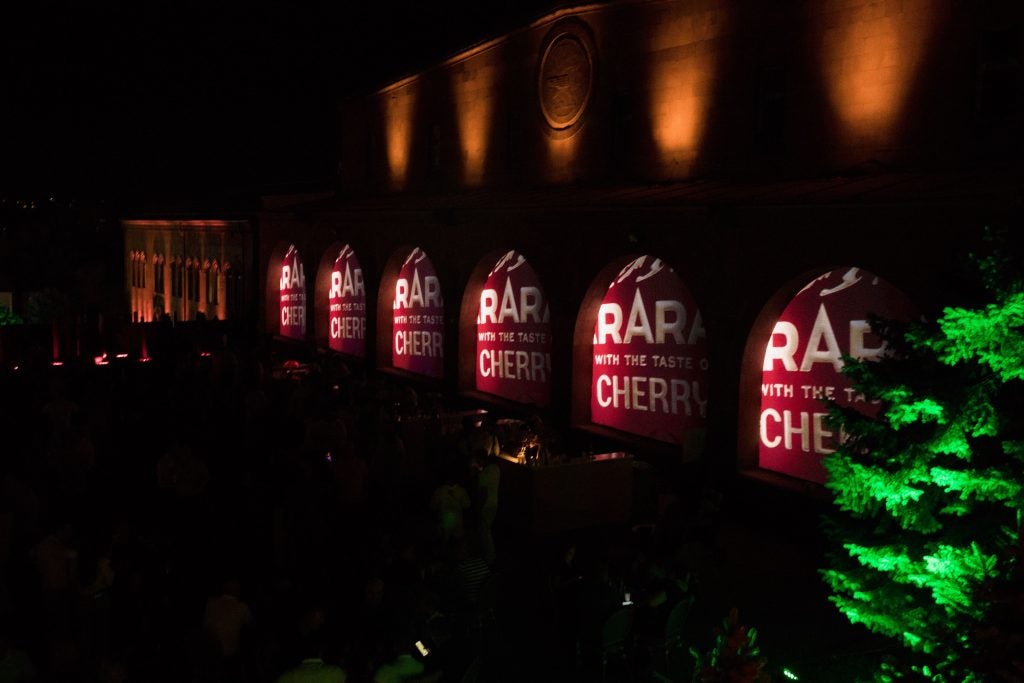 Company Profile
The history of the oldest brand of Armenian brandy ARARAT began more than 135 years ago, in 1887, when the first brandy production in Armenia was founded. The spirit of pioneering, laid down by the founders Nerses and Vasily Tairyan, became the brand's guide throughout its history: the first vintage cognac, the first international recognition at the 1902 World Exhibition in France, the birthplace of cognac. And today ARARAT, presented in 50 countries, is the first global brand of Armenian brandy.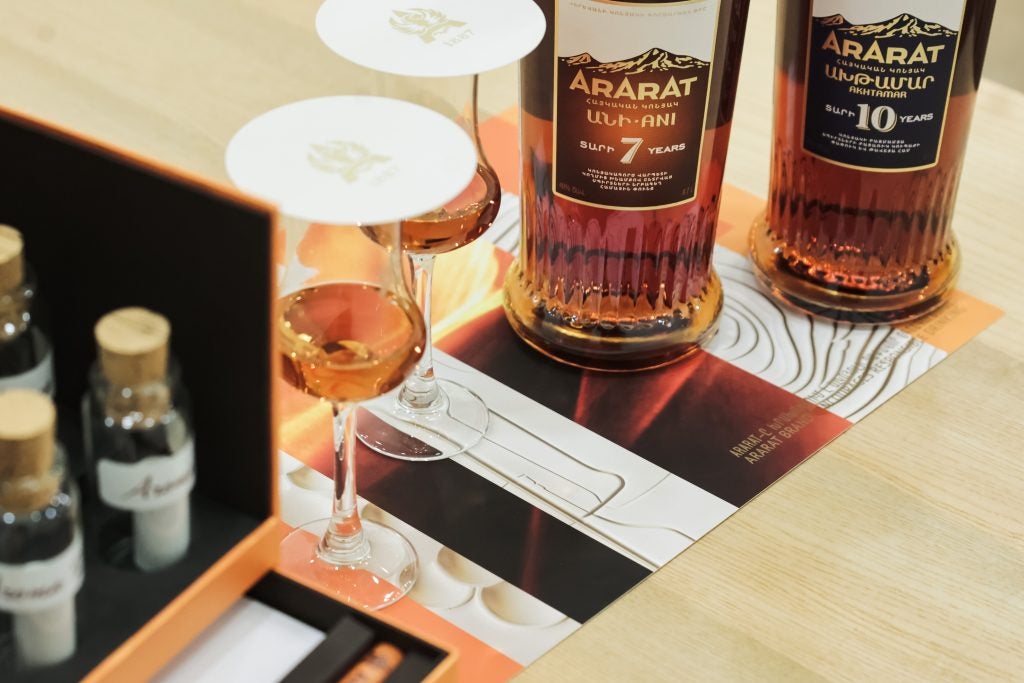 Over the decades, ARARAT has become a real symbol of the highest quality, confirmed by numerous international awards and certificates, the most important of which is the recognition of consumers — lovers, connoisseurs and admirers of the Armenian ARARAT brandy in many countries.
The perfect balance of traditions and brand authenticity is ensured by ARARAT's modern approach to its consumer. Unique blends, innovative products, cocktails and new brandy-based serving make ARARAT the perfect choice for any occasion: family celebration, party for friends or special occasion.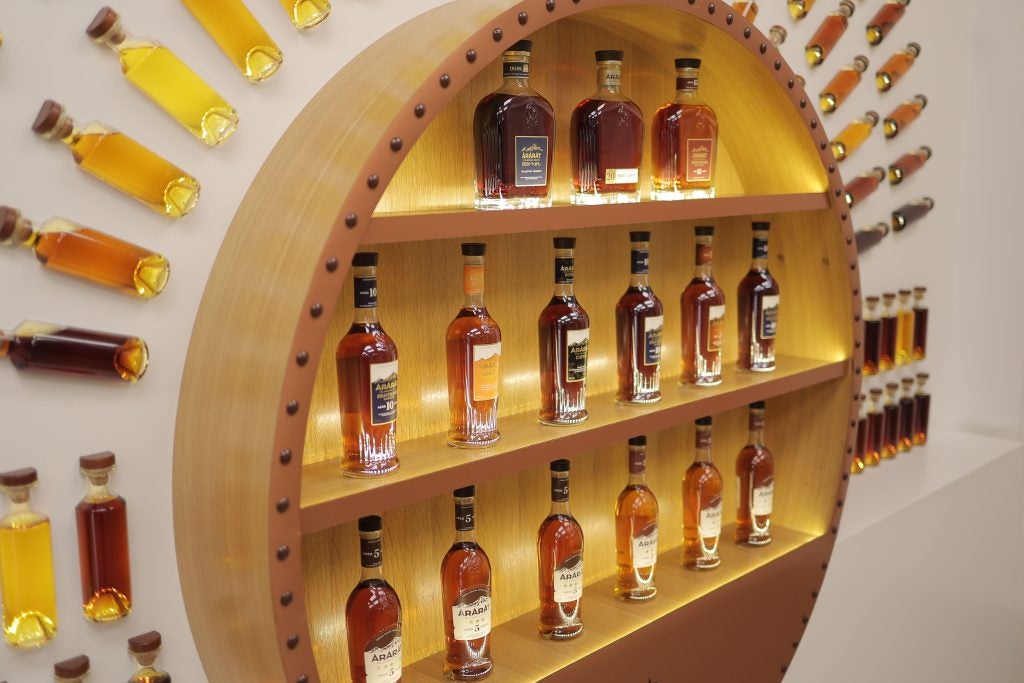 Contact details
Yerevan Brandy Company
2, Admiral Isakov ave.,
Yerevan 0082,
Armenia
+374 10 510 100
ARARAT Museum
2, Admiral Isakov ave.,
Yerevan 0082,
+374 10 54 00 00
Links