The future of the non-alcoholic beverage industry will be shaped by a range of disruptive themes, with environmental, social, and governance (ESG) being one of the themes that will have a significant impact on non-alcoholic beverage companies. A detailed analysis of the theme, insights into the leading companies, and their thematic and valuation scorecards are included in GlobalData's thematic research report,ESG (Environmental, Social, and Governance) in Consumer Goods – Thematic Research. Buy the report here.
ESG is the most important theme for 2021 in the next ten years. The climate emergency is becoming more apparent. Scientists predict severe, widespread, and irreversible effects if the world's temperature rises by another degree this century. Some CEOs have been reluctant to embrace sustainability principles because of the age-old view that it will hurt profits. However, stakeholders are becoming more conscious of ESG, and companies taking significant action now will be rewarded in the long term. FMCG companies face unavoidable pressure from consumers. GlobalData's Q1 2021 global consumer survey found that three-quarters of consumers demand more ethical or environmentally friendly products. Immediate ESG action will future-proof businesses and create tomorrow's winners.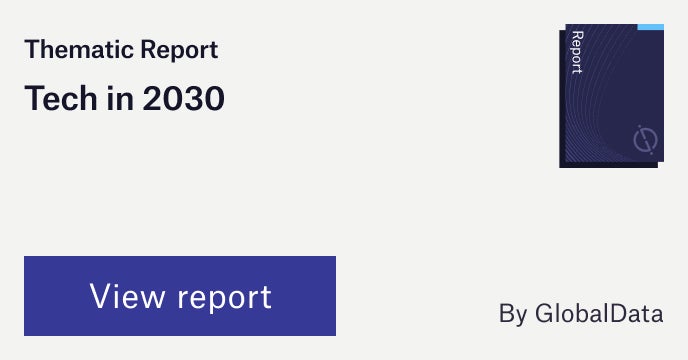 Many social and environmental issues exist within FMCG supply chains. Lack of traceability is no longer an excuse, and FMCG companies will be judged based on supply chain ethics. For example, Greenpeace found that suppliers to Mondelez destroyed 70,000 hectares of palm oil forest between 2015 and 2017. Real industry change must involve collaboration between players throughout the supply chain. Strategic player partnerships and technologies like blockchain and AI help with supply chain management and transparency. Unilever launched a blockchain pilot to track and manage transactions across its tea supply chain, verifying 10,000 supply chain contracts. This involved collaboration with Sainsbury's and Sappi. Supply chain management is the most important strategic initiative an FMCG company can take to avoid environmental or social scandals.
However, not all companies are equal when it comes to their capabilities and investments in the key themes that matter most to their industry. Understanding how companies are positioned and ranked in the most important themes can be a key leading indicator of their future earnings potential and relative competitive position.
According to GlobalData's thematic research report, ESG in Consumer Goods, leading adopters include: PepsiCo, Nestle and Unilever.
Insights from top ranked companies
Unilever
Unilever is the first FTSE 100 company to put its sustainability plan to a shareholder vote. Chief executive Alan Jope said: "We need to shift the dialogue away from setting targets to the plan to reach the targets. The actions we take in the next ten years will affect the next 200 years. Fund managers are asking us serious questions about environmental and social matters. I think the penny has dropped and the cost to the business of inaction is much greater than the likely cost of action. I think other companies will follow — it's a natural progression."
Nestle
Nestlé is an ESG leader, achieving the sustainability targets it sets and reporting transparently with statistical evidence on the targets that are still in progress. Its 36 ESG commitments cover three main areas: individuals and families, communities, and the planet. The individual and families impact area supports nutritious choices. The communities impact area focuses on the social aspect of ESG, enhancing livelihoods and diversity. For example, Nestlé has created the Nestlé Cocoa Plan to create a responsible cocoa supply chain. This included a child labour monitoring and remediation system, which has positively impacted 127,550 children, with over 86,000 currently being monitored. Nestlé has also championed diversity, and 43% of Nestlé managers are women. Bloomberg Equality Index recognised Nestlé for advancing gender balance and transparent reporting. Nestlé also has multiple initiatives under the planet impact area. In terms of progress so far: 50% of renewable electricity is used in factories, 33 factories use biomass as a fuel source, and it has reduced 28% of scope 1 emissions per tonne of product in manufacturing. Nestlé has also committed to providing 100% recycled plastic in its packaging and is making good progress towards those goals; 88% of total packaging and 62% of plastic packaging is recyclable or reusable.
To further understand the key themes and technologies disrupting the consumer industry, access GlobalData's latest thematic research report on ESG in Consumer Goods.
Lotte Chilsung
Asahi Group
Danone
JDE Peet's
Kirin Holdings
Coca-Cola
Red Bull
Molson Coors
Monster Beverage
Britvic
Premium Insights
From
The gold standard of business intelligence.
Blending expert knowledge with cutting-edge technology, GlobalData's unrivalled proprietary data will enable you to decode what's happening in your market. You can make better informed decisions and gain a future-proof advantage over your competitors.