The future of the non-alcoholic beverages industry will be shaped by a range of disruptive themes, with ecommerce being one of the themes that will have a significant impact on non-alcoholic beverages companies.
As online shopping evolves to provide more nuanced solutions, brands and manufacturers will need to understand the changes in consumer online shopping behaviours. Online engagement intended to drive ecommerce purchases is becoming more sophisticated as consumer interactions increasingly include a wider range of digital tools and elements. As such, ecommerce solutions are now diversifying into sub-channels such as direct-to-consumer (D2C), social media commerce (s-commerce), and quick commerce (q-commerce) specifically relating to the platform and delivery options associated with each.
Ecommerce has proved to be a vital route to market during the pandemic and has acted as a workaround to many supply chain and distribution challenges. The pivot made by many businesses to provide more online solutions has accelerated online sales growth beyond all predictions in the last couple of years. This has forced a change in strategy for many organisations and, when brand and investment plans are reviewed, businesses will need to appreciate both the challenges and the benefits that ecommerce will provide in the future.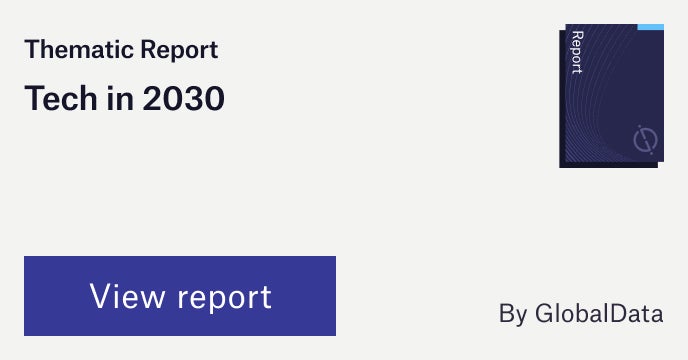 However, not all companies are equal when it comes to their capabilities and investments in the key themes that matter most to their industry. Understanding how companies are positioned and ranked in the most important themes can be a key leading indicator of their future earnings potential and relative competitive position.
According to GlobalData's thematic research report, Ecommerce in Consumer Goods, leading adopters include: Hangzou Wahaha Group, Unilever, Starbucks, Nestle and PepsiCo.
Insight from a top-ranked company
PepsiCo launched two direct-to-consumer websites, PantryShop.com and Snacks.com. The launch is part of the company's direct-to-consumer strategy, which will allow the company to gain valuable consumer insights. This strategy will allow PepsiCo to cut out the retailer middleman, saving on costs. PepsiCo has also rolled out a pilot in the city of Bengaluru, enabling customers to access Lay's e-store for daily grocery options on Dunzo's app and order the products. Dunzo delivery executives will deliver the product within an hour of ordering. The company offers the products in various packages, combos, or on an 'à la carte' basis to provide a convenient shopping experience.
To further understand the key themes and technologies disrupting the consumer industry, access GlobalData's latest thematic research report on Ecommerce in Consumer Goods.
Ito En
Primo Water
Keurig Dr Pepper
Danone
Kirin Holdings
Coca-Cola
Red Bull
Molson Coors
Monster Beverage
Britvic