The future of the consumer goods industry will be shaped by a range of disruptive themes, with environmental, social, and governance (ESG) being the most important theme in 2022. ESG will have a meaningful impact on all leading sellers of consumer goods for the next ten years. A detailed analysis of the theme, insights into the leading companies, and their thematic and valuation scorecards are included in GlobalData's thematic research report,ESG (Environmental, Social, and Governance) in Consumer Goods – Thematic Research. Buy the report here.
Some CEOs have been reluctant to embrace sustainability principles because of the age-old view that it may hurt profits. In 2022, stakeholders are becoming more conscious of ESG, and companies taking significant action now will be rewarded in the long term. Companies must excel across all three aspects of ESG. Being behind in one ESG area will taint brand image and influence consumer decisions, despite progress in other areas.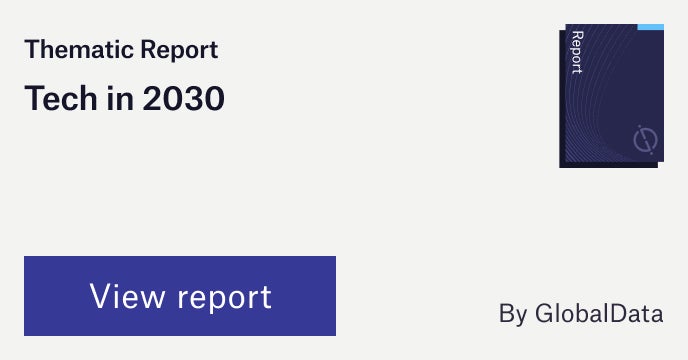 However, not all companies are equal when it comes to their capabilities and investments in the key themes that matter most to their industry. Understanding how companies are positioned and ranked in the most important themes can be a key leading indicator of their future earnings potential and relative competitive position.
According to GlobalData's thematic research report, ESG in Consumer Goods, leading ESG adopters include: Unilever, PepsiCo, Nestle, Loreal, P&G, Kellogg's and General Mills.
Insights from top ranked companies
Nestlé
Nestlé is an ESG leader, achieving the sustainability targets it sets and reporting transparently with statistical evidence on the targets that are still in progress. Nestlé's 36 ESG commitments cover three main areas: individuals and families, communities, and the planet. The individual and families impact area supports nutritious choices. The communities impact area focuses on the social aspect of ESG, enhancing livelihoods and diversity. For example, Nestlé has created the Nestlé Cocoa Plan to create a responsible cocoa supply chain. This included a child labour monitoring and remediation system, which has positively impacted 127,550 children, with over 86,000 currently being monitored. Nestlé has also championed diversity, and 43% of Nestlé managers are women. Additionally, the company also has multiple initiatives under the planet impact area. In terms of progress so far: 50% of renewable electricity is used in factories, 33 factories use biomass as a fuel source, and it has reduced 28% of scope 1 emissions per ton of product in manufacturing. Nestlé has also committed to providing 100% recycled plastic in its packaging and is making good progress towards those goals; 88% of total packaging and 62% of plastic packaging is recyclable or reusable.
L'Oréal
L'Oréal is an environmental leader in the ESG theme. The company has set ambitious environmental targets on managing water sustainability across the supply chain. For instance, by 2030, the company aims to have 100% of the water used in its industrial processes be recycled and reused in a loop. All L'Oréal's strategic suppliers will also focus on water sustainability in the areas where they operate. So far, five of L'Oréal's factories are 'waterloop factories', meaning all the industrial water is retreated, recycled, and reused. It has also reduced the amount of water used in plant and distribution centres by 49%.
To further understand the key themes and technologies disrupting the consumer industry, access GlobalData's latest thematic research report on ESG in Consumer Goods.
Premium Insights
From
The gold standard of business intelligence.
Blending expert knowledge with cutting-edge technology, GlobalData's unrivalled proprietary data will enable you to decode what's happening in your market. You can make better informed decisions and gain a future-proof advantage over your competitors.