The future of the consumer industry will be shaped by a range of disruptive themes, with future of work being one of the themes that will have a significant impact on consumer companies. A detailed analysis of the theme, insights into the leading companies, and their thematic and valuation scorecards are included in GlobalData's thematic research report,Future of Work in Consumer – Thematic Research. Buy the report here.
The future of retail delivery presents further opportunities for employment and lifestyle changes. To reduce the disproportionality high costs of the "last mile", retailers are considering the deployment of autonomous vehicles and drones to deliver packages. Automation in the final part of the supply chain will cause transport costs to fall and increase profit margins, which could lead to human couriers potentially becoming redundant. The pandemic has led to a rise in online shopping to navigate a deliberate reduction in human-to-human contact. The future of work will build on the growth of the digital economy as consumer behaviour moves increasingly online.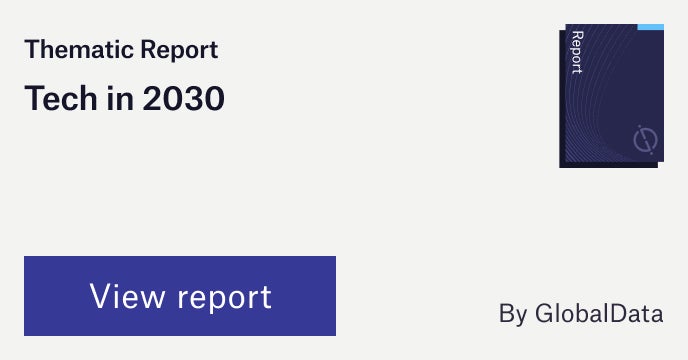 Following Covid-19, the nature of employment will change, with more hybrid work between offices and remote working. Individual properties will be better positioned to facilitate this trend as smart homes incorporate IoT and fibre broadband to ensure seamless workflows. As a consequence of more home-based work, reverse urbanisation may also have an influence on changing consumption occasions.
However, not all companies are equal when it comes to their capabilities and investments in the key themes that matter most to their industry. Understanding how companies are positioned and ranked in the most important themes can be a key leading indicator of their future earnings potential and relative competitive position.
According to GlobalData's thematic research report, Future of Work in Consumer, leading adopters include: Unilever, Shopify, DoorDash, Box, Pret and Uber.
Insight from a top ranked company
Unilever
Unilever is a producer and marketer of fast-moving consumer goods. The company's product portfolio comprises food, beverages, home care products, and health and well-being products. Unilever sits on the board of the World Economic Forum's Global Future Council on the New Agenda for Work, Wages and Job Creation. In this role, the company assesses how its "Great Reset initiative" can positively impact the economic and social disruption experienced during Covid-19. In Unilever's 2020 human rights report, the company committed to ensuring that all employees are reskilled or upskilled to have a future-fit skillset by 2025. This acknowledges that people's skills constantly need updating in a rapidly changing world. Furthermore, the company is socially responsible by taking on the costs involved in upskilling human capital. In December 2020, Unilever also began trailing a four-day week in New Zealand with all its 81 staff retaining full pay. The trial will run for a year and could be expanded across the company's broader network in the future should it prove successful.
To further understand the key themes and technologies disrupting the consumer industry, access GlobalData's latest thematic research report on Future of Work in Consumer.
Premium Insights
From
The gold standard of business intelligence.
Blending expert knowledge with cutting-edge technology, GlobalData's unrivalled proprietary data will enable you to decode what's happening in your market. You can make better informed decisions and gain a future-proof advantage over your competitors.