The future of the alcoholic beverages industry will be shaped by a range of disruptive themes, with environmental, social, and governance (ESG) being the most important theme in 2022. ESG will have a meaningful impact on all leading sellers of alcoholic beverages for the next ten years. A detailed analysis of the theme, insights into the leading companies, and their thematic and valuation scorecards are included in GlobalData's thematic research report,ESG (Environmental, Social, and Governance) in Consumer Goods – Thematic Research. Buy the report here.
Some CEOs have been reluctant to embrace sustainability principles because of the age-old view that it may hurt profits. In 2022, stakeholders are becoming more conscious of ESG, and companies taking significant action now will be rewarded in the long term. Companies must excel across all three aspects of ESG. Being behind in one ESG area will taint brand image and influence consumer decisions, despite progress in other areas.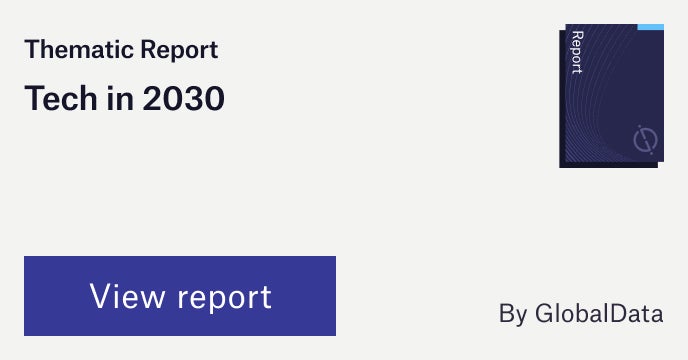 However, not all companies are equal when it comes to their capabilities and investments in the key themes that matter most to their industry. Understanding how companies are positioned and ranked in the most important themes can be a key leading indicator of their future earnings potential and relative competitive position.
According to GlobalData's thematic research report, ESG in Consumer Goods, leading ESG adopters include: BrewDog, Molson Coors, Diageo and AB In-Bev.
Insight from a top-ranked company
Diageo
Diageo, the parent company of Johnnie Walker, has also initiated a series of projects in an attempt to fulfil its ESG ambitions. The company collaborated with packager Thinfilm to develop its smart bottle in 2015. This was first used on their Johnnie Walker Blue Label whiskey. Thinfilm's OpenSense technology uses near-field communication (NFC) sensor tags to detect whether a product is sealed or open, enhancing product safety and preventing tampering.
In 2020, Diageo released a ten-year sustainability action plan called 'Society 2030: Spirit of Progress' detailing a roadmap on how the company aims to create a more positive, sustainable, and inclusive world. For instance, the company pledges to use 20% less water during production processes. Additionally, it is also working with farmers and grain suppliers to adopt new practices that will help achieve gold accreditations in the Farm Sustainability Assessment (FSA).
To further understand the key themes and technologies disrupting the consumer industry, access GlobalData's latest thematic research report on ESG in Consumer Goods.
Nestle
P&G
Unilever
Reckitt
L'Oreal
Kraft Heinz
PepsiCo
Estee Lauder
General Mills
Colgate-Palmolive
Kellogg's
Danone
Coca-Cola
Mondelez International
British American Tobacco
Philip Morris International
Imperial Brands
Premium Insights
From
The gold standard of business intelligence.
Blending expert knowledge with cutting-edge technology, GlobalData's unrivalled proprietary data will enable you to decode what's happening in your market. You can make better informed decisions and gain a future-proof advantage over your competitors.