The future of the alcoholic beverages industry will be shaped by a range of disruptive themes, with artificial intelligence (AI) being one of the themes which will significantly impact all aspects of the alcoholic beverages industry. A detailed analysis of the theme, insights into the leading companies, and their thematic and valuation scorecards are included in GlobalData's thematic research report,Artificial Intelligence (AI) in Consumer Goods – Thematic Research. Buy the report here.
Artificial intelligence (AI) refers to software-based systems that use data inputs to make decisions on their own. Alcoholic beverage companies, like most fast-moving consumer goods (FMCG) companies, are slowly introducing AI initiatives. AI can be used across the consumer goods value chain. Machine learning and data science are strong tech investments in every area, and computer vision and context-aware computing represent investment opportunities for manufacturing.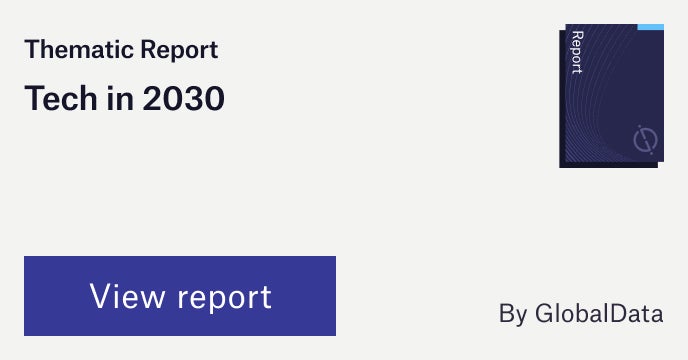 The alcoholic beverages industry is undergoing digital transformation, accelerated by Covid-19 and changing consumer demands. Digitalisation is a priority for FMCG companies in all subsectors and will pave the way for future AI investment. In the alcoholic beverages subsector, industry leaders have predominantly used AI to enhance customer experience and improve value chain efficiency.
However, not all companies are equal when it comes to their capabilities and investments in the key themes that matter most to their industry. Understanding how companies are positioned and ranked in the most important themes can be a key leading indicator of their future earnings potential and relative competitive position.
According to GlobalData's thematic research report, AI in Consumer Goods, leading adopters of AI include: AB InBev, Diageo and Heineken.
Insights from top ranked companies
AB InBev
The Belgian company has introduced a series of AI initiatives. In 2018, AB InBev trialled a chatbot with Brazilian customers to improve customer experience and cut costs. The company has set up agile teams to work on use cases for future wider geographical deployment. In October 2017, AB InBev launched TechSupply Incubator in partnership with Proctor & Gamble to innovate its supply chain and logistics operations. The incubator hosted a month-long Makeathon event focused on attracting robotics and AI-focused companies and shortlisting potential teams to work on a specific use case that enhanced business productivity through streamlined operations.
AB InBev has also partnered with Maven Wave to integrate Google Maps APIs with its market data. The aim was to create better customer segmentation by using machine learning and context-aware computing geospatial techniques to define customer segments. The partnership enabled AB InBev to scan and map customers dynamically based on various factors, including purchase price, zip code, and the number of reviews on Yelp.
Diageo has introduced new AI technologies to improve customer experience. The most visible AI use case is the 'What's Your Whiskey' mobile marketing experience, which uses machine learning to recommend single malt whiskey flavours to customers based on their preferences and responses to questions. In February 2015, the company also collaborated with packager Thinfilm to develop their 'smart bottle'. This was first used on their Johnnie Walker Blue Label whiskey and utilises near-field communication (NFC) sensor tags to detect whether a product is sealed or open, enhancing product safety, and preventing tampering. The sensor technology created can also send personalised offers and promotional materials to consumers who scan the bottles with their smartphones.
Heineken
Heineken has utilised AI predominantly to optimise results. The company uses data at every stage of the supply chain to inform collaborative planning, forecasting and optimising delivery routes. For instance, it used FuturMaster's machine learning solutions to transform demand and supply planning. Heineken also has a strategic relationship with Blue Yonder (previously JDA Software), piloting a project with the machine learning platform Luminate Demand Edge to see deviations automatically and identify risks early. In another project, Heineken partnered with Walmart to analyse shopper behaviour in front of shelves utilising a computer vision platform. The project gathered information on how every six-pack of Heineken left the retailer, creating useful consumer insights.
To further understand the key themes and technologies disrupting the consumer industry, access GlobalData's latest thematic research report on AI in Consumer Goods.
Asahi Group
Royal Unibrew
Constellation Brands
CCU
San Miguel
ThaiBev
UBL
CRB
Boston Beer
HiteJinro
Anadolu Efes
Premium Insights
From
The gold standard of business intelligence.
Blending expert knowledge with cutting-edge technology, GlobalData's unrivalled proprietary data will enable you to decode what's happening in your market. You can make better informed decisions and gain a future-proof advantage over your competitors.