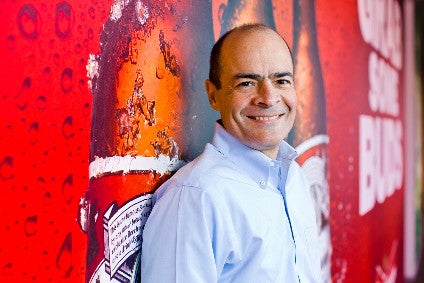 Here's a round-up of Just Drinks' latest members-only content and a look at this week's headlines, along with our thoughts.
The French are known for their passion – occasionally to the point of over-enthusiasm. In his latest look at the wine category for Just Drinks, commentator Chris Losh finds that, on this occasion, that tendency to exaggerate is not misplaced for the country's wine producers.
As lockdown restrictions continue to lift in markets across the world, hospitality venues are re-opening their doors or preparing to increase their capacity. Category commentator Lucy Britner explores how soft drinks brand owners can make sure they get their fair share of the expected boost to on-premise and foodservice sales.
Widespread aluminium shortages last year compounded a miserable 12 months for brewers and soft drinks makers that rely on the metal for packaging. As the first quarter results for this year roll in, CEOs and leading executives are telling analysts what the effect of those shortages are having on their company's costs, and throwing light on how they will influence prices in the months ahead.
In the week that Anheuser-Busch InBev commenced preparations for its CEO transition:
Carlos Brito, the CEO of world's biggest brewer Anheuser-Busch InBev, is to step down after 15 years at the helm. Brito, who oversaw a period of massive expansion at A-B InBev including the US$103bn purchase in 2016 of rival SABMiller, will relinquish his post at the end of June, the company announced this week.
In the more than three decades that Anheuser-Busch InBev CEO Carlos Alves de Brito has been in brewing, the companies he has gone on to lead have sold more beer than any other in history. He has overseen the two biggest takeovers in beer, including one that ranked among the largest in corporate history, and helped assemble a global entity that is responsible for one-third of the beers sold on the planet. It's no understatement to say that Brito has shaped the industry we work in more than perhaps any other person.
On 1 July, Anheuser-Busch InBev's president of US operations, Michel Doukeris will assume the role of company CEO, replacing 15-year incumbent Carlos Brito. Here, just-drinks takes a closer look at Doukeris, a 25-year A-B InBev veteran.
In Just Drinks' brand owner results coverage:
This week, Anheuser-Busch InBev announced its results from the first quarter of 2021. The numbers were the first to follow 2020's full-year sales decline of 3.7%. Here's a look at the news that was likely to have shaped the group's performance in the three months to the end of March.
Anheuser-Busch InBev has reported a remarkable set of results for the first quarter of 2021, surging back into growth after last year's top-line dip. The group, which also confirmed a change of CEO today, posted sales of US$12.3bn from the three months to the end of March, with the 'Asia Pacific' reporting region leaping by almost 62%.
A dip in US sales from operations in the country has failed to prevent Concha y Toro from posting a lift in its first-quarter sales. The group this week reported an 8.2% top-line increase from the three months to the end of March.
Campari Group is to target the world's richest consumers with a new luxury unit. The Italian company, which posted a double-digit increase in first-quarter sales, said the 'Rare' division will establish Campari as a "top purveyor" of luxury products.
Just Drinks thinks: The effects of the coronavirus pandemic will be felt by society for years to come. Campari, however, may be betting that one group of consumers is set to weather it better than most; the super-wealthy. Will the post-COVID world be one in which premium spirits increasingly focuses on the top global earners? [Deputy editor Andy Morton]
It is hardly the fault of Campari Group that the coronavirus has effectively shut down the Italian on-premise and disrupted international travel. But, the group is very clearly facing the consequences.
Energy drinks continues to be a COVID-resistant category as Monster Beverage Corp reports another record set of quarterly sales numbers. The owner of the namesake energy drinks brand saw its sales in the three months to the end of March jump by just over 17% this week.
In our data centre:
PepsiCo has launched a new functional sparkling water brand. Soulboost, unveiled this week, is described by the company as "guilt-free sparkling water refreshment" and contains 10-20 calories per 35cl can.
Just Drinks thinks: When PepsiCo launched 'sleep-aid' beverage brand Driftwell last year, I read some reports that the company's move into functional drinks would be limited. The launch of Soulboost suggests this will not be the case. Where will the company go next? A protein Pepsi? A cannabis Tropicana? [Deputy editor Andy Morton]
UK cider producer Brothers has entered the non-alcoholic category with a 0.0%-abv Toffee Apple flavour
And, on our news pages:
Asahi Group has kicked off its Tokyo Olympics sponsorship in Japan with new-look packaging for Asahi Super Dry. The new cans, set to roll out this month ahead of the intended start of the Olympics on 23 July, feature the Tokyo 2020 logo and Super Dry's status as the games' official beer.
Just Drinks thinks: With such high levels of uncertainty still surrounding the survival of Tokyo 2020 (+1) Japan's largest brewer must have every finger and toe crossed. Even as marketing disasters go, wasting official sponsor status for your home Olympic Games would surely rank fairly near the top. [Reporter Rhodri Morgan]
SHS Drinks has signed an agreement for its WKD RTD brand with UK reality television series Love Island. The brand will serve as the 'official alcohol partner' of the show when it airs on UK TV channel ITV2 this Summer.
Just Drinks thinks: Love Island's huge popularity with UK viewers has been tainted in recent years by a number of revelations from former participants about the show's effect on their mental health. Most recently, the suicide of former presenter Caroline Flack highlighted the ominous power of reality TV. Tie-ups such as WKD's are not without risk, so a CSR bolt-on could be a welcome addition to the marketing spend. [Reporter Rhodri Morgan]
For details on how to take out a trial subscription to just-drinks for just US$1/EUR1/GBP1, click here