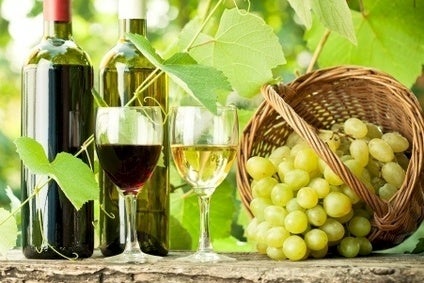 Following Chris Losh's look at what he thinks will hit the wine industry in the first half of this year, our wine commentator returns with his forecasts for the latter six months of 2015.
July
Treasury Wine Estates denies that the fact that it rejected three takeover offers in quick succession means that it is "not serious about selling". "One offer was too low, another had too many strings attached, and the guy who delivered the third had a dreadful wig," counters a spokesman.
As Chinese wine sales continue to struggle, the wine industry sends a collective apology and bouquet of flowers to European markets, saying that it now knows it was wrong to turn its back on a mature relationship in favour of somewhere younger and more exotic, that it's sorry for all the things it said when it left, and could it please come back if it promises to behave.
Businessman Franco Boffo rocks the Italian wine world, when he admits that his Prosecco is, in fact, made by macerating Dolly Mixtures in bulk white wine, then running the liquid through a Sodastream.
August
The Ice Wine Challenge, in which participants have to drink an entire glass of sweet wine, then nominate someone else to do the same, goes viral on social media. "It's all in a good cause," say the organisers, "and let's face it, drinking a glass of overpriced syrup in the name of Motor Neurone Disease is far harder than tipping a bucket of iced water over your head."
Iberia's wine world is shocked to the core when research by French genetic scientists claims that Spain and Portugal are planted with just two grape varieties. "They like to pretend that they've got thousands of weird indigenous varieties, and give them all these fancy cool names, but in fact every wine south of the Pyrenees is made either from Tempranillo or Airen," claims head scientist Nicole Papa.
September
A Beaujolais vigneron steals the show at the Monte Carlo Annual Tax Evaders Summit with his 'Beaujolouterie' – earrings, necklaces and even time-pieces made out of Gamay cuttings. "Let's face it, our region is rubbish for growing grapes," he says. "And, it's better to make good earrings than bad wine."
A plate of yellow-fin tuna in a San Francisco restaurant takes the record for 'most photographed main course' when the 50,000th pic is posted online. "Nobody ever eats it because they're too busy taking pictures and putting them on Facebook, so the dish is usually cold by the time they finish," says restaurant manager Ella Nighwater. "But, we always hand out tasting notes so they can tell their friends and followers how good it was."
Franco Boffo's wine wins 'Best Sweet-Infused Sodastream Wine Trophy' at the Decanter World Wine Awards.
October
Following yet another dreadful vintage in Bordeaux, the CIVB offers a startling retraction. "In 2000, we said that God must have been not merely a Frenchman, but a Bordelais. We now realise that, in fact, he does not exist. Or is an Australian, which is much the same thing."
Following Youtube videos of people opening bottles of wine with swords, shoes and feathers, sommelier Madison Square-Gardens raises the bar to new levels when he extracts a cork using only a gecko, a bicycle pump and half a kilogramme of brie.
In what the OIV dismisses as a "tit-for-tat action", Spanish scientists publish a paper claiming that French grapes "make you walk funny". "The amount of funniness varies from person to person, and depends on consumption levels," says the author of the report, Obra de Ficcion. "Regularly drinking Cabernet Sauvignon or Syrah definitely gives you a funny kind of wiggle in your walk. Mixing it with a Spanish grape like Tempranillo, however, can neutralise this effect to some extent. We would suggest avoiding French grapes to be on the safe side."
November
The ongoing battle between the alcohol industry and health lobby reaches new levels following the findings of respected psychiatrists Jurgen Areap and Watt Yoo So. "There's absolutely no evidence that wine leads to mental illness or depression," they conclude. "Unless you're trying to sell it."
In a protest at "the infantilisation of wine and the decrease in its press coverage", journalists around the world replace their blogs, columns and tweets with pictures of Kim Kardashian balancing a wine glass on her rear. Websites and newspapers report "heavily-increased traffic", while retailers describe it as "their best week for wine sales for a decade or more".
As growers from Lodi to the Riverland join the 'Better good earrings than bad wine' movement, there are fears of a global vine jewellery glut.
Following footage of Africans lying comatose in the street, world health bodies move quickly to contain a fresh outbreak of the Pinotage virus in the Cape. "Frankly," says Lars De Dahs of the Red Cross, "if you're stupid enough to drink this stuff you deserve all you get."
December
Property markets the world over are thrown into chaos when French researchers release a report claiming a link between Spanish grape varieties and falling house prices. "It cannot be a coincidence," the report concludes, "that house prices in Spain have gone through the floor, whereas those in Napa Valley, Bordeaux and Margaret River are among the highest in the world."
Domaine de la Romanee Conti finally joins Twitter. Its one entry, the cryptic "Ceci n'est pas une tweet" before falling silent again, is retweeted 4,000 times in less than 24 hours, while the original tweet is bought by a Chinese businessman for US$500,000. "It's a lot for 25 characters, but I would expect it to get even more complex with time," he explains.
A Canadian publisher produces a reworking of the classic fairytale Snow White. Though intended to educate children about wine faults, the book becomes a cult classic amongst students and goths, with Bretty, Flabby, Stalky, Corky, Musty, Cheesy and d'Oc largely eradicated at the end by improvements in the winery and vineyard.