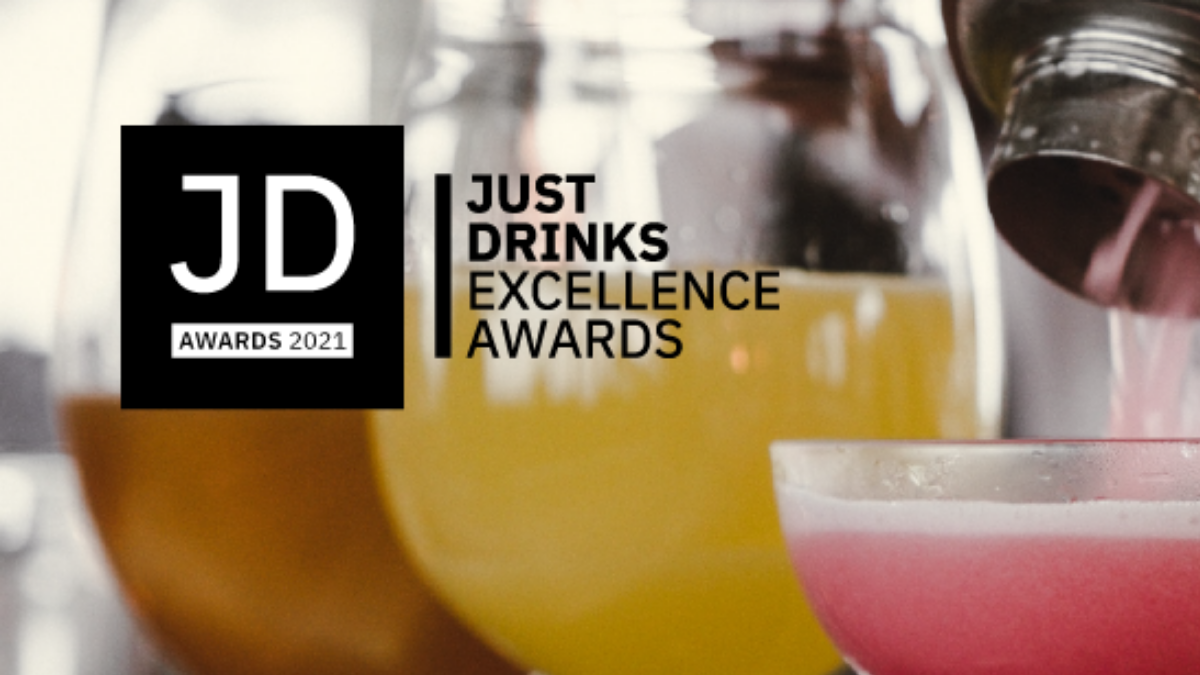 The shortlisted categories are divided into four groups:
Excellence – These look at achievements in core areas of the global beverage industry and range from 'COVID-19 Response' to 'Social Impact'.
Sector Excellence – These consider achievements within each beverage category and include notable business expansion through innovation to diversity and environmental initiatives.
Firms of the Year – These look at achievements by specific types of companies and cover fields including new market entrants, finance and legal.
Deals of the Year – The most notable finance and M&A deals from the research period.
*We also have awards for individuals, the winners of which will be announced in our Awards Report alongside the other category winners
Excellence
COVID-19 RESPONSE
Anheuser-Busch InBev
Calm Drinks
Coca-Cola Consolidated
Douglas Laing & Co
Misadventure & Co
Pernod Ricard
Sogrape
Suntory Holdings
Zamora Co
DIVERSITY
Beam Suntory
Black Bourbon Society
Constellation Brands
Crystal Head Vodka
PepsiCo
Pernod Ricard
Republic National Distributing Co
ENVIRONMENTAL IMPACT
Anheuser-Busch InBev
Avallen Spirits
Bacardi
Crown Holdings
Danone
Diageo
Garçon Wines
Jimmy's Coffee
PepsiCo
Secret Garden Distillery
Suntory
Vital Pharmaceuticals – Bang Energy
Wildjac
Woodlab Distillery
INNOVATION
Brewgooder
Calvary Robotics
The Coca-Cola Co
Eliane Champagne
Frederick Wildman & Sons
Fungtn
Jimmy's Coffee
LifeFuels
Maison Ferrand
Seedlip & Endorphin Dealer Institute
Suntory Holdings
William Grant & Sons
PRODUCT LAUNCH
Bitburger
Drake's Organic Spirits
Endorphin Dealer Institute
Fungtn
La Hechicera
Liviko
Massachusetts Bay Brewing Co
Moderato
PepsiCo
Pernod Ricard
Suntory Holdings
Super Bock Group
The Boston Beer Co
Treasury Wine Estates
RESEARCH & DEVELOPMENT
Anheuser-Busch InBev
Bacardi
Better Juice
Brewgooder
Diageo
PepsiCo
Suntory
Unilever
SAFETY
Bevi
Elkay
Nestlé Professional
SOCIAL IMPACT
Anheuser-Busch InBev
Avallen
Black Bourbon Society
Brewgooder
Casella Family Brands
Diageo
Eminent Wines
Hornitos
Molson Coors Beverage Co
Associação Brasileira das Indústrias de Refrigerantes e de Bebidas Não Alcoólicas' 'Movimento Nós'
Pernod Ricard
Stillgarden Distillery
Stoli Group
Sector Excellence
BEER & CIDER
Anheuser-Busch InBev
Asahi Group
Bristol Beer Factory
Diageo
Fungtn
Molson Coors Beverage Co
Suntory Holdings
The Boston Beer Co
CANNABIS
Advanced Liquid Technologies (ALT)
BevCanna
Daytrip
G&C Distribution
Marianna Naturals
Molson Coors Beverage Co/Hexo Corp
Pabst Blue Ribbon
Top Beverages
Тhe American Trade Association for Cannabis & Hemp
MARKETING
Bacardi
Brewgooder
Casillero del Diablo
Devil's Corner Winery
Diageo
Frederick Wildman & Sons
PepsiCo
Pernod Ricard
Smirnoff
Soda Folk
Stoli Group
The Coca-Cola Co
Treasury Wine Estates
OFF-PREMISE
Accolade Wines
Anheuser-Busch InBev
Diageo, Johnnie Walker
Pernod Ricard
DG Yuengling & Son and Hershey's
ON-PREMISE
Asahi Premium Beverages
Bundaberg
Corby Spirit & Wine
Diageo
Pernod Ricard
Treasury Wine Estates
PACKAGED WATER
Bevi
Buxton, Nestle
Danone
FloWater
Larq
Nutraceutical International Corp
Soda Folk
The Coca-Cola Co
WaterCare
SOFT DRINKS
Chobani
Molson Coors Beverage Co
Monster Beverage Corp
Nestle
PepsiCo
The Coca-Cola Co
SPIRITS
Bacardi
Beam Suntory
Brown-Forman
Larsen Cognac
William Grant & Sons' Discarded Spirits Co
Edrington
Halewood Artisanal Spirits
Kirin Holdings
Mark Anthony Brands International
Pernod Ricard
STAFFING
Diageo
Jagermeister
Quintessential Brands
WINE
Accolade Wines
Anora
Anheuser-Busch InBev
Concha y Toro
Frederick Wildman & Sons
Treasury Wine Estates
Guarachi Wine Partners and Hearst Magazines' Uncorked by Cosmopolitan
Winerytale
Firms of the Year
DISRUPTOR
FINANCE
Citigroup
Credit Suisse
Deutsche Bank
Evercore
JP Morgan Securities
Morgan Stanley
Rothschild & Co
The Goldman Sachs Group
UBS Group
LEGAL
Allen & Overy
Alston & Bird
Cooley
Gibson, Dunn & Crutcher
Hunton Andrews Kurth
Jones Day
Latham & Watkins
Simpson Thacher & Bartlett
Skadden, Arps, Slate, Meagher & Flom
Slaughter and May
Sullivan & Cromwell
NEWCOMER
Jiant Kombucha
Kadinlarin Elinden
Salt Beer Factory
The Honestly Good Smoothie Co
PRIVATE EQUITY/VC
Advent International
Bain Capital
KKR & Co
L Catterton
Metropoulos & Co
Mitsubishi Corp
The Goldman Sachs Group
TPG Capital
SME
Coffee Holding Co
DG Yuengling & Son
Ian MacLeod Distillers
Lucas Bols
Mighty Leaf Tea Co
Deal of the Year
M&A (IMPACT)
M&A (Innovation)
FINANCE
Asahi Group Holdings
China Kweichow Moutai Distillery
Keurig Dr Pepper
Monde Nissin Corp
Nongfu Spring
Oatly Group