just-drinks authors and correspondents
Laura Foster
Biography
Drinks journalist Laura Foster fell into the drinks industry in 2006 and hasn't been able to get back up ever since.
In 2013, Laura won the Alan Lodge International Young Spirits Writer of the Year award and has written for a number of food, drink and lifestyle titles, including Stylist, The Daily Telegraph, Munchies and Imbibe.
She likes long walks in the countryside, drinking whisky and singing all the parts to Bohemian Rhapsody at karaoke.
Articles by Laura Foster
Why this is the year of the 'lean & green' consumer - consumer trends 11 February 2021
You may tire of hearing it, and I may tire of writing it but there's still no escape: COVID-19 has triggered such a seismic shift in consumer behaviour that we'll be tracking the changes it has fostered for years to come.
---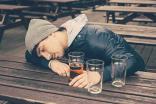 Why consumers need more help in making healthier alcohol choices - consumer trends 12 January 2021
It's customary at this time of year to look into one's crystal ball and predict what might happen. After the last few years, this habit feels like pure folly. It's also customary for many consumers to stop drinking in January, often under the banner of 'Dry January'. While movements such as Dry January and Sober October have a place in giving people permission to say "No, I'm going to pass," they also risk pushing the narrative that consumers only have a choice of two settings: be heavily in your cups or be completely abstemious
---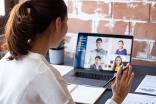 How to engage consumers with your virtual event - consumer trends 12 November 2020
In a year of social distancing and shutdowns, one word has been on the lips of many in business: pivot. The organisations and individuals that appear to be weathering the storm best are the ones that realised that in order to survive. they would need to change tack - and quickly.
---
How COVID has accelerated the trend towards sobriety - consumer trends 13 October 2020
Having taken a break for 13 months to bring a human into the world, Laura Foster re-dons her consumer trends chapeau and finds our drinking habits to be much-changed compared to when she left us.
---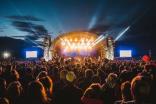 Plugged in, amped up - music festivals are the perfect stage for brand creativity - Consumer Trends 10 September 2019
As the summer in the UK rumbles to a close and autumn takes over, I'm packing up my festival kit once more. Away goes the tent and the thankfully-unused wellington boots, unlikely to be unearthed again until the weather warms up again next year.
---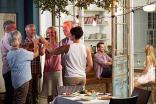 Why we all need to lift our heads out of our drinks - Consumer Trends 11 July 2019
It can be very easy for those working in the drinks industry to forever be in search of the new. We're all guilty of it - marketers, tastemakers, even journalists. What can result is a churn of trends and a lot of white noise that obscures the bigger picture stories of what consumers are actually enjoying, both in the on-premise and at home. 
---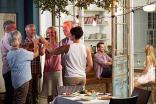 The gaping opportunity for no-alcohol in the on-premise - Consumer Trends 14 June 2019
The UK has found itself divided recently, and not just over the thorny issue of Brexit. Last month, bar owner Sam Espensen made headlines for complaining about customers ordering free tap water in her venue.
---
Why gaming is the next frontier for drinks marketing - Consumer Trends 15 May 2019
When I was ten, I begged my parents to allow me to use my Christmas money to buy a Sega Megadrive. This was a computer console at the height of gaming sophistication at the time, with its trusty blue hedgehog, Sonic, leading a whole band of children and adults on an endless quest to bag as many gold coins as possible, without falling to their deaths. Computer games were something that occupied a number of my childhood years, before I got interested in music (Oasis were much better than Blur!), make-up and boys. It appears, however, that for many people gaming isn't something that they grow out of, but rather continue throughout their lives.
---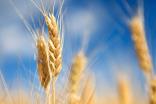 Why drinks companies should focus on farming to win the consumer's love - Consumer Trends 9 April 2019
Have you given much thought to the environmental and health impact of the growing of your raw materials? For decades now, the efficiency of ingredient - what gives maximum yield, which is most disease- or frost-resistant - has taken precedence over everything else. 
---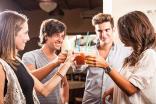 How to ride the Generation Z wave in the on-premise - Consumer Trends 12 March 2019
Last month, I took a look at the growing interest among consumers for experiences.  A recent report in the UK from Red Brick Road and Opinium, provided further interesting new insights into this trend. The purpose of the report, entitled 'The Last Round? How to engage the next generation of Mindful Drinkers', was to locate sales opportunities in the on-premise channel for drinks brand owners, against a background of abstinence: Don't forget that, according to studies, around a quarter of Generation Z consumers - aged between 18 and 30 - are teetotal.
---