Casa Gancia's Gancia Prosecco Rosé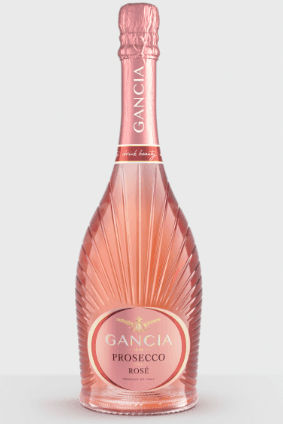 Category - Wine, sparkling, Prosecco, rosé
Available - From this month
Location - Available worldwide
Price - TBC
Casa Gancia is claiming to be among the first producers of Prosecco to release a rosé version of the Italian sparkling wine.
The company said this week that Gancia Prosecco Rosé, which is a blend of Glera and Pinot Noir grapes produced in accordance with the production regulation of Prosecco Rosé DOC, is available worldwide. The launch follows the Italian government's approval of the manufacture of rosé Prosecco, earlier this year.
Alessandro Picchi, president of Gancia, said: "We are very excited about our new product launch and hope that consumers around the world will appreciate this beautiful wine that ... can be enjoyed as an aperitif, at parties and across many other occasions. Gancia Prosecco Rosé will complement our … portfolio of products that is growing rapidly.
"In Russia, we recently became the number one Prosecco after only a few years of launch, and we believe that Gancia Prosecco Rosé will be an important driver of further growth in all geographies."
Henkell Freixenet will be challenging Casa Gancia for the lead on rosé Prosecco, having unveiled its version, under the Mionetto brand, last month.
Why the wine industry will struggle to balance supply with demand post-COVID - Click here for a just-drinks comment
---