Zambia: Latest beverage news & analysis
Latest News
COVID-19 - Governments and commentators - daily briefing 27 March - FREE TO ACCESS 30 Mar 2020
Here's just-drinks' overview of the latest coronavirus-related developments from around the world.
---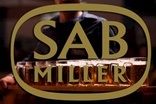 SABMiller steps up Zambia investment with new US$32.6m malting plant 23 Oct 2014
Zambian Breweries, the SABMiller subsidiary, has started work on a new US$32.6m malting plant in Lusaka.
---

ZAMBIA: SABMiller puts faith in Chibuku Super with US$24m plant 22 Aug 2013
SABMiller is to increase production of its Chibuku Super brand in Zambia with a new US$24m brewery.
---

ZAMBIA: SABMiller Zambian Breweries targets capacity with fund raising 7 Nov 2011
SABMiller's Zambian Breweries plans to raise US$70m via a share rights issue in order to expand production capacity.