Vietnam: Latest beverage news & analysis
Latest Insights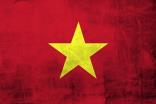 The battle for beer dominance in Vietnam - market data 26 Mar 2021
Earlier this year, South Asian brewer ThaiBev confirmed plans to launch an IPO for its combined Thai and Vietnamese operations on the Singapore Stock Exchange.
---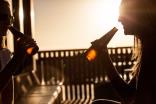 Why Vietnam is the next beer battleground - Analysis 30 Aug 2016
When Heineken bought Carlsberg's Vung Tau brewery in southern Vietnam last month, it marked the latest in a string of investments by big brewers in the country.
---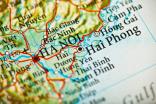 The Vietnamese beer market - Focus 12 May 2016
Heineken's management team has been in Vietnam this week for the company's annual Financial Markets Conference. CEO Jean-François van Boxmeer called the country the "poster child" for international beer thanks to its strong demographics and growing demand. Here's a snapshot of Heineken's current position in Vietnam and how the market is developing, as outlined by Heineken's Vietnam MD, Leo Evers.
---

just On Call - Vietnam volume slip disappoints Heineken in Q1 24 Apr 2014
Heineken's CFO has admitted being disappointed at the group's first-quarter performance in one of its key markets, Vietnam, but said the company is still stealing marketshare in the country.
---

Comment - Diageo goes Native in Vietnam 27 Jan 2011
Diageo's decision to partner with Vietnam's local spirits hero, Hanoi Liquor Joint Stock Co, looks like a shrewd move, even if the financial benefits start at a trickle.
Latest News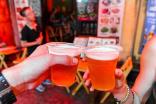 Vietnam readies offload of final SABECO stake with ThaiBev in pole position - report 1 Sep 2020
The Vietnamese government has completed the first step in the divestment of its remaining stake in brewer Saigon Beer Alcohol Beverage Corp (SABECO), according to state media.
---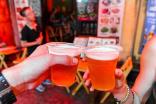 Vietnam lines up final SABECO stake sale - report 6 Jul 2020
Vietnam's Government is withdrawing from SABECO, according to reports, with the divestment of its remaining 36% stake in the domestic brewer.
---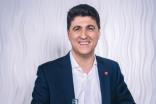 The Coca-Cola Co to expand Vietnam footprint with fourth factory 26 Oct 2018
The Coca-Cola Co is to build a US$300m facility in Hanoi, according to the Vietnamese Government.
---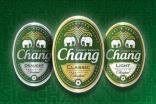 ThaiBev wins Sabeco control with US$4.8bn bid 19 Dec 2017
ThaiBev will pay VND109.97tn (US$4.8bn) for a majority stake in Saigon Beer Alcohol & Beverage Corp (Sabeco) after the Chang Beer owner emerged as the sole major bidder in the race for Vietnam's biggest brewer.
---
ThaiBev emerges as sole major bidder for Sabeco stake - report 12 Dec 2017
ThaiBev will reportedly be the only major bidder in the upcoming auction for Saigon Beer Alcohol & Beverage Corp (Sabeco).
---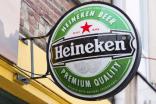 High cost of Sabeco sale good news for Heineken as Anheuser-Busch InBev may exit race - analyst 1 Dec 2017
A high price and restrictive ownership limits may deter Anheuser-Busch InBev from buying a stake in Saigon Beer Alcohol & Beverage Corp (Sabeco), leaving Vietnam's premium beer market clear for Heineken, an analyst has said.
---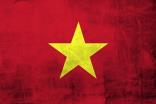 Vietnam sets out details of Sabeco share sale as brewers circle - report 30 Nov 2017
The Vietnamese Government is reportedly looking to offer just over half of Saigon Beer Alcohol & Beverage Corp (Sabeco) in an upcoming share sale that has attracted interest from multinational brewers.
---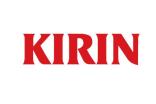 Kirin Holdings joins Sabeco hunt ahead of divestment plan release - report 27 Nov 2017
Kirin Holdings is reportedly considering a bid for Saigon Beer Alcohol & Beverage Corp (Sabeco) as interest in the Vietnamese brewer heats up.
---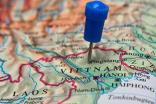 Premium beer driving growth in Vietnam, craft on the rise - research 21 Nov 2017
Premium beer consumption in Vietnam has more than doubled over the past five years, according to recently-released research. 
---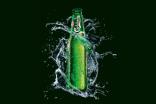 Carlsberg "still negotiating" Habeco deal in Vietnam - CEO 6 Nov 2017
The CEO of Carlsberg has said the firm is still working on a deal to increase its stake in Vietnam's state-controlled Hanoi Beer Alcohol & Beverage Corp (Habeco).