Venezuela: Latest beverage news & analysis
Latest Insights

Focus - AmBev makes its play in Venezuela 31 Aug 2010
AmBev is attempting to turn around its troubled Venezuela business and gain greater share of the country's important beer market by signing a merger deal with Cerveceria Regional. Here, just-drinks examines the move.
Latest News
Destilerias Unidas rolls out Diplomático Seleccion de Familia in UK - Rum in the UK data 29 Sep 2020
Venezuela-based Destilerías Unidas is adding an iteration from its Diplomático rum brand to the UK's super-premium segment.
---
Santa Teresa gives back to US on-premise with rum bottle design 14 Aug 2020
Venezuelan rum producer Santa Teresa has started rolling out a limited edition bottle for one of its expressions in the US, backed by a financial contribution to aid the country's on-premise operators.
---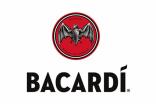 Bacardi adds Ron Santa Teresa rum portfolio to global distribution footprint 9 Jan 2017
Bacardi has lined up a global distribution deal with Venezuelan rum producer Ron Santa Teresa.
---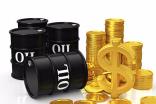 Venezuelan beer sales plunge amid currency turmoil - report 20 Sep 2016
Beer sales in crisis-hit Venezuela have plummeted by as much as 80% as production costs soar, according to a report.
---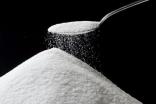 Coca-Cola FEMSA warns of Venezuela production halt 23 May 2016
Coca-Cola FEMSA has warned it may have to close its production plants in Venezuela if ongoing sugar shortages continue.
---

VENEZUELA: AmBev keeps a presence despite brewery closure 22 Mar 2013
AmBev has said it will maintain a presence in Venezuela despite the closure of a brewery in the country.
---

VENEZUELA: Cargill launches stevia-based Truvia in Venezuela 23 Jul 2012
Cargill has continued the expansion of its stevia-based product Truvia by launching in Venezuela, due to "growing consumer demand".
---

VENEZUELA: Government price cap to hit soft drinks 25 Nov 2011
A price cap implemented by the Venezuelan Government on around 15,000 food, beverage and household products is likely to hit top-line growth at soft drinks firms in the country, Bernstein Research analysts have said.
---

VENEZUELA: Coca-Cola FEMSA dispute ends 14 Feb 2011
A strike at Coca-Cola FEMSA's largest soft drinks facility in Venezuela has ended.
---

VENEZUELA: Coca-Cola FEMSA attacks union pay demands 20 Jan 2011
Coca-Cola FEMSA has accused trade unions of demanding salaries for workers that would jeopardise its business in Venezuela, as a strike continues at the bottler's major plant in the country.