Uruguay: Latest beverage news & analysis
Latest News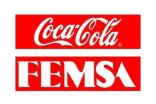 Coca-Cola FEMSA buys Uruguay bottler Montevideo Refrescos 2 Jul 2018
Coca-Cola FEMSA has purchased a Uruguay-based bottler from The Coca-Cola Co.
---
EUR: Uruguay cuts tariffs on EU spirits imports 5 Oct 2009
The European Commission has dropped plans to launch a World Trade Organisation (WTO) complaint against Uruguay, after the South American country agreed to lower duty tax on imported spirits.
---
URUGUAY: Baltika enters Uruguay, Brazil and Argentina next 28 Nov 2008
Baltika has begun exporting its beer brands into Uruguay, with a view to branching out into Brazil and Argentina.
---
URAGUAY: Coca-Cola Co. to use eco-trucks 25 Jan 2008
The Coca-Cola Co. has teamed up with alternative transport company ZAP to distribute its beverages across Montevideo, Uruguay.