United States: Latest beverage news & analysis
Latest Insights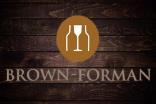 Brown-Forman in fiscal-2021 - results preview 2 Mar 2021
On Wednesday, Brown-Forman will announce the latest set of results from its fiscal-2021. The third-quarter numbers, covering the three months to the end of January, will follow a first half in which group sales rose by 4% to US$1.74bn. Here's a look at the news that is likely to have shaped Brown-Forman's performance in its Q3 reporting period.
---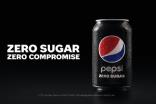 How Pepsi Zero Sugar ads target total consumer customisation - focus 25 Feb 2021
This time last month, Pepsi marketing head Todd Kaplan was in the middle of Super Bowl preparations, PepsiCo's biggest marketing spend of the year. His latest project is very different. If the Super Bowl represents the traditional blunt hammer of marketing, Kaplan's new venture is a surgical knife.
---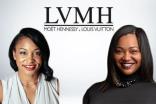 "We have to be able to have honest dialogue" - just-drinks speaks to Moet Hennessy NA diversity & inclusion head Dr Atira Charles and Hennessy US senior VP Jasmin Allen 18 Feb 2021
In December, Moët Hennessy announced the appointment of Jasmin Allen to senior VP of the company's flagship Cognac brand in the US, followed swiftly by the hiring of Dr Atira Charles as head of diversity & inclusion in North America. The hires saw two women of colour take executive positions at one of the spirits industry's biggest names. Earlier this month, just-drinks sat down with both Allen and Charles to reflect on the issue of diversity in corporate America, a year of social unrest and the continued importance to brand identity of cultural resonance.
---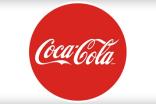 The Coca-Cola Co in 2020 - results preview 9 Feb 2021
On Wednesday, The Coca-Cola Co will announce its results for the final three months and the full 12 months of 2020. In July, the group posted a 14% drop in sales from the six months to the end of June as the soft drinks giant's out-of-home channels took a coronavirus hit. In the months since, the company has announced a major restructuring including job cuts across the global business and a major brand cull.
---
Super Bowl LV - The drinks ads as they're announced - update 8 Feb 2021
The teams for Super Bowl LV are set. But, what can we expect from the ads and marketing campaigns due to launch around the NFL's final game of the season? just-drinks counts down to the big game on 7 February and rounds up the drinks adverts as they're released.
Latest News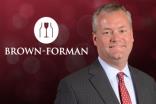 Mexico carries the can for Brown-Forman's Tequila gloom as CEO hails Herradura's US runway 5 Mar 2021
Brown-Forman has qualified its disappointing showing in Tequila in this week's results, flagging a tough domestic market for Herradura in recent months.
---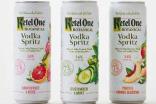 Ketel One Botanical Vodka Spritz goes overground in US 5 Mar 2021
Diageo has expanded the US presence of the RTD variant of the Botanicals extension of vodka brand Ketel One.
---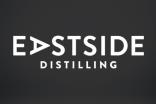 Eastside Distilling launches namesake craft spirits brand 5 Mar 2021
Eastside Distilling has released details of the debut expressions from its namesake spirits brand.
---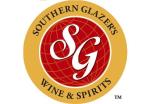 Constellation Brands strengthens Southern Glazer's Wine & Spirits US distribution ties 5 Mar 2021
Constellation Brands is to hand the majority of its non-beer distribution in the US to Southern Glazer's Wine & Spirits in an overhaul of the group's supply chain in the country.
---
Don Sebastiani & Sons names new CEO, dissolves COO position 4 Mar 2021
Don Sebastiani & Sons has retired the role of COO, with present incumbent Omar Percich moving up to assume the CEO position.
---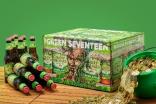 The Boston Beer Co readies Bitcoin giveaway for Angry Orchard 4 Mar 2021
The Boston Beer Co is running a Bitcoin giveaway for its Angry Orchard cider brand in the US in the run-up to St Patrick's Day.
---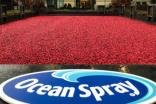 Ocean Spray Cranberries' Ocean Spray Wave caffeinated water - Product Launch 4 Mar 2021
Ocean Spray Cranberries is latest soft drinks company to enter the caffeinated sparkling water category with the launch of Ocean Spray Wave.
---
Brown-Forman 2021 growth grinds to halt in third quarter - results data 3 Mar 2021
Brown-Forman's impressive showing in the first half of its current fiscal year has come unstuck in the third quarter, with three-month sales flatlining compared to the same period a year ago.
---
PepsiCo renews Mtn Dew partnership with NBA 3 Mar 2021
PepsiCo has extended a National Basketball Association (NBA) sponsorship deal for Mtn Dew ahead of the opening tip-off this weekend.
---
Green Cures & Botanical Distribution boosts Hollywood vodka in US 3 Mar 2021
Green Cures & Botanical Distribution has added a botanical-infused expression to the portfolio of its Hollywood vodka brand.