United States: Latest beverage news & analysis
Latest Insights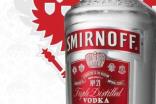 How to win in vodka in the US - A history lesson - comment 1 Oct 2020
Vodka is one of the most competitive spirits categories out there and only more so in the US. Want to get ahead? Well, according to white spirits commentator Richard Woodard, you'll have to look backwards to move forwards.
---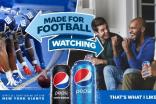 "We're living in a world of the unknown" - just-drinks speaks to Umi Patel, CMO for PepsiCo Beverages North America north division 11 Sep 2020
Earlier this week, just-drinks spoke to Umi Patel, CMO for PBNA's north division, about tailoring experiences for fans of different teams, why PepsiCo is front-loading its marketing spend and the enduring appeal of the fan can.
---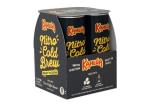 "COVID has accelerated many categories and RTDs is one of them" - just-drinks speaks to Rima Sawaya, senior brand manager for Pernod Ricard's Kahlua 16 Jul 2020
just-drinks speaks to Kahlua senior brand manager Rima Sawaya about where Pernod Ricard is taking the brand in the COVID era, as well as the hard seltzer effect on spirits and the odds of seeing a non-alcoholic Kahlua RTD.
---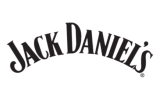 Brown-Forman Performance Trends 2016-2020 - results data 9 Jul 2020
In early-June, Brown-Forman posted a flat set of sales numbers for the 12 months to the end of April 2020. The top-line rise of 3% registered in the first nine months of fiscal-2020 was followed by a 10% dive in the final quarter of the year. Here, just-drinks considers the group's performance in fiscal-2020 and over the preceding four years.
---
How white spirits is trying to ride the hard seltzer craze - comment 25 Jun 2020
While brewers have been racing to enter hard seltzer, spirits brand owners have been slower to jump in, with some preferring to push their existing offerings' seltzer-related cues. Category commentator Richard Woodard considers how successful they've been, so far.
Latest News
Yellow Tail gets US push as "identity refresh" kicks in - video 26 Oct 2020
Casella Family Brands has lined up a repositioning of its Yellow Tail wine brand in the US.
---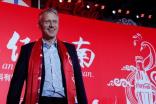 "We're more confident today than pre-COVID" - The Coca-Cola Co CEO 23 Oct 2020
The head of The Coca-Cola Co has said he has more confidence in his company post-COVID than he had before the pandemic hit.
---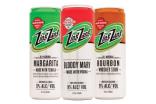 Zing Zang's RTD pre-mixed canned cocktails - Product Launch 22 Oct 2020
US cocktail mix company Zing Zang has launched its first range of spirits-based RTDs.
---
Heineken launches Arizona Sunrise hard seltzer in Hornell Brewing Co tie-up 21 Oct 2020
Heineken has partnered with the owner of Arizona Beverages to launch a new hard seltzer in the US.
---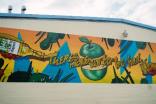 Diageo partners with artists in Captain Morgan Sliced Apple Spiced Rum US push 21 Oct 2020
Diageo has lined up a number of tie-ups with street artists and content creators as it looks to promote a new Captain Morgan extension in the US. 
---
PepsiCo taps into COVID trends with Propel Immune Support launch - just-drinks comment 20 Oct 2020
PepsiCo has launched an extension of its Propel bottled water brand in the US that claims to boost immune systems. 
---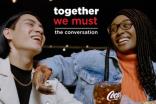 The Coca-Cola Co sets up social-justice-themed virtual dinners 20 Oct 2020
The Coca-Cola Co is to host virtual dinner parties in the US for up to 3,000 people in a bid to spark conversation on some of the country's most pressing topics.
---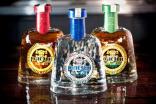 Tequila Holdings' PaQuí Tequila range - Product Launch 20 Oct 2020
US-based Tequila Holdings has unveiled a three-strong line of Tequila expressions under the brand name PaQuí.
---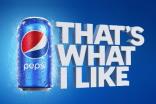 PepsiCo to invest $170m in Hispanic businesses, promote diversity 19 Oct 2020
PepsiCo is to spend US$170m on an initiative to increase the representation of the Hispanic community across its US business.
---
Beam Suntory unveils GTR-exclusive Jim Beam Lineage, at US$250 19 Oct 2020
Beam Suntory is targetting the Global Travel Retail channel with a new high-end iteration of flagship Bourbon brand Jim Beam.