United Kingdom: Latest beverage news & analysis
Latest Insights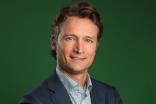 Why Diageo needs to work on its presentation skills, Heineken's CEO is just so young and UK pubs ain't what they used to be - The just-drinks Analyst 16 Feb 2021
just-drinks' in-house analyst joins us again this month with perfect timing. Company results are flooding in and Ian Shackleton runs his beady eye over the latest numbers (and presentation skills) from Diageo as well as the figures (and young-ness of CEO) from Heineken. Ian also looks at the UK on-premise channel, once a healthy stomping ground for investors.
---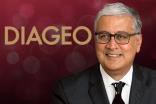 "We're not shying off" - just-drinks speaks to Diageo CEO Ivan Menezes 29 Jan 2021
Following on from Diageo's half-year results this week, just-drinks caught up with CEO Ivan Menezes to learn more about the group's 1% rise in sales from the six months to the end of December.
---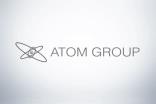 "It's okay to fail, but do it fast and do it cheap" - just-drinks speaks to Atom Labs global head of NPD, Rosie Milsom 14 Dec 2020
UK drinks company Atom Brands is the third arm of Atom Group, a consortium of drinks businesses that also includes online spirits retailer Master of Malt and sales network Maverick Drinks. In 2018, the group was bought by Anheuser-Busch InBev, marking another step on the company's journey from producing just 24 bottles of gin a week in 2012 to an estimated half-a-million bottles in total this year. Last week, Atom Brands revealed Atom Labs, an NPD platform tasked with developing spirit ranges based on customer feedback from Master of Malt data. The company can go from idea to execution in just six weeks, allowing it to test what works on Master of Malt before committing fully. Products that have already come off the Atom Labs assembly line include Jaffa Cake Gin and Burnt Ends, an American whiskey designed to pair with barbecued food. Speaking to just-drinks after the launch, Atom Group's global head of NPD, Rosie Milsom, talks about how Atom Labs aims to disrupt the spirits industry through trial and error, COVID's impact on the project and A-B InBev's hands-off approach to ownership.
---
"There will be a reframing of consumers' creativity around this year's socialising" - just-drinks speaks to Natasha Curtin, global VP for Bombay Sapphire 27 Nov 2020
Like many spirits brands, Bacardi-owned gin Bombay Sapphire has had to re-evaluate its marketing strategy this year. Through activations such as virtual tastings and experimentation, Bacardi has been encouraging consumers to express their creativity through the likes of mixology and art. Earlier this week, just-drinks spoke to Natasha Curtin, Bacardi's global VP for Bombay Sapphire, about the challenges the brand has faced in 2020, the impact of recurring lockdowns on consumer habits and how the gin is promoting artistic expression across the festive season.
---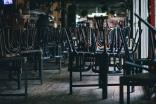 How the on-premise can make the most of Christmas 2020 - analysis 10 Nov 2020
While many markets are the subjects of a second wave of lockdowns right now, and the subsequent effect these latest COVID measures are having on the on-premise channel, Heineken's UK division has today drawn up a plan of attack for pubs and bars when - if? - they are allowed to reopen early next month.
Latest News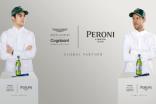 Asahi Group secures Aston Martin F1 sponsorship deal for Peroni Libera 0.0% 25 Feb 2021
Asahi Group has signed a sponsorship deal with Aston Martin's Formula One team to promote the non-alcoholic version of lager brand Peroni Nastro Azzurro.
---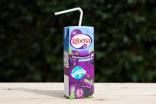 Suntory Holdings adds paper straw to UK Ribena cartons 24 Feb 2021
Suntory Holding's UK soft drinks unit is to expand a paper straw trial for Ribena to all cartons of the still juice brand in the country.
---
Radnor Hills' Radnor Vits - Product Launch 24 Feb 2021
UK firm Radnor Hills has launched a flavoured packaged water designed to tackle vitamin-and-mineral deficiencies caused by the coronavirus lockdown.
---
Treasury Wine Estates European MD Michelle Brampton lines up exit 22 Feb 2021
The European MD for Treasury Wine Estates, Michelle Brampton, is to leave after 19 years with the company.
---
The British Honey Co lines up US$11m Union Distillers purchase 22 Feb 2021
The British Honey Co is to acquire fellow UK spirits producer Union Distillers for GBP8m (US$11m).
---
Diageo names next general counsel 22 Feb 2021
Diageo has announced a change of general counsel two weeks after rival Pernod Ricard revealed its own new top lawyer.
---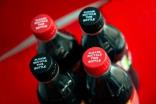 Drinks industry group seeks oversight role for Scottish deposit return scheme 22 Feb 2021
A group of beverage brand owners and trade associations are bidding to become the administrator for Scotland's upcoming deposit return scheme (DRS).
---
Beam Suntory's Bowmore 27- and 31-year-old single malts - Product Launch 22 Feb 2021
Beam Suntory's Bowmore 27- and 31-year-old single malts - Product Launch
---
The Bloomsbury Club's Tuscan Tree zero-abv aperitivo - Product Launch 22 Feb 2021
The Bloomsbury Club has released an alcohol-free aperitif with a price that takes into consideration the zero-tax rate on non-alcoholic products.
---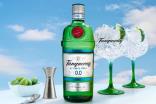 Diageo's Tanqueray 0.0% - Product Launch 22 Feb 2021
Diageo has added another major spirits brand to the roster of low- and no-alcohol expressions with the launch of Tanqueray 0.0%.