United Kingdom: Latest beverage news & analysis
Latest Insights
"Carbon neutrality will be basic hygiene factor stuff in ten years time" - just-drinks speaks to Eden Mill founder Paul Miller 25 Sep 2020
Earlier this month, just-drinks spoke to Eden Mill founder Paul Miller about the alcohol industry's re-tuned focus on sustainability and how the company's plan to open a carbon-neutral distillery in St Andrews serves as a model for the future.
---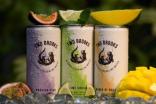 "The rest of Europe is so primed for hard seltzer" - just-drinks speaks to Loon Water co-founders Fabio & Francesca Bruni 23 Sep 2020
Loon Water founders Fabio and Francesca Bruni talk about the difference between the US and UK markets, why distillers risk brand dilution with big-name launches and where the global hard seltzer category goes from here.
---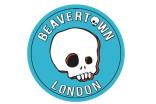 "Having a big uncle or auntie over your shoulder is priceless" - just-drinks speaks to Beavertown Brewery founder & Heineken partner Logan Plant 26 Aug 2020
What is it with Heineken and musicians? The Netherlands-based global brewer has been more particular with its craft brewery investments than, say acquisition-happy Anheuser-Busch InBev. But two of its biggest - Lagunitas and London's Beavertown - were both founded by frustrated rockstars.
---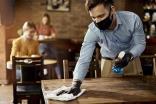 How the second quarter has played out, how the on-premise has been performing and how South Africa has stepped back from the brink - The just-drinks Analyst 18 Aug 2020
In his latest report from the investment front-line, just-drinks in-house analyst, Ian Shackleton, reviews second-quarter performances, bemoans the troubled return after lockdown of the on-premise channel and cheers his recent predictions in South Africa.
---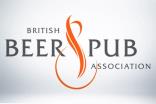 "What we have right now is an unsustainable trading model"- just-drinks speaks to Emma McClarkin, chief executive of the British Beer & Pub Association 16 Jul 2020
Late last year, Emma McClarkin was appointed chief executive of the British Beer & Pub Association. Within four months of taking the helm, the coronavirus pandemic prompted the outright closure of the UK on-premise channel. Speaking exclusively to just-drinks today, McClarkin talks us through her tenure so far and how - or if - her members have survived lockdown. She also considers what the 'new normal' will be like for the country's pubs and brewers.
Latest News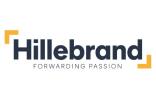 J F Hillebrand expands with Braid acquisition 23 Oct 2020
Beverage haulage firm J F Hillebrand has purchased UK-based bulk liquid transporter Braid for an undisclosed fee.
---
Diageo's The Singleton 38-Year-Old single malt Scotch - Product Launch 23 Oct 2020
Diageo has lined up the roll-out of a limited edition aged expression of its The Singleton single malt Scotch whisky brand.
---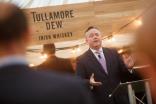 William Grant & Sons CEO Simon Hunt departs - just-drinks Exclusive 22 Oct 2020
Simon Hunt has left William Grant & Sons after an almost-five-year stint as the group's CEO, just-drinks has learned.
---
Diageo carves up LatAm, Caribbean, Global Travel & Sales role as Alberto Gavazzi steps down - just-drinks Exclusive 22 Oct 2020
Diageo is preparing for the departure of its regional head of Latin America & Caribbean, with Alberto Gavazzi set to leave after almost 30 years with the group.
---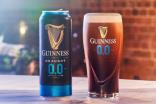 Diageo adds to non-alcoholic beer portfolio with Guinness 0.0 22 Oct 2020
Diageo has launched a non-alcoholic version of its Guinness beer brand in the UK and Ireland.
---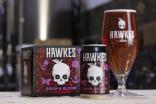 BrewDog's Hawkes Cider founder announces exit 22 Oct 2020
The founder of Hawkes Cider, a company bought by BrewDog two years ago, will leave the group at the end of this month.
---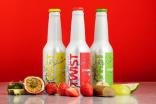 Ceremony Beverage Co secures wholesaler status to launch Twist Hard Seltzer 22 Oct 2020
London-based RTD producer Ceremony Beverage Co has set up as a wholesaler to allow UK on-premise venues to buy its newly-launched Twist Hard Seltzer direct.
---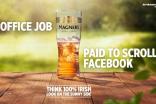 C&C Group posts H1 loss as Matthew Clark, Bibendum drag down sales - results 21 Oct 2020
C&C Group has reported an H1 loss of almost EUR12m (US$14.2m) as coronavirus lockdowns saw sales drop by more than half.
---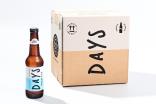 Days Brewing's Days non-alcoholic beer - Product Launch 21 Oct 2020
UK start-up Days Brewing has launched a non-alcoholic beer brand that is produced using Scottish water.
---
Salcombe Distilling Co's Phantom cask-finished gin - Product Launch 21 Oct 2020
UK gin brand owner Salcombe Distilling Co has partnered with a Sauternes wine producer to release a cask-finished gin under its namesake brand.