United Arab Emirates: Latest beverage news & analysis
Latest News
Bacardi's Aberfeldy 19-Year-Old Exceptional Cask Small Batch Scotch - Product Launch 13 Nov 2019
Bacardi's Global Travel Retail division has launched a limited edition, 19-year-old expression of its Aberfeldy single malt Scotch brand, exclusive to the Global Travel Retail channel at Dubai International Airport.
---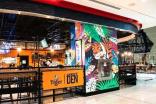 Heineken's Tiger Beer fronts Dubai airport 'Street Den' 25 Jun 2019
Heineken's Tiger Beer is the latest drinks brand to open an outlet at Dubai International Airport, two months after Edrington's The Macallan Boutique started trading.
---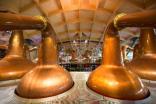 Edrington to launch The Macallan Boutique in Dubai airport 23 Apr 2019
Edrington is to open a dedicated store for its The Macallan Scotch whisky brand in Dubai airport.
---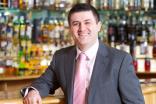 Loch Lomond Group moves into Dubai Duty Free 20 Nov 2017
The Loch Lomond Group has launched its Travel Retail Scotch whisky range in Dubai Duty Free.
---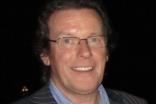 Brown-Forman's Middle East head Tony McIver to retire 26 Nov 2015
Brown-Forman's long-serving Middle East head is to retire after 20 years with the company.
---
Product Launch - Diageo's three rare Scotch malt whiskies 26 Oct 2015
Diageo has released three rare single malt Scotch whiskies, two of which are exclusive to Travel Retail.
---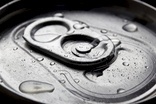 Gulf emirate bans energy drinks in restaurants - report 10 Aug 2015
An emirate in the Persian Gulf has banned energy drinks from restaurants and cafes, according to a local report.
---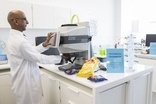 PepsiCo opens Dubai R&D hub to capture Middle East flavour 29 Sep 2014
PepsiCo has opened an R&D facility in Dubai to develop new flavours for Middle Eastern consumers.
---

UAE: Diageo launches limited Johnnie Walker Gold Label Reserve design 16 Dec 2013
Diageo has launched a "limited-edition" design for its Johnnie Walker Gold Label Reserve to mark the 30th anniversary of airport retailer Dubai Duty Free.
---

UAE: Heineken opens airport bar at Dubai International 7 Nov 2012
Heineken has opened a branded airport lounge bar at Dubai International airport – its first in the Middle East.