Turkey: Latest beverage news & analysis
Latest Insights

just On Call - Coca-Cola Icecek sparkles in H1 as CSDs drive volumes 23 Aug 2013
Coca-Cola Icecek has "re-energised" its sparkling category with strong growth for Coca-Cola brands, the company's CEO has said.
---

Analysis - Coca-Cola Icecek in line for 2014 election bounce 23 Aug 2013
Coca-Cola Icecek will rebound in Turkey next year after weak consumer confidence hurts this year's volumes, an analyst has predicted.
---

Analysis - Turkey night-time sales ban will bite Anadolu Efes hardest 15 Jul 2013
Turkey's ban on off-trade alcohol sales after 22:00 will hit Anadolu Efes the hardest in the near-term, but it is excise tax rates that will determine whether the country's beer market recovers, according to an analyst.
---

In the Spotlight - Turkey's Alcohol Crackdown 27 Jun 2013
As Turkish authorities kept watch over Taksim Square following a month of anti-government protests, the country's alcohol industry was bracing itself for its own crackdown.
---

just the Facts - Anadolu Efes' Q1 performance by Sector, Region 9 May 2013
Yesterday, Turkish beer and soft drinks producer Anadolu Efes reported its figures for the first three months of 2013. Here, just-drinks looks at the company's performance by category and by region.
Latest News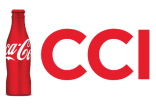 Coca-Cola Icecek eyes territory expansion - report 16 Nov 2020
Coca-Cola Icecek is looking to move into new territories and may buy an existing bottler, the company's CEO has said in an interview.
---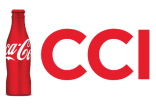 How has Coca-Cola Icecek performed in YTD 2019? - results data 5 Nov 2019
Coca-Cola Icecek has seen the third quarter of this year deliver a low-double-digit sales rise, as price rises in the group's home market offset its more troublesome international markets.
---
How did Coca-Cola Icecek perform in Q1 2019? - results data 3 May 2019
Coca-Cola Icecek has enjoyed a healthy start to 2018, with first-quarter sales rising despite a dip in volumes.
---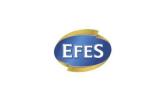 Yet another CEO bites the dust, John Hudson to depart Anadolu Efes 12 Nov 2018
Anadolu Efes is the latest drinks company to prepare for the departure of its CEO, with John Hudson set to leave the Turkey-based brewer.
---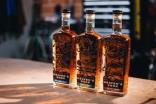 Turkey slaps 140% tariff increase on US alcohol - reports 15 Aug 2018
Turkey has reportedly raised tariffs on US alcohol by 140% as a diplomatic row between the two countries escalates.
---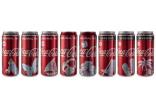 The Coca-Cola Co launches new thermochromatic ink cans 10 Jul 2018
The Coca-Cola Co is among the first to use new technology that allows four different thermochromatic inks to colour can designs.
---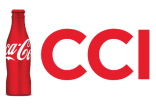 Coca-Cola Icecek hits new heights in 2017 - results 5 Mar 2018
Coca-Cola Icecek has hailed a record-breaking year, with 2017 becoming the group's biggest 12 months in five years.
---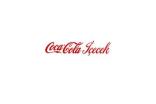 Coca-Cola Icecek drives up H1 sales, volumes - results 17 Aug 2016
Coca-Cola Icecek has hailed a "better-than-planned" performance as first-half sales and volumes increased on strong domestic demand.
---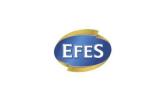 Anadolu Efes narrows FY losses as soft drinks outperforms beer 7 Mar 2016
Anadolu Efes has shrunk its full-year losses as soft drinks operations boosted sales amid a weak Turkish beer market.
---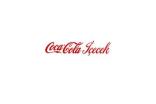 Coca-Cola Icecek profits fall despite FY sales rise 4 Mar 2016
A weak Turkish Lira hit Coca-Cola Icecek's bottom line in 2015, but full-year sales were up as the company delivered on pricing.