Taiwan: Latest beverage news & analysis
Latest Insights
Comment - Spirits - Taiwan: The Future for Whiskey? 13 Mar 2012
There's a large and very prominently displayed sign at the entrance of Kavalan's visitor centre in their distillery at Yi-Lan, Taiwan. "The New Homeland of Whisky", it reads. Now, it would be easy to dismiss that as marketing hyperbole or simple self-aggrandisement, were it not that around 1m people a year see the sign.
Latest News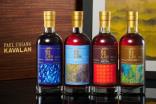 Kavalan launches limited edition 'Artist Series' - Other Whisky/Whiskey in Asia data 25 Nov 2020
Taiwanese whisky company Kavalan has launched a four-bottle limited edition series to highlight the parallels between whisky and fine art.
---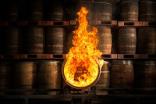 King Car Group's Kavalan Shave,Toast, Rechar Taiwanese whisky - Product Launch 10 Aug 2020
King Car Group's Tawainese whisky unit, Kavalan Distillery, has readied the release of a second iteration in its Shave, Toast, Rechar series of bottlings.
---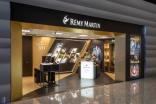 Remy Cointreau expands Remy Martin Boutique to Taiwan GTR 10 Sep 2019
Remy Cointreau has opened its second Remy Martin pop-up airport store, this time in Taiwan's main hub.
---
King Car Group's Kavalan Concertmaster Sherry Finish Taiwanese whisky - Product Launch 2 Sep 2019
Kavalan Distillery has released details of the second expression in its namesake whisky's 'Concertmaster' series of bottlings.
---
Diageo's Mortlach 14-year-old Alexander's Way - Product Launch 8 Nov 2018
Diageo has added a fourth iteration to the recently-launched aged range from its Mortlach single malt Scotch brand.
---
Walsh Whiskey signs Taiwan distribution deal 3 Nov 2017
Irish whiskey distiller Walsh Whiskey is to enter the Taiwanese market for the first time after signing a distribution deal.
---
Pernod Ricard's Ballantine's single malts - Product Launch 26 Sep 2017
Pernod Ricard has lined up three new single malt Scotch whiskies under its Ballantine's blended malt brand.
---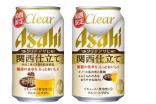 Asahi Group sets up in-house subsidiary in Taiwan - report 24 Aug 2017
Japanese alcohol producer Asahi Group is to go it alone in Taiwan after setting up a wholly-owned subsidiary, according to reports out of Japan.
---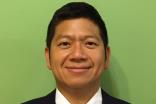 William Grant & Sons poaches Diageo executive for Global Travel Retail team 10 Oct 2016
William Grant & Sons has appointed a former Diageo executive to head up its Travel Retail unit in Taiwan. 
---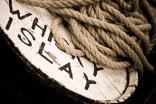 SWA wins Scotch trademark protection in Taiwan 27 Sep 2016
Taiwan has joined the list of high-value markets where Scotch is registered as a trademark.