Sweden: Latest beverage news & analysis
Latest Insights
How does the off-premise work in Sweden? - The Facts 22 Jun 2016
Sweden's off-premise channel is dominated by state-owned retailer Systembolaget. With hundreds of outlets across the country, Systembolaget is the exclusive seller of all alcohol above 3.5% abv in Sweden.
---
Spotlight - Alcohol industry advocates face tough crowd in Stockholm 8 Oct 2009
The second conference on alcohol-related harm convened by the Swedish Presidency of the EU included a large representation of NGOs opposed to self-regulation as a way of tackling alcohol-related harm. Ben Cooper asked representatives of the two industry bodies invited to speak whether they received a fair hearing.
Latest News
Absolut readies worldwide online New Year's Eve party 27 Nov 2020
Pernod Ricard has announced a global New Year's Eve live stream party as part of Absolut's "It's in our Spirit" campaign.
---
Mackmyra's Moment Körsbärsrök single malt whisky - Product Launch 12 Nov 2020
Swedish distiller Mackmyra has launched a limited-edition whisky as part of its 'Moment' series.
---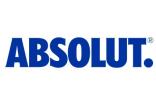 Absolut boss Anna Malmhake bids farewell to Pernod Ricard 4 Sep 2020
The head of Pernod Ricard's Absolut vodka division has left the group, just-drinks has learned.
---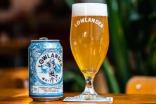 Lowlander Beer readies White Ale launch in Sweden 29 Jun 2020
Netherlands-based Lowlander Beer has lined up the Swedish release of its namesake White Ale brand.
---
Mackmyra Swedish whisky CEO hands over reins after two decades 9 Mar 2020
Magnus Dandanell, the CEO of Swedish whisky company Mackmyra, has stepped down after 21 years in charge.
---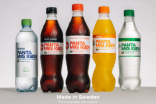 Coca-Cola European Partners hits sustainability target in Sweden 7 Feb 2020
Coca-Cola European Partners has launched new packaging in Sweden to highlight its move to 100%-recycled PET bottles.
---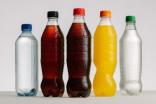 Coca-Cola European Partners to create Coca-Cola Co's first 100%-recycled-PET market 19 Nov 2019
Coca-Cola European Partners is to pass a new sustainability landmark in beverages next year as it makes Sweden the first country where all Coca-Cola Co plastic bottles are made from 100% recycled plastic.
---
Mackmyra's Intelligens artificial intelligence single malt whisky - Product Launch 29 Aug 2019
Swedish craft distiller Mackmyra has produced what it claims to be the world's first whisky to be created using artificial intelligence.
---
Pernod Ricard signs bottle deal with Ardagh for Absolut 19 Jul 2019
Pernod Ricard's The Absolut Co has agreed its largest supplier arrangement, signing a ten-year extension with packaging group Ardagh for its namesake vodka brand.
---
Brännland Cider's Claim lower-sugar cider - Product Launch 1 Jul 2019
Swedish ice cider maker Brannland has released Claim, a cider that has lower sugar levels and more floral notes than the company's core offering.