Sri Lanka: Latest beverage news & analysis
Latest News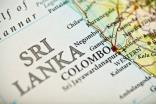 Sri Lanka president refuses Government plans to allow women to buy alcohol - report 16 Jan 2018
The president of Sri Lanka has rejected the Government's attempt to scrap a law in the country that prevents women from buying alcohol.
---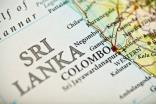 Sri Lanka to lift ban on women buying alcohol  11 Jan 2018
The Sri Lankan government has announced plans to scrap a 63-year-old law preventing women from purchasing alcohol in the country.
---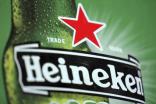 Name change brings Heineken's Sri Lankan subsidiary under company banner 20 Feb 2017
Heineken's Sri Lanka business unit has changed its name to Heineken Lanka.
---
SRI LANKA: Cargills agrees deal to distribute Foster's 5 Mar 2013
Cargills (Ceylon) has agreed a deal with Carlton United Brewers (CUB) to brew and distribute Foster's in Sri Lanka.
---

SRI LANKA: Drinks firms form Sri Lanka's first industry association 21 Aug 2012
Leading drinks companies in Sri Lanka have teamed up to form the country's first industry association.
---

SRI LANKA: John Keells launches Elephant House 'Kik Cola' - report 9 Dec 2010
Elephant House, a subsidiary of John Keells Holdings, has extended its soft drinks portfolio with the addition of a new cola beverage for the Sri Lankan market, according to local reports.