Spain: Latest beverage news & analysis
Latest Insights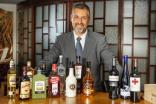 China bounce-back a tonic for spirits - Zamora CEO Emilio Restoy - CORONAVIRUS SPECIAL 30 Apr 2020
The alcohol industry is looking to China for indications of how the market will react after coronavirus lockdown measures are lifted. As China's on-premise reopens, one premium spirits & wine supplier with a exposure to the market is encouraged by what it is seeing.
---
Mahou San Miguel, Spain's beer market leader – just the Facts 27 Nov 2015
just-drinks is in Madrid today as a guest of Mahou San Miguel. Here's a look at how the company has grown to become Spain's beer market leader.
---
just the Facts – Casks from the Cooperage 15 Jan 2014
Greetings from Jerez in southern Spain, the home of the Sherry industry. I'm here with Edrington to learn about the importance of Sherry casks to the producers of Scotch whisky.
---
Harvest Report 2006 – Spain and Portugal 8 Nov 2006
Kicking off just-drinks' 2006 harvest reports from northern hemisphere wine regions, Chris Losh takes a look at the contrasting fortunes experienced this year by Spanish and Portuguese wine producers.
---
EU Wine Reform – Commissioner clarifies agenda 22 May 2006
Reform of EU wine policy has long been viewed as a necessity, but may be closer to becoming a reality, judging by recent remarks from agriculture commissioner Mariann Fischer Boel. A timetable for reform is now in place, beginning with the publication of a Commission policy paper on the subject next month. Alan Osborn reports.
Latest News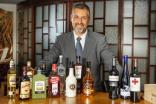 Zamora Co forecasts 23% sales, volumes drop for 2020 20 Oct 2020
Sales for Zamora Co, owner of the Licor 43 liqueur brand, are expected to fall by almost a quarter this year because of the coronavirus pandemic.
---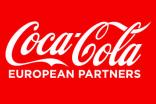 Coca-Cola European Partners plans Spanish site closure 9 Oct 2020
Coca-Cola European Partners is considering the closure of one of its production facilities in Spain.
---
Grupo Damm highlights pollution problems in Estrella Damm UK push - video 2 Oct 2020
Grupo Damm has launched a new UK television and social media campaign for its Estrella Damm Spanish beer brand, focused on the threats posed by human activity to life in the Mediterranean Sea.
---
Pernod Ricard buys into vermouth with Vermutería de Galicia stake purchase - Fortified wine in Spain data 29 Sep 2020
Pernod Ricard has made a vermouth play in Spain, buying majority control of St Petroni brand owner Vermutería de Galicia.
---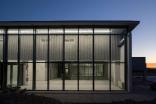 Bodegas Protos unveils Cigales winery "custom-built" for rose 23 Sep 2020
Bodegas Protos has opened a new winery dedicated to making rosé in the Cigales region of Spain.
---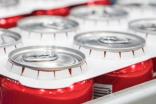 Coca-Cola European Partners readies paperboard gatherers for multi-packs 11 Aug 2020
Coca-Cola European Partners is set to ditch plastic rings on multi-packs in one of its European markets, plumping instead for a recyclable paperboard alternative.
---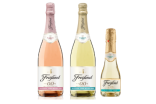 Henkell Freixenet applies for temporary suspension of Freixenet staff 15 Jun 2020
Henkell Freixenet has sought government assistance for staff at Spanish sparkling wine unit Freixenet.
---
Gin D'Azur French gin - Product Launch 13 Mar 2020
A new premium gin, produced in France using locally-sourced botanicals, has been launched in the UK.
---
Gonzalez Byass's Domecq Manzanilla Sherry - Product Launch - Fortified Wine in the UK data 4 Mar 2020
The UK division of Gonzalez Byass has added a country-exclusive Manzanilla Sherry to its stable.
---
Heineken switches to renewable electricity in Spain 19 Feb 2020
Heineken's Spanish unit has lined up an agreement to use 100% renewable electricity across its facilities in the market.