South Africa: Latest beverage news & analysis
Latest Insights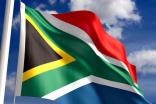 South Africa's wine industry is on its knees and it's not just thanks to COVID - comment 8 Oct 2020
South Africa's wine producers have been hard-done-by this year, more so than any other wine-producing nation. As Chris Losh explains, the country's handling of the coronavirus pandemic is a case study in 'How not to support your high-profile industries'.
---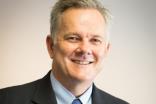 "The world has changed dramatically" - just-drinks speaks to Distell Group CEO Richard Rushton about fiscal-2019 5 Sep 2019
Late last week, South Africa's Distell Group reported a 9.4% lift in sales from the 12 months to the end of June. Following the results announcement, just-drinks caught up with the multi-category company's CEO, Richard Rushton.
---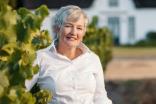 "Our strategy is to double the top and halve the bottom" - Interview, Kay Nash, MD of Distell's Libertas Vineyards & Estates 3 Apr 2019
It's been less than three months since Kay Nash was unveiled as the head of South African multi-category drinks group Distell's new premium wine unit, called Libertas Vineyards & Estates. However, the management consultant and self-described "fixer" has been working for the company since the start of the last year, seeding the ground for one of Distell's most ambitious projects to date.
---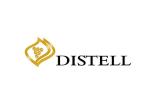 "The mainstream part of our wine portfolio is incredibly important for Africa" - just-drinks meets Distell CEO Richard Rushton - Part I 3 Jan 2019
In late-November, just-drinks met up with the CEO of Distell at the IWSC awards dinner in London. As guests filed into the banqueting hall, Richard Rushton took a pre-meal grilling from editor Olly Wehring. In part one of this exclusive, two-part interview, we consider Distell's place in the drinks industry, the group's over-reliance on South Africa and its aspirations for Africa and beyond.
---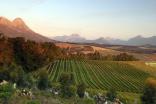 "Where is the next opportunity? It's in Asia. And, in Asia, the opportunity is China" - South African wine gets serious in China - Focus - Cape Wine 2018 28 Sep 2018
Of all the statistics bandied around at the Cape Wine exhibition in Cape Town earlier this month, one in particular stood out: 37% of South African wineries don't make a profit.
Latest News
Distell's Amarula Ethiopian Coffee cream liqueur - Product Launch 24 Sep 2020
Distell is set to release a new flavoured variant for its Amarula cream liqueur portfolio.
---
International spirits shine but South Africa drags for Distell Group in fiscal-2020 - results data 27 Aug 2020
A resilient year for Distell Group's spirits portfolio has been markedly offset by sales tumbles for the firm's wine and cider & RTD stables, according to 12-month results released today.
---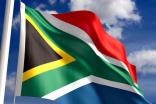 South Africa scraps domestic ban on alcohol sales 17 Aug 2020
Authorities in South Africa have lifted the latest ban on alcohol sales after pressure from major brewers.
---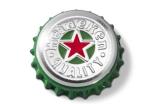 Heineken joins investment boycott over South Africa alcohol ban - report 5 Aug 2020
Heineken has intensified industry pressure on South Africa's alcohol ban after reportedly joining Anheuser-Busch InBev in cancelling brewery investments in the country.
---
Anheuser-Busch InBev cancels South Africa investment in face of alcohol ban 4 Aug 2020
Anheuser-Busch InBev has blamed a Government ban on alcohol sales for a decision to halt investment in the country.
---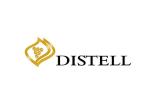 New alcohol ban "catastrophic" for South Africa's drinks industry - Distell Group 15 Jul 2020
The head of South Africa-based Distell Group has described the potential damage caused to the country's industry from the reimposition of an alcohol ban as "catastrophic".
---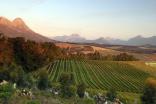 South Africa's CapeWine delayed to 2022 15 Jun 2020
South African wine show CapeWine has been postponed from next year to 2022.
---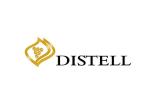 Distell makes on-premise plea as South Africa readies lockdown easing 26 May 2020
Distell Group has cautiously welcomed the plan by the South African Government to soften lockdown measures in the country that will permit alcohol purchases for at-home consumption.
---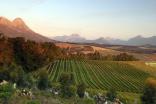 South Africa reopens wine exports - again - as lockdown restrictions eased 30 Apr 2020
South Africa is to resume wine exports as the country's Government lowers COVID-19 lockdown measures.
---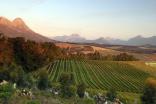 South African wine exports get green light after coronavirus ban relaxed 8 Apr 2020
Wine producers in South Africa have received a further concession from the country's Government, with wine exports being reinstated.