South Africa: Latest beverage news & analysis
Latest Insights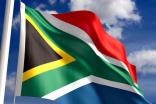 South Africa's wine industry is on its knees and it's not just thanks to COVID - comment 8 Oct 2020
South Africa's wine producers have been hard-done-by this year, more so than any other wine-producing nation. As Chris Losh explains, the country's handling of the coronavirus pandemic is a case study in 'How not to support your high-profile industries'.
---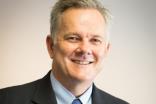 "The world has changed dramatically" - just-drinks speaks to Distell Group CEO Richard Rushton about fiscal-2019 5 Sep 2019
Late last week, South Africa's Distell Group reported a 9.4% lift in sales from the 12 months to the end of June. Following the results announcement, just-drinks caught up with the multi-category company's CEO, Richard Rushton.
---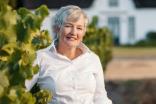 "Our strategy is to double the top and halve the bottom" - Interview, Kay Nash, MD of Distell's Libertas Vineyards & Estates 3 Apr 2019
It's been less than three months since Kay Nash was unveiled as the head of South African multi-category drinks group Distell's new premium wine unit, called Libertas Vineyards & Estates. However, the management consultant and self-described "fixer" has been working for the company since the start of the last year, seeding the ground for one of Distell's most ambitious projects to date.
---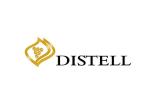 "The mainstream part of our wine portfolio is incredibly important for Africa" - just-drinks meets Distell CEO Richard Rushton - Part I 3 Jan 2019
In late-November, just-drinks met up with the CEO of Distell at the IWSC awards dinner in London. As guests filed into the banqueting hall, Richard Rushton took a pre-meal grilling from editor Olly Wehring. In part one of this exclusive, two-part interview, we consider Distell's place in the drinks industry, the group's over-reliance on South Africa and its aspirations for Africa and beyond.
---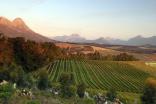 "Where is the next opportunity? It's in Asia. And, in Asia, the opportunity is China" - South African wine gets serious in China - Focus - Cape Wine 2018 28 Sep 2018
Of all the statistics bandied around at the Cape Wine exhibition in Cape Town earlier this month, one in particular stood out: 37% of South African wineries don't make a profit.
Latest News
Alcohol bans fail to hold back Distell in H1 fiscal-2021 - results data 25 Feb 2021
Distell Group has reported an impressive performance in its home market from the second half of last year, with six-month sales in South Africa coming in flat, despite two outright bans on alcohol sales in the country during the period.
---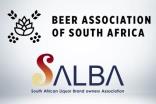 Damage done in South Africa as alcohol ban lifted 3 Feb 2021
South Africa's alcohol industry has warned that the recent decision to lift the nationwide ban on alcohol sales may be "too little, too late".
---
Distell makes CBD play with Rethink brand stake purchase 1 Feb 2021
Distell has branched into cannabis in its home market, buying into South African "cannabis wellness" brand Rethink.
---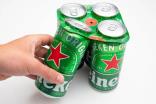 Heineken readies South Africa job cuts as alcohol ban continues 20 Jan 2021
Heineken is to reduce its headcount in South Africa by 7%, blaming the coronavirus and a subsequent alcohol ban for a downturn in the country.
---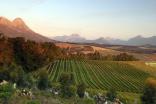 South African wineries shrug off 2020 woes to post exports value rise 20 Jan 2021
South Africa wine exports appear to have survived a short-lived ban last year as they jumped in value, new figures for 2020 have shown.
---
Distell's Amarula Ethiopian Coffee cream liqueur - Product Launch 24 Sep 2020
Distell is set to release a new flavoured variant for its Amarula cream liqueur portfolio.
---
International spirits shine but South Africa drags for Distell Group in fiscal-2020 - results data 27 Aug 2020
A resilient year for Distell Group's spirits portfolio has been markedly offset by sales tumbles for the firm's wine and cider & RTD stables, according to 12-month results released today.
---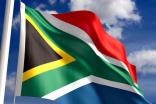 South Africa scraps domestic ban on alcohol sales 17 Aug 2020
Authorities in South Africa have lifted the latest ban on alcohol sales after pressure from major brewers.
---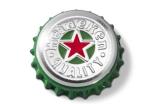 Heineken joins investment boycott over South Africa alcohol ban - report 5 Aug 2020
Heineken has intensified industry pressure on South Africa's alcohol ban after reportedly joining Anheuser-Busch InBev in cancelling brewery investments in the country.
---
Anheuser-Busch InBev cancels South Africa investment in face of alcohol ban 4 Aug 2020
Anheuser-Busch InBev has blamed a Government ban on alcohol sales for a decision to halt investment in the country.