Slovakia: Latest beverage news & analysis
Latest News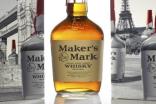 Beam Suntory links up with Stock Spirits in Slovakia 18 Apr 2017
Beam Suntory has switched distributor in Slovakia, naming Stock Spirits as its new partner in the country.
---
SLOVAKIA: Small brewers link up to break Heineken, SABMiller stranglehold 11 Sep 2012
Several smaller-scale brewers in Slovakia have formed a trade body to counter what they feel is the growing dominance of Heineken and SABMiller in the country.
---

SLOVAKIA: Bottled water groups Budis, Zlatá Studna merge 9 Dec 2011
Two major bottled water producers in the Slovak Republic, Budis and Zlatá Studna, have merged in one of the biggest deals in the history of the country's soft drinks market.
---

SLOVAKIA: Beer consumption continues slide in 2010 - figures 11 Jul 2011
Per capita beer consumption in Slovakia fell by 10% last year, according to figures released this month.
---

SINGAPORE: Fraser & Neave to build on Indochina presence - report 9 Nov 2010
Fraser & Neave Holdings is to explore new export markets for its soft drinks and strengthen its presence in Indochina's canned milked market.
---

SLOVAKIA: Jobs warning ahead of 50% beer tax hike 23 Sep 2010
Beer industry leaders in Slovakia have warned that jobs and breweries are at risk from the Government plan to increase excise tax on beer by 50%.
---

SLOVAKIA: Crown Holdings to expand Kechnec facility 11 Aug 2010
Crown Holdings is to increase the production capacity at its beverage can plant in Slovakia.
---
SLOVAKIA: SABMiller to close Topvar brewery 23 Nov 2009
SABMiller is to close its Pivovary Topvar brewery in Slovakia due to falling demand for beer.
---
SLOVAKIA: SPI Group to fight on in Stolichnaya row 28 Jan 2009
Slovakia has not violated the rights of SPI Group to the Stolichnaya vodka trademark, the country's Constitutional Court has ruled.
---
SLOVAKIA: Coca-Cola increases Bonaqua production – report 3 Jul 2007
Coca-Cola Beverages Slovakia has upped production of its Bonaqua spring water, according to reports.