Singapore: Latest beverage news & analysis
Latest Insights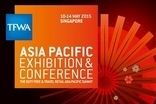 Preview - Tax Free World Association Asia Pacific Exhibition & Conference 7 May 2015
Ahead of next week's TFWA Asia Pacific Exhibition & Conference in Singapore, which starts on Sunday, Joe Bates surveys the Travel Retail landscape in the region.
---

Preview - Tax Free World Association Asia Pacific Conference & Exhibition 2014 9 May 2014
On Sunday (11 May), the Asia Pacific leg of Tax Free World Association's exhibition series kicks off. The event takes place against a backdrop of trading ills for international drinks companies in the domestic Chinese market. Joe Bates previews the exhibition and considers whether the China travails will seep into the region's broader Travel Retail channel.
---

Comment - Fraser & Neave Ready to Spread its Wings 7 Oct 2011
A change of CEO and the end of its 75-year partnership with The Coca-Cola Co, could signal a change of direction for Fraser & Neave (F&N) and the boost it needs to push further into the Asean region.
---

Focus - TFWA Asia Pacific 2010 Preview 6 May 2010
Exhibitors and visitors to the Tax Free World Association (TFWA) Asia Pacific show in Singapore, which opens this Sunday (9 May), have good reason to be optimistic. The Asian duty-free business has rebounded quickly from last year's global economic downturn. Joe Bates considers the current state of the travel retail sector in the region, ahead of next week's show.
Latest News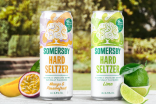 Carlsberg's Somersby Hard Seltzer - Product Launch 18 Nov 2020
Carlsberg has launched a hard seltzer in Singapore under its Somersby cider brand name.
---
Edrington appoints Helen Wong MD for Travel Retail Asia 2 Jun 2020
Edrington has recruited externally for the next MD of its Travel Retail operations in Asia.
---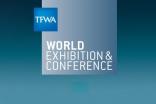 TFWA Singapore cancelled amid increased coronavirus fears 5 Mar 2020
Travel Retail trade fair TFWA Singapore has been cancelled, making it the latest event to fall victim to the coronavirus.
---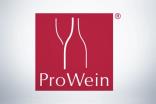 Rescheduled ProWein Asia announces July dates 26 Feb 2020
ProWein Asia organisers have rescheduled the Singapore trade show to take place between 13 and 16 July.
---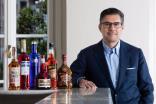 Campari Group keen to break new cocktail markets through Asia HQ switch to Singapore 20 Feb 2020
Campari Group CEO Bob Kunze-Concewitz has said switching his company's Asia headquarters from Australia to Singapore will bring staff closer to new core spirits markets.
---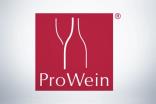 ProWein Singapore delayed over coronavirus fears 14 Feb 2020
The organisers of ProWein Singapore have delayed the trade show due to the recent outbreak in China of the coronavirus.
---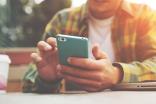 DRNK augmented reality app set for 2020 roll-out - video 16 Dec 2019
A new augmented reality (AR) app, designed to give consumers more information about wine, beer and spirits brands, has been scheduled for its global launch next year.
---
Pernod Ricard returns to online talk show activation for Martell - video 9 Dec 2019
Pernod Ricard has broadcast the second "interactive talk show" for its Martell Cognac brand.
---
The Coca-Cola Co unveils light-up Star Wars bottles - video 6 Dec 2019
The Coca-Cola Co has activated its Star Wars sponsorship agreement with the launch of special-edition Coke Zero bottles that light up.
---
Diageo creates new head of communications & society post in Asia-Pacific, appoints Azmar Sukandar 17 Oct 2019
Diageo has recruited externally for its head of communications & society position in Asia-Pacific.