Saudi Arabia: Latest beverage news & analysis
Latest News
Global Travel Retail gloom continues as MEADFA show is called off 8 Jun 2020
This year's edition of the MEADFA Global Travel Retail exhibition has become the latest trade show to be cancelled as a result of the coronavirus pandemic.
---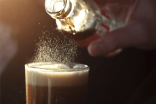 Energy, soft drinks targeted as Saudi Arabia lines up tax on "harmful products" - report 4 Jan 2017
Saudi Arabia is to slap a 50% tax on soft drinks to shore up falling revenues from oil, according to reports.
---
SAUDI ARABIA: Customs seize 17,000 bottles of smuggled vodka - report 27 May 2014
Customs officials in Saudi Arabia have seized nearly 17,000 bottles of vodka that were being smuggled through the country, according to reports.
---

S ARABIA: Soft drinks sales to get energy boost - report 8 Apr 2013
Energy drinks will help grow Saudi Arabia's soft drinks market by 8% a year, according to reports.
---

S ARABIA: Almarai mulls PepsiCo JV stake increase 28 Feb 2012
Almarai has said it is in talks with PepsiCo to increase its stake in the joint-venture it formed with the US soft drinks firm in 2009.
---
DUBAI: Aujan Industries to hit US$1bn sales by 2012 - report 21 Feb 2011
Dubai-based drinks firm Aujan Industries has said that it is on-track to meet its US$1bn sales target by 2012, according to a local report.