Russian Federation: Latest beverage news & analysis
Latest Insights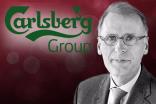 Will the World Cup give Carlsberg the boost it needs in Russia? - Analysis 2 May 2018
Russia has proven once again to be a thorn in Carlsberg's side, but there could be good news around the corner for the group as the country prepares to suffer from World Cup fever.
---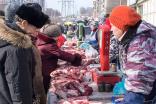 A bleaker beer year ahead in Russia - Analysis 6 Jan 2016
That Russia's beer market has turned from a roaring bear into a whimpering bunny is not news any more. The country's economic downturn, coupled with government action against alcohol retailing and advertising, has been the norm for the better part of around three years now.
---
Russian consumers hamper Carlsberg's outlook - CFO 19 Aug 2015
Carlsberg's CFO has said the company is "a little more negative" on Russia's consumers after continued problems in the country forced a full-year forecast downgrade.
---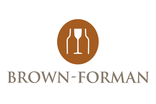 just On Call - Brown-Forman CFO sees the positives in Russia 4 Mar 2015
The CFO of Brown-Forman has offered hope to Russia's alcohol market, claiming that the company is "doing pretty well" in the challenging country.
---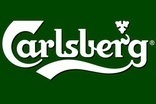 Comment - Carlsberg's Russian Reboot 29 Jan 2015
That, in just the space of two days, Carlsberg has announced both a pay freeze and the closure of two Russian breweries, speaks volumes about the seriousness of the situation in its Eastern European stronghold.
Latest News
Roust Group prepares China debut for Russian Standard - Vodka in China data 2 Oct 2020
Roust Group is launching its flagship Russian Standard vodka brand in China following the signing of a partnership with local business Beijing Soko.
---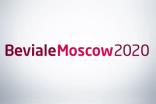 Venue's hospital conversion prompts Beviale Moscow cancellation 29 Jun 2020
The organisers of this year's Beviale Moscow trade show have called off the event as its venue in the city is being used as a hospital.
---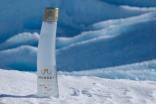 Marussia Beverages eyes Mamont vodka boost with Siberian distillery purchase 29 Apr 2020
Spirits producer and distributor Marussia Beverages has bought a majority stake in a Siberian distillery as part of plans to ramp up capacity for its Mamont vodka brand.
---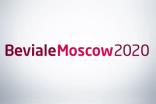 Coronavirus claims latest trade show victim, Beviale Moscow rescheduled 11 Mar 2020
The Russian leg of the global Beviale string of trade shows is the latest to be postponed, with coronavirus and COVID-19 forcing the organisers' hand.
---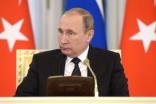 Alcohol consumption plunges in Russia - WHO study 1 Oct 2019
Alcohol consumption in Russia has fallen by more than 40% in the 13 years to 2016, a report from the World Health Organisation (WHO) has said.
---
Roust Corp promotes internally for next Americas CEO 5 Sep 2019
Roust Corp has appointed a former Treasury Wine Estates executive to head up its operations in the Americas.
---
Roust Group promotes internally in Russia as group vodka volumes climb - Russia vodka data 19 Jun 2019
Roust Group has confirmed a switch of CEO for its home market of Russia, with former Heineken executive Alexey Gulevich moving up to assume the role.
---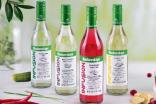 Amber Beverage Group's Moskovskaya flavoured vodka range - Product Launch 11 Apr 2019
Amber Beverage Group has launched a permanent line of Russian-themed flavoured vodkas under its Moskovskaya brand.
---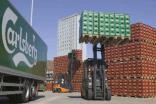 Russia set to shake off decade of beer declines - study 13 Oct 2017
The Russian beer market finally looks set for a revival after years of "false dawns", a new report has said.
---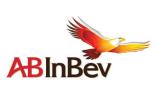 Anheuser-Busch InBev, Anadolu Efes to challenge Carlsberg with Russia merger 9 Aug 2017
Anheuser-Busch InBev is to create Russia's second-largest beer producer by combining its operations in the country with those of Turkey's Anadolu Efes.