Romania: Latest beverage news & analysis
Latest Insights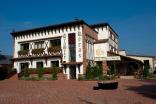 "This will sort out the sheep from the lambs" - Cramele Recas founder Philip Cox - CORONAVIRUS SPECIAL 7 Apr 2020
The coronavirus pandemic will be "painful but not deadly" for the global wine industry, according to the founder of Romanian winery Cramele Recas, with financially-unstable wine companies facing the greatest threat.
---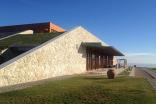 Can Romania step up to the world wine stage? - analysis 17 Nov 2015
The Romanian wine industry is at the start of its own revolution. Families who previously struggled to get their properties back following Communist-era ownership are recovering, and funds from the European Union, given in 2009 for the replanting of vines, are starting to bear fruit. The industry, which stands at 243,000 hectares at the last count, is now in a position to move forward.
Latest News
Alexandrion Group completes Halewood Romanian wine operations purchase 25 Jun 2018
Romania-based Alexandrion Group has completed the acquisition of Halewood Wines & Spirits' Romanian wine operations.
---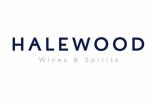 Halewood Wines & Spirits offloads Romanian wine operations to Alexandrion Group 12 Apr 2018
Romania-based spirits firm Alexandrion Group has agreed to purchase Halewood Wines & Spirits' wine operations in the country.
---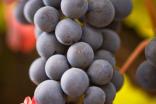 Purcari Wineries set for US$71m IPO 30 Jan 2018
One of Eastern Europe's biggest wine producers, Purcari Wineries, will look to raise more than RON265m (US$71m) for its shareholders in an initial public offering.
---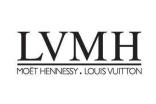 Cognac supply issues hit in Q3 as Moet Hennessy 2017 growth slows - results 10 Oct 2017
Moet Hennessy has posted flat sales in the third quarter of 2017, with the stronger numbers from the first two quarters keeping the unit's top-line in the black.
---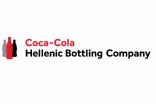 Coca-Cola HBC inaugurates US$8m Romania packaging line 5 Jul 2017
Coca-Cola HBC has opened a new EUR7m (US$8m) high-speed can line in Romania.
---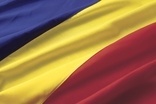 Romania to reduce spirits excise from 2016 18 Sep 2015
The Romanian Government has announced plans to lower the excise rate on spirits in the country by 30% from the start of next year, according to trade organisation SpiritsEurope.
---
Romanian winery Cramele Recas to expand capacity 24 Jun 2015
Romanian winery Cramele Recas is to invest EUR2m (US$2.24m) in a bottling line to double its capacity to 20m bottles per year.
---
ROMANIA: SABMiller launches Grolsch in a jar - video 8 Jul 2014
SABMiller has launched new on-trade packaging for its Grolsch brand in Romania, known as 'The Jar'.
---

ROMANIA: Beer sales drop in H1 - reports 2 Oct 2013
Volume beer sales in Romania fell by 3% in the first half of 2013, according to local reports.
---

ROMANIA: Wine imports drop in Q1; exports rise - report 9 Jul 2013
Volume sales of imported wine to Romania fell by 45% year-on-year in 2013's first quarter, according to a report.