Puerto Rico: Latest beverage news & analysis
Latest Insights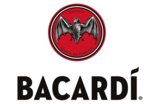 just the Answer: Bacardi's global category director for rums, Dmitry Ivanov 27 Nov 2014
Dmitry Ivanov was appointed global category director for rums at Bacardi in 2012. Earlier this month, editor Olly Wehring travelled to Puerto Rico to speak to him about the company's flagship white rum brand, where it went wrong in the past and Bacardi's hopes for its broader rum range going forward.
Latest News
Destileria Serralles readies packaging makeover for Don Q rum 9 Mar 2020
Destilería Serrallés has revamped the look of its flagship Don Q Puerto Rican rum brand.
---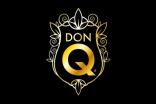 Destilería Serrallés dodges Puerto Rico earthquakes as rum production kicks on 13 Jan 2020
Destilería Serrallés has restarted its rum production after earthquakes hit the group's home island of Puerto Rico.
---
Destilería Serrallés restarts operations after Hurricane Maria 24 Oct 2017
Destilería Serrallés, producer of Don Q rum, has resumed production in Puerto Rico following last month's Hurricane Maria. 
---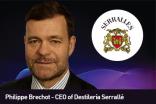 Philippe Brechot joins Destileria Serralles as CEO retires after 36 years 10 Mar 2017
Destilería Serrallés has recruited a former Diageo and William Grant & Sons executive to become its next CEO.
---
just a Look Around - Bacardi Distillery - video 4 Nov 2014
Last weekend, just-drinks travelled to Puerto Rico with Bacardi. While there, we were taken on a tour of the company's rum distillery - the world's largest - at Cantaño on the island.
---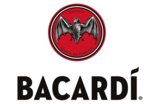 "Absolutely no question" Bacardi will return to Cuba – president 3 Nov 2014
The president of Bacardi has reiterated the company's intention to return to its native Cuba once the US embargo of the country is lifted.
---
PUERTO RICO: Bid to raise drinking age to 21 - report 11 Nov 2013
A Puerto Rico politician is pushing for the country to raise its legal drinking age to 21, according to reports.
---

PUERTO RICO: Diageo defends Serralles contract breach claim 8 Oct 2012
Diageo has dismissed claims made by Distelleria Serralles that the drinks giant has breached its contract with the Puerto Rico-based rum producer.
---
PUERTO RICO: Destilería Serrallés launches into travel retail 13 Mar 2012
Puerto Rican rum producer Destilería Serrallés has launched into travel retail after a link-up with Haleybrooke International.
---
PUERTO RICO/US: Diageo silent over National Puerto Rican Day Parade pull-out 8 Mar 2010
Diageo has declined to comment on the announcement that the National Puerto Rican Day Parade is "terminating" its relationship with the drinks giant over the Captain Morgan affair.