Portugal: Latest beverage news & analysis
Latest Insights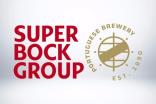 Why 'gluten-free' beer is for everyone, not just for coeliacs - analysis 23 Nov 2020
Portugal's Super Bock Group is the latest brewer to enter the 'free from' category, launching a gluten-free beer brand in its home market. Approved by the Portuguese Coeliac Association (APC), the beer has also been produced by the company's brewers in collaboration with coeliac specialists at the APC.
---
The just-drinks Interview - Esporao CEO Joao Roquette 27 Nov 2013
Back in September, Portuguese wine producer Esporao celebrated its 40th anniversary. But, while the Alentejo-based firm is proud of its history, the company is transforming itself into a progressive operation, thanks to its CEO, Joao Roquette. just-drinks' deputy editor, James Wilmore, visited Esporao's vineyards to talk wine, revolution and jazz with the company chief.
---
The just-drinks interview - Antonio Amorim 29 Mar 2007
Synthetic corks and screw-caps may have once been frowned upon by wine cognoscenti, but no longer, and the growing popularity of alternative closures has put the natural cork industry under pressure. In this month's just-drinks interview, Antonio Amorim, president of the world's largest natural cork producer Amorim & Irmaos, puts the case for cork.
Latest News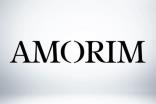 Spirits the target for cork closure producer Amorim - report 13 Nov 2020
Natural cork producer Corticeira Amorim is looking to increase its profile in spirits, with the market leader maintaining the category offers the best potential for future growth.
---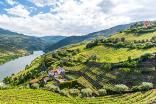 Grupo Sogevinus snaps up Douro's Quinta da Boavista 30 Jun 2020
Grupo Sogevinus has added a fourth wine estate to its footprint in Portugal's Douro Valley region.
---
AXA Millesimes returns to Portugal with Quinta do Passadouro Port purchase 22 Aug 2019
AXA Millésimes, the wine arm of AXA Insurance, has made another vineyard acquisition in Portugal, this time moving for Port and red wine producer Quinta do Passadouro.
---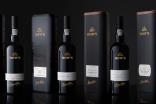 Symington Family Estates' Oak-Aged Tawny Ports - Product Launch 27 Nov 2018
Symington Family Estates has launched an oak-aged range of Dow's Port that uses barrels that date as far back as the 19th Century.
---
Portuguese Cork Association unveils first US TV ad - video 16 Aug 2018
The Portuguese Cork Association has launched its first US TV ad as the industry continues to rebound after deadly fires last year.
---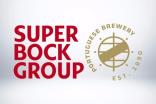 Unicer rebrands as Super Bock Group 13 Nov 2017
Portuguese multi-category operator Unicer, in which Carlsberg holds a major stake, has changed its name to that of its flagship beer brand, Super Bock.
---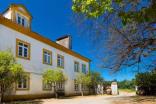 Symington Family Estates buys Alto Alentejo vineyards 12 Apr 2017
Port producer Symington Family Estates has acquired its first vineyards outside of Portugal's Douro region. 
---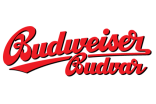 Budejovicky Budvar trumps Anheuser-Busch InBev in Portugal 3 Nov 2016
Budejovicky Budvar has claimed victory in the latest round of its long-running legal row with Anheuser-Busch InBev, this time in Portugal.
---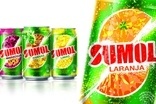 Sumol + Compal refreshes Sumol design 29 Apr 2015
Portuguese soft drinks maker Sumol + Compal has unveiled new packaging for its Sumol range of fruit-flavoured CSDs.
---
PORTUGAL: La Martiniquaise-Bardinet opens Porto Cruz winery 28 Jul 2014
La Martiniquaise-Bardinet has added six-million litres to its Port capacity with the launch of a new Portuguese winery.