Poland: Latest beverage news & analysis
Latest Insights
Analysis - Stock Spirits: Poland's number one 9 Jul 2014
Stock Spirits hosted a visit to its production facility in Poland earlier this week, with just-drinks joining a group of analysts on an early-morning flight to the south-eastern city of Lublin.
Latest News
Poland offload completes but Marie Brizard Wine & Spirits lines up cash injections to stay afloat 23 Oct 2020
Marie Brizard Wine & Spirits has completed the divestment of its operations in Poland, although the income from the deal will not be enough to help the group overcome its financial issues.
---
Moet Hennessy launches Belvedere vodka push, new malted rye expression - video 16 Sep 2020
Moet Hennessy is set to promote the Polish credentials of Belvedere rye vodka in a new global marketing activation while adding a new iteration to the vodka brand's portfolio.
---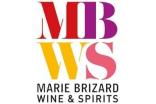 Marie Brizard Wine & Spirits looks to steady ship with Polish assets sale and financial advances 17 Jul 2020
Marie Brizard Wine & Spirits has found what it hopes is a solution to its travails in Poland's vodka market, lining up the offloading of its operations in the country to United Beverages Group.
---
Roust's Zubrowka Rosé flavoured vodka - Product Launch 11 Mar 2020
Roust has added a fruit-infused extension to its Zubrówka Polish vodka portfolio.
---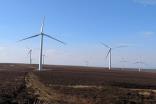 Asahi, Anheuser Busch-InBev make sustainability stand with wind farm deals 11 Nov 2019
Two of the world's biggest brewers have signed regional agreements to power their breweries with electricity from wind farms.
---
Heineken goes regional in Poland as Grupa Zywiec snaps up Browar Namyslow 13 Nov 2018
Heineken has increased the size of its footprint in Poland, with its Grupa Zywiec unit in the country lining up the acquisition of Browar Namyslów.
---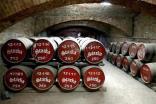 Investor group seeks new owner for SFW Starka distillery and US$87m aged-vodka stockpile 1 May 2018
A Polish distillery sitting on almost US$90m worth of barrel-aged vodka is up for sale.
---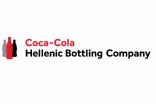 Coca-Cola HBC appoints Marie Brizard Wine & Spirits in Poland 28 Nov 2016
Coca-Cola HBC's Polish unit has appointed Marie Brizard Wine & Spirits' (MBWS) Polish subsidiary to handle its products in the country. 
---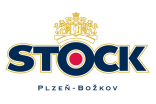 Stock Spirits ties with Synergy's Beluga in Poland, Distell in Italy and Slovakia 4 Jul 2016
Russian spirits producer Synergy Group has switched the Polish distribution of its Beluga vodka brand to Stock Spirits.
---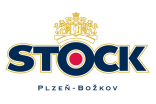 Stock Spirits saga rumbles on, counters shareholder attacks 19 Apr 2016
Stock Spirits has come out fighting against rebel shareholders, claiming that its recent actions are "already bearing fruit".