Philippines: Latest beverage news & analysis
Latest Insights
just the Facts - Emperador Inc 9 May 2014
After months of speculation, a buyer for Scotch whisky producer Whyte & Mackay finally emerged today (9 May). Philippines-based Emperador Inc has agreed to acquire the business from Diageo-controlled United Spirits for GBP430m (US$729m). Here, just-drinks offers a more detailed look at Emperador:
---
In the Spotlight - Drinks Firms Support Typhoon Haiyan Relief Efforts 15 Nov 2013
The final death count of Typhoon Haiyan, which hit the Philippines last week, is still a long way from being known. The relief effort is well underway, however, and drinks companies are among those that have moved to support those affected by the disaster.
---

Comment - San Miguel Corp preparing to ditch beer? 29 Jul 2010
San Miguel Corp's announcement this week that it plans to raise US$1.6bn to finance its diversification into heavy industries could signal that the firm is on its way out of the beer business.
---
Comment - Kirin makes mark at San Miguel Brewery 18 Nov 2009
Kirin Holdings is making its presence felt at San Miguel Brewery, as the Philippines-based brewer announces expansion plans.
Latest News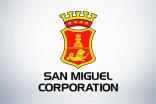 San Miguel Corp set to recoup US$2.6bn in food and drinks unit share sale 23 Aug 2018
Philippines-based conglomerate San Miguel Corp has confirmed it seeks to raise more than PHP140bn (US$2.6bn) by selling off a 20% stake in its restructured food and beverage business.
---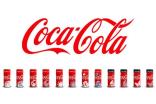 The Coca-Cola Co to retake control of Philippines operations as FEMSA retreats 17 Aug 2018
The Coca-Cola Co is to take back the management of its bottling operations in the Philippines, after Coca-Cola FEMSA announced its decision to sell its majority stake.
---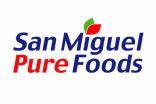 San Miguel Corp mulls stake sale in alcohol and food arm 23 Nov 2017
Philippines conglomerate San Miguel Corp has said it could sell a 30% stake in its soon-to-be-combined beer, liquor and food units.
---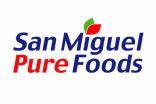 San Miguel unveils share-swap deal to merge alcohol and food units 6 Nov 2017
San Miguel Corp is to merge its beer and spirits units into its Pure Foods division.
---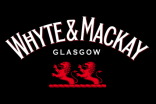 Emperador full-year 2016 sales climb 11% ahead of US brandy entry - results 28 Mar 2017
Philippine-based spirits group Emperador has posted an 11% jump in full-year sales as it launches its brandies in the US.
---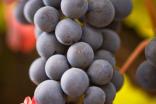 San Miguel Corp secures Portavin Holdings in AUD27m deal 6 Feb 2017
San Miguel Corp has bought Australian wine bottler Portavin Holdings for AUD27m (US$20.6m).
---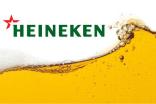 Heineken signs JV deal with Asia Brewery in Philippines 27 May 2016
Heineken International has signed a joint venture agreement with Philippines-based Asia Brewery as it looks to drive premiumisation in the region. 
---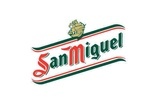 San Miguel Brewery cleared for soft drinks entry 18 Mar 2015
San Miguel Brewery has won consent from the Philippines government to move into soft drinks as it looks to capture growing demand in the category.
---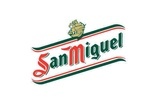 San Miguel Brewery eyes entry into soft drinks 7 Jan 2015
San Miguel Brewery is looking to expand into soft drinks as it says the category is growing faster than the Philippines' alcohol segment.
---
Tito's Handmade Vodka rolls out to Philippines 3 Dec 2014
Tito's Handmade Vodka has launched in the Philippines after owner Fifth Generation secured a distribution deal.