Panama: Latest beverage news & analysis
Latest News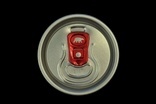 Rexam buys Panama can factory 15 Jan 2015
Rexam has acquired a beverage can plant in Panama from SABMiller as it looks to expand in the Central American market.
---

PANAMA: Diageo unveils new facilities as part of Latin America push 5 Jun 2013
Diageo has said it is looking to "drive innovations" in Latin America with the opening of a new "technical" centre in Panama.
---

PANAMA: SABMiller's Cervecería Nacional offloads milk, juice arm to Dos Pinos 22 Jan 2013
SABMiller subsidiary Cervecería Nacional has agreed a US$86m deal to sell its milk and juice business to the Central American producer co-operative Dos Pinos.
---

PANAMA: Scotch whisky gets trademark protection 23 Nov 2010
Scotch whisky distillers have a second trademark success to cheer in as many months after gaining protected name status for their products in Panama.