Other: Latest beverage news & analysis
Latest Insights
Are beverage firms paying enough attention to deforestation? - sustainability spotlight 22 Oct 2020
A new initiative to address deforestation was launched last month by the Consumer Goods Forum involving 17 major manufacturers and retailers - but no drinks companies. Ben Cooper explores whether the beverage sector needs to do more in the area of deforestation.
---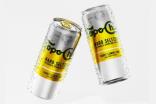 Will Q3 bring an end to 2020's hangover, are the softs going hard and would Stock Spirits fancy a beer? - The just-drinks Analyst 20 Oct 2020
The timing of Ian Shackleton's latest consideration of the drinks industry couldn't be better. With the latest results season breaking all around us, who better to survey the situation than just-drinks' in-house analyst?
---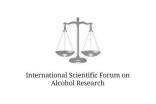 Alcohol & hypertension - What role does your diet play? - International Scientific Forum on Alcohol Research Critique 243 19 Oct 2020
The authors of a recent study tested the hypothesis that overall diet quality influences the association between alcohol consumption and the risk of hypertension. The report was based on data from the National Health & Nutrition Examination Survey in the US and two further studies in China.
---
Why the latest sexism row will be a watershed moment for whisky - comment 15 Oct 2020
The recent campaign against Jim Murray's 'Whisky Bible' has shone a light on sexism in whisky, and there's no turning it off now. Brands will need to take a proactive, as opposed to merely reactive, stance to show that their condemnation of misogyny and commitment to inclusivity goes beyond lip service, says Amy Hopkins.
---
How COVID has accelerated the trend towards sobriety - consumer trends 13 Oct 2020
Having taken a break for 13 months to bring a human into the world, Laura Foster re-dons her consumer trends chapeau and finds our drinking habits to be much-changed compared to when she left us.
Latest News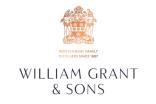 If you read only one thing... - This week's must-reads on just-drinks 23 Oct 2020
Here's a look at the biggest stories and the best content from just-drinks this week.
---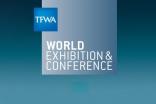 Tax Free World Association Asia-Pacific to return in May 23 Oct 2020
The Asia-Pacific leg of Global Travel Retail exhibition Tax Free World Association will go ahead next year, organisers have confirmed.
---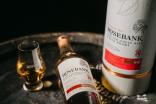 Ian Macleod Distillers' Rosebank 30 Year Old single malt Scotch - Product Launch 23 Oct 2020
Ian Macleod Distillers has unveiled the first global release from its soon-to-be-reopened Rosebank Distillery in Scotland.
---
Edrington's The Macallan Fine & Rare 1993 Edition single malt - Product Launch 22 Oct 2020
Edrington has added a 27-year-old iteration of The Macallan to the single malt brand's Fine & Rare line of bottlings.
---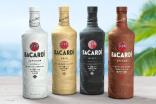 Bacardi working on plastic bottle that biodegrades in less than two years 21 Oct 2020
Bacardi is developing a biodegradable bottle that breaks down within 18 months.
---
William Grant & Sons unveils new Glenfiddich ad - video 19 Oct 2020
William Grant & Sons has launched a global commercial for its Glenfiddich single malt Scotch whisky brand.
---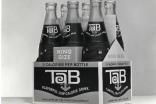 The Coca-Cola Co to drop Tab in snowballing portfolio redraw 16 Oct 2020
The Coca-Cola Co is to discontinue its Tab diet soda as the company continues a clear-out of underperforming brands.
---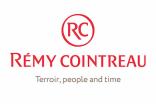 If you read only one thing... - This week's must-reads on just-drinks 16 Oct 2020
Here's a look at the biggest stories and the best content from just-drinks this week.
---
Loch Lomond Group's 21-Year-Old, 30-Year-Old Loch Lomond Scotch - Product Launch 16 Oct 2020
Scotch whisky producer Loch Lomond Group has added a 21-year-old and a 30-year-old to its portfolio of namesake single malts.
---
Beam Suntory launches five-country whisk(e)y Ao in GTR 15 Oct 2020
Beam Suntory is to focus on the Global Travel Retail channel with "world whiskey" Ao, a blend of expressions from Scotland, the US, Japan, Ireland and Canada.