Nigeria: Latest beverage news & analysis
Latest Insights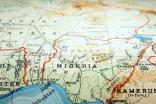 Coca-Cola Co's Nigerian ambitions - Comment 9 Feb 2016
This month, Ray Rowlands sets his sights on the recently-announced Nigerian venture between The Coca-Cola Co and the Tropical General Investments (TGI) Group.
---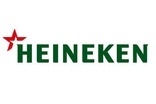 just the Facts - Heineken's Nigerian Breweries & Consolidated Breweries 5 Dec 2014
Earlier today, Heineken confirmed that a plan to merge two of its Nigerian units - Nigerian Breweries and Consolidated Breweries - remains on tracks. Minority shareholders in both firms have voted in favour of the deal.
---

Analysis - Heineken eyes 'flexibility' with Nigeria merger 12 May 2014
We'd almost packed up for the week on Friday when Heineken announced plans to merge the two Nigerian breweries in which it has majority stakes.
---

Analysis - Nigeria still the apple of Heineken's Africa eye 25 Apr 2014
Nigeria proved a welcome ray of light for Heineken in its first-quarter results yesterday (24 April).
Latest News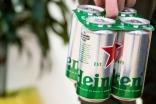 Heineken expands ownership of Nigeria's Champion Breweries 14 Jan 2021
Heineken has increased its stake in Nigerian brewer Champion Breweries to 84.5%.
---
Suntory Holdings takes Lucozade Cola to Nigeria 10 Dec 2020
Suntory Holdings has launched a cola-flavoured variant of its Lucozade brand in Nigeria.
---
Anheuser-Busch InBev to counter Nigerian losses with share issue - Beer in Nigeria data 4 Nov 2019
The Nigerian division of Anheuser-Busch InBev is lining up a share capital increase in light of sizeable losses in the first nine months of this year.
---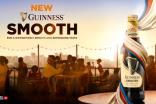 Diageo creates Guinness Smooth for African consumers 25 Sep 2019
Diageo is launching a new Guinness targeting African consumers.
---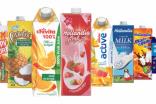 The Coca-Cola Co takes full control of Nigerian dairy group Chi 31 Jan 2019
The Coca-Cola Co has secured full ownership of Nigerian dairy and soft drinks business Chi, three years after first taking a minority stake in the company.
---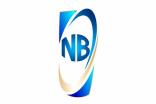 Heineken's Nigerian Breweries hits back after lottery commission seals head office 28 Nov 2018
Heineken-owned Nigerian Breweries has denied wrongdoing after Nigeria's lottery commission temporarily shut down the brewer's head office.
---
The Coca-Cola Co on track for Chi takeover in Nigeria 21 Sep 2018
The Coca-Cola Co has confirmed it is set to complete a 100% takeover of Nigerian dairy and soft drinks business Chi within the next six months.
---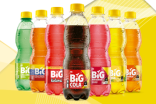 Duet Private Equity spends over US$50m on AJEAST Nigeria stake 6 Aug 2018
UK private-equity company Duet has bought a majority stake in West-African beverage manufacturer AJEAST Nigeria.
---
Anheuser-Busch InBev's Budweiser entrance puts Heineken on alert in Nigeria - CEO 31 Jul 2018
Heineken's CEO has said Nigeria's premium beer market is on track for success despite pressure from value brands and the launch of Anheuser-Busch InBev's Budweiser.
---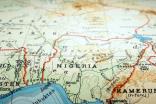 Nigeria prepares for alcohol duty increases 30 Apr 2018
Pending rises in alcohol excise duty in Nigeria have drawn the ire of both drinks companies and trade unions in the country.