Nicaragua: Latest beverage news & analysis
Latest News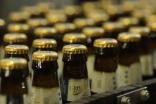 Molson Coors Beverage Co begins Miller Lite production in Nicaragua 26 Jan 2021
Molson Coors Beverage Co has confirmed it has started brewing Miller Lite in Nicaragua as part of an agreement with Grupo Compañía Cervecera de Nicaragua (CCN).
---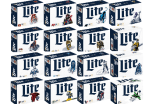 Molson Coors Beverage Co secures deal to launch Miller Lite in Nicaragua 17 Aug 2020
Molson Coors Beverage Co has signed a deal with Nicaragua's largest brewer to expand Miller Lite into the country.
---
Product Launch - Companía Licorera de Nicaragua's Flor de Cana Centenario 25 2 Oct 2014
Compañía Licorera de Nicaragua has lined up what it claims is the "finest ultra-premium" rum in its Flor de Caña portfolio.
---
NICARAGUA: 35 dead from illicit alcohol 12 Sep 2006
Around 35 people have died in Nicaragua from drinking illicit alcohol.