New Zealand: Latest beverage news & analysis
Latest Insights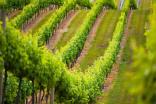 Why Marlborough is looking to up its New World wine game - Comment 7 Jun 2017
This month, wine commentator Chris Losh heads to Marlborough in New Zealand, to see how some folk in the wine region are trying to make its wine less 'meh' and more ... more.
---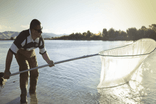 just the Answer: Te Pa Family Vineyards owner, Haysley MacDonald 29 Jul 2014
The owner of Te Pa Family Vineyards, Haysley MacDonald, and his head wine maker, Liam McElhinney, have been making waves in New Zealand with their fresh approach to wine making. This month, just-drinks met them during a trip to London to hear how their agricultural backgrounds have shaped the business and why consolidation in Marlborough will only go so far.
---
just the Facts - New Zealand's Wine Harvest 2012 18 Jun 2012
Late last week, New Zealand Winegrowers released details of this year's wine harvest in the country. Here's a closer look at some of the numbers.
---

Comment - Pernod Ricard calls time on Lindauer 18 Oct 2010
Pernod Ricard has been shunting Lindauer towards the exit door for some time, so a move to Lion Nathan and Indevin should not be surprising.
---

Focus - Industry endorses New Zealand alcohol law reforms 26 Aug 2010
A raft of measures aimed at combating alcohol abuse was unveiled by the New Zealand government on Monday (23 August). While industry representatives have broadly welcomed the reforms, Ben Cooper writes, public health campaigners have criticised the Government for not going far enough.
Latest News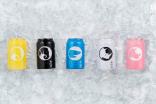 Brown-Forman makes New Zealand RTD play with Part Time Rangers buy 13 Oct 2020
Brown-Forman is adding to its RTD stable through the pending purchase of New Zealand-based Part Time Rangers.
---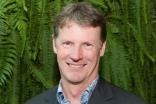 New Zealand Winegrowers appoints Clive Jones as next chair 12 Oct 2020
The trade association for New Zealand's wine industry is switching chairs, with Clive Jones replacing John Clarke.
---
Westons Cider brings alcoholic ginger beer Ranga to UK 6 Oct 2020
Westons Cider has signed a deal to produce and sell New Zealand's Ranga Alcoholic Gingerbeer in the UK.
---
Accolade Wines unveils global campaign for Mud House 11 Aug 2020
Accolade Wines has lined up a worldwide marketing push for its New Zealand wine brand, Mud House.
---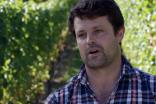 Amazon wine documentary a new way to engage consumers - Villa Maria Estate 21 Feb 2020
Self-financed documentaries can help wineries build an emotional connection with consumers, the team behind a new Amazon film on New Zealand's Villa Maria Estate has said.
---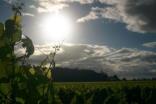 US, UK drive New Zealand wine export rise in 2019 - figures 6 Feb 2020
New Zealand wine exports were up 8% in 2019 as the US and UK markets drove growth, new figures have shown.
---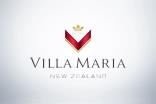 Villa Maria CEO quits after just a year - just-drinks EXCLUSIVE 17 Jan 2020
Villa Maria Estate has confirmed to just-drinks that its previous CEO left the company last year.
---
Villa Maria Estate names Matt Deller chief of sales & marketing 15 Jan 2020
New Zealand's Villa Maria Estate has appointed Matt Deller MW to the newly-created role of chief global sales & marketing officer.
---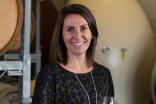 Yealands Wine Group appoints Tiffani Graydon as CEO 12 Nov 2019
Yealands Wine Group has named a former Pernod Ricard senior manager as its new CEO.
---
Stolen Spirits unveils canned offering to 40% abv Stolen X flavoured whiskey portfolio 10 Oct 2019
Stolen Spirits is set to add a canned version to its flavoured whiskey line-up in the US.