New Zealand: Latest beverage news & analysis
Latest Insights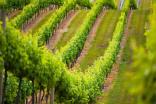 Why Marlborough is looking to up its New World wine game - Comment 7 Jun 2017
This month, wine commentator Chris Losh heads to Marlborough in New Zealand, to see how some folk in the wine region are trying to make its wine less 'meh' and more ... more.
---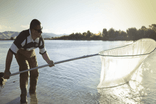 just the Answer: Te Pa Family Vineyards owner, Haysley MacDonald 29 Jul 2014
The owner of Te Pa Family Vineyards, Haysley MacDonald, and his head wine maker, Liam McElhinney, have been making waves in New Zealand with their fresh approach to wine making. This month, just-drinks met them during a trip to London to hear how their agricultural backgrounds have shaped the business and why consolidation in Marlborough will only go so far.
---
just the Facts - New Zealand's Wine Harvest 2012 18 Jun 2012
Late last week, New Zealand Winegrowers released details of this year's wine harvest in the country. Here's a closer look at some of the numbers.
---

Comment - Pernod Ricard calls time on Lindauer 18 Oct 2010
Pernod Ricard has been shunting Lindauer towards the exit door for some time, so a move to Lion Nathan and Indevin should not be surprising.
---

Focus - Industry endorses New Zealand alcohol law reforms 26 Aug 2010
A raft of measures aimed at combating alcohol abuse was unveiled by the New Zealand government on Monday (23 August). While industry representatives have broadly welcomed the reforms, Ben Cooper writes, public health campaigners have criticised the Government for not going far enough.
Latest News
Villa Maria's EarthGarden organic wine range - Product Launch 24 Feb 2021
New Zealand winery Villa Maria has launched its first organic range as part of a wider move into the organic category.
---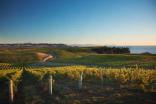 Yealands Wine Group offloads vineyards to NZ pension fund 10 Dec 2020
New Zealand's Yealands Wine Group has confirmed the divestment of four of its vineyards to a pension fund in the country.
---
Heineken tells New Zealand consumers "don't drink" Heineken beer in drink-drive campaign 7 Dec 2020
Heineken has launched a responsible-drinking poster ad in New Zealand that encourages consumers not to drink its namesake lager brand.
---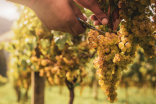 New Zealand wine exports break US$2bn barrier - Southern Hemisphere Wine Production data 26 Nov 2020
New Zealand wine exports have topped the US$2bn 12-month milestone, according to figures from New Zealand Winegrowers.
---
Constellation Brands' Round Theory New Zealand wine range - Product Launch 10 Nov 2020
Constellation Brands has introduced a new premium New Zealand wine range to the Australian market.
---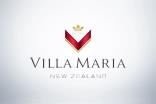 Villa Maria eyes New Zealand land sale amid global growth push 5 Nov 2020
New Zealand wine producer Villa Maria has outlined plans to sell surplus land and raise capital to fund growth plans.
---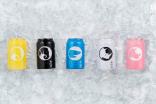 Brown-Forman makes New Zealand RTD play with Part Time Rangers buy 13 Oct 2020
Brown-Forman is adding to its RTD stable through the pending purchase of New Zealand-based Part Time Rangers.
---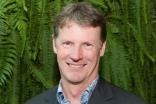 New Zealand Winegrowers appoints Clive Jones as next chair 12 Oct 2020
The trade association for New Zealand's wine industry is switching chairs, with Clive Jones replacing John Clarke.
---
Westons Cider brings alcoholic ginger beer Ranga to UK 6 Oct 2020
Westons Cider has signed a deal to produce and sell New Zealand's Ranga Alcoholic Gingerbeer in the UK.
---
Accolade Wines unveils global campaign for Mud House 11 Aug 2020
Accolade Wines has lined up a worldwide marketing push for its New Zealand wine brand, Mud House.