Netherlands: Latest beverage news & analysis
Latest Insights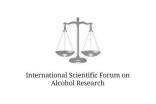 Will your alcohol consumption help or hinder you from reaching 90? - International Scientific Forum on Alcohol Research Critique 237 3 Mar 2020
An interesting and well-done study from a cohort of ageing men in the Netherlands that evaluated how alcohol consumption data collected at 68-to-70 years old related to the risk that the individual would survive to age 90.
---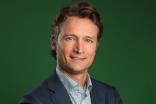 Van Boxmeer leaves behind a more worldly Heineken as CEO dances out the door - comment 12 Feb 2020
When Anheuser-Busch InBev CFO Felipe Dutra announced last week was was stepping down, his replacement - another Brazilian man - did little to reflect today's widening global beer market.
---
Heineken full-year 2017 by region - results data 12 Feb 2018
In mid-February, Heineken reported its results for 2017. The brewer saw sales on an organic basis climb by 5% in the 12 months, on the back of the 6% sales lift posted for the first half of 2017. Here, just-drinks takes a closer look at the group's performance in the 12-month period by region.
---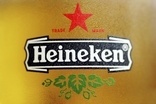 Heineken's Q3 exceeds expectations - Analysis 29 Oct 2015
Yesterday, Heineken released a strong set of Q3 numbers and the consensus from analysts seems to be: We knew it would be good, but not this good. 
---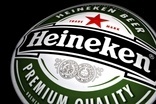 Heineken's Q3 performance by region - Focus 28 Oct 2015
Earlier today, Heineken reported an 8% increase in Q3 sales. Here, just-drinks takes a closer look at the group's performance by region in the three months to the end of September:
Latest News
Heineken goes "even greener" with Netherlands energy switch 1 Sep 2020
Heineken has announced that all brand Heineken beer brewed for the Dutch market is now made using 100% sustainable energy.
---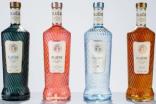 Fluère Spirito Non-Alcolico heads to LatAm, Caribbean with strengthened portfolio 26 Aug 2020
Dutch VOC Spirits has lined up the expansion of both the geographical footprint and the range of its Fluère alcohol-free spirits brand.
---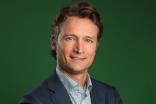 Heineken struggles in H1, future looks bright for namesake lager - trading update 16 Jul 2020
Heineken has reported a double-digit sales slide in the first half of this year, although the volumes performance of its namesake lager bodes well for the longer term.
---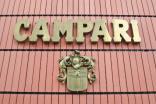 Cash flood awaits Campari Group as date set for Netherlands move 2 Jul 2020
Campari Group is to deliver on the proposal to relocate its registered office to the Netherlands, a move that could be a precursor to a sizable M&A move.
---
Zamora Co dives into RTDs with Cocktail 43 Fresco release 4 Jun 2020
Spanish spirits & liqueur group Zamora Co has entered the RTD category for the first time with the launch of a single-serve cocktail under its Licor 43 brand.
---
Heineken appoints new brand Heineken global senior director 1 Jun 2020
Heineken's marketing director for Brazil is to take the lead on the Dutch brewer's namesake lager brand.
---
Lucas Bols fiscal-2020 - Flat half-year turns into declining full-year - results data 29 May 2020
Lucas Bols has warned of a major blow to sales in its current fiscal year, as the global closure of the on-premise channel pulled the top-line into decline for the 12 months to the end of March.
---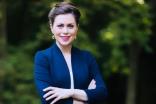 Heineken names incoming chief corporate affairs & transformation officer 19 May 2020
Heineken has lined up Stacey Tank as its next chief corporate affairs & transformation officer.
---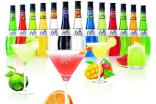 Lucas Bols readies global revamp for Bols liqueur range 12 May 2020
Lucas Bols is relaunching its namesake liqueur range with a new recipe as well as updated packaging.
---
Heineken's chief corporate affairs officer to step down 27 Apr 2020
Heineken has announced the departure of its chief corporate affairs officer.