Netherlands: Latest beverage news & analysis
Latest Insights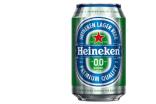 Heineken in 2020 - results preview 9 Feb 2021
On Wednesday, Heineken will announce its results for the final three months and the full 12 months of 2020. Here's a look at the news that is likely to have shaped Heineken's performance in the three months to the end of December.
---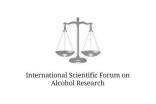 Will your alcohol consumption help or hinder you from reaching 90? - International Scientific Forum on Alcohol Research Critique 237 3 Mar 2020
An interesting and well-done study from a cohort of ageing men in the Netherlands that evaluated how alcohol consumption data collected at 68-to-70 years old related to the risk that the individual would survive to age 90.
---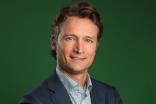 Van Boxmeer leaves behind a more worldly Heineken as CEO dances out the door - comment 12 Feb 2020
When Anheuser-Busch InBev CFO Felipe Dutra announced last week was was stepping down, his replacement - another Brazilian man - did little to reflect today's widening global beer market.
---
Heineken full-year 2017 by region - results data 12 Feb 2018
In mid-February, Heineken reported its results for 2017. The brewer saw sales on an organic basis climb by 5% in the 12 months, on the back of the 6% sales lift posted for the first half of 2017. Here, just-drinks takes a closer look at the group's performance in the 12-month period by region.
---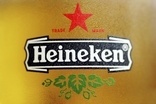 Heineken's Q3 exceeds expectations - Analysis 29 Oct 2015
Yesterday, Heineken released a strong set of Q3 numbers and the consensus from analysts seems to be: We knew it would be good, but not this good. 
Latest News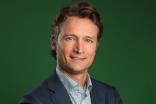 Heineken CEO forecasts EU on-premise to shrink by 10%-to-15% 11 Feb 2021
The European Union will lose up to one-sixth of its bars and restaurants as a result of the coronavirus pandemic, Heineken's CEO has warned.
---
Heineken sales maintain double-digit decline for 2020 - results data 10 Feb 2021
Heineken appears to have crawled over the line last year, as a tough final three months offset the green shoots of growth seen in Q3.
---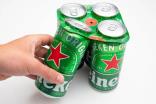 Heineken to shed 8,000 jobs in revival plan 10 Feb 2021
Heineken is to cut one-tenth of its staff in a bid to stem losses from a coronavirus-hit 2020.
---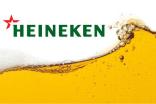 Heineken appoints new communications director in latest management switch 11 Jan 2021
Heineken has confirmed to just-drinks another senior executive change, this time in the group's communications department.
---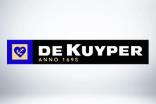 Beam Suntory adds three years to De Kuyper Netherlands distribution agreement, rolls out new partnership model 22 Dec 2020
Beam Suntory has extended its distribution tie-up for the Netherlands with De Kuyper Royal Distillers.
---
Heineken to add further Unilever experience to supervisory board 27 Nov 2020
Heineken is poised to appoint the chief operating officer for Unilever to its supervisory board as the brewer continues to revamp its leadership team.
---
Heineken executive clear-out continues, former Diageo executive to head commercial 20 Nov 2020
Heineken has announced the latest change to its senior executive team with a new chief commercial officer set to come onboard.
---
Heineken appoints chief people officer as human resources head retires 3 Nov 2020
Heineken has named a chief people officer in the wake of the retirement of its chief human resources officer.
---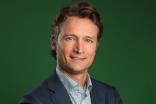 Heineken prepares corporate cost reductions for next year 28 Oct 2020
Heineken has followed up on a pledge not to make any coronavirus-related job cuts this year with an announcement that it will reduce personnel costs at head and regional offices by 20% in 2021.
---
Brand Heineken up 7% as group volumes almost flat in Q3 - results data 28 Oct 2020
The expected return to growth for brand Heineken came good in the third quarter, helping its namesake owner to deliver a 1.9% decline in volumes for the period.