Namibia: Latest beverage news & analysis
Latest News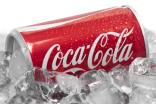 Coca-Cola Sabco cuts Namibia production as water restrictions tighten - report 12 May 2016
Coca-Cola Sabco has halted production of canned beverages in Namibia because of a drought, according to a report.
---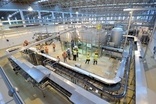 NAMIBIA: SABMiller kicks off production at first in-market brewery 18 Sep 2014
Production has begun at SABMiller's new US$33.3m brewery in Namibia, the company said today.
---

NAMIBIA: SABMiller to build US$40m brewery 6 Mar 2013
SABMiller has unveiled plans to build a new US$40m brewery in Namibia as the race for dominance in Africa's beer markets heats up.
---
NAMIBIA: Van der Westhuizen becomes Namibia Breweries MD 28 Nov 2011
Namibia Breweries has appointed Hendrik van der Westhuizen as its new MD.
---

US: California wine harvest set to fall 2 Nov 2010
California's wine grape harvest is set to be 12% lower this year, according to the California Wine Institute.
---

NAMIBIA: SABMiller to build Namibia brewery 23 Apr 2010
SABMiller will spend US$34m to build its first brewery in Namibia, stepping up competition with an alliance between Diageo and Heineken in the region.
---

GLOBAL: Diageo to launch Windhoek in key markets 29 Mar 2010
Diageo is to launch Namibian lager Windhoek in key markets, including the UK, where the group hopes to quench consumers' growing thirst for premium imported lager.
---
AFRICA: SABMiller to build Namibia brewery, buys Maheu drinks business 8 Sep 2009
SABMiller is to expand further in Africa by building a brewery in Namibia and buying the non-alcoholic Maheu drinks business of Trade Kings Ltd in Zambia.
---
NAMIBIA: Namibia Breweries MD stands down 5 Sep 2007
The managing director of Namibia Breweries has resigned.