Mongolia: Latest beverage news & analysis
Latest News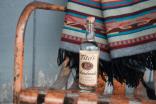 Fifth Generation launches Tito's Handmade Vodka in Mongolia 17 Jun 2019
Fifth Generation continues to up the global footprint of Tito's Handmade Vodka with the brand's pending launch in Mongolia.
---

MONGOLIA: Asia Pacific Breweries goes "multi-beverage" with vodka JV 11 Jul 2012
Asia Pacific Breweries is set to enter the Mongolian vodka market through a JV with Grandkhaan Holdings in the country.
---
MONGOLIA: Brewer APU to double capacity 11 Jun 2010
Mongolia's largest drinks company is to expand its beer production after securing a US$25m loan from the European Bank for Reconstruction & Development (EBRD).
---
MONGOLIA: Coca-Cola Co. adds to presence in Mongolia 26 Aug 2008
The Coca-Cola Co. has opened a new bottling plant in the Mongolian capital. The soft drinks giant said over the weekend that the MNT25.35bn (US$22m) facility, in Ulaanbaatar, will be its second plant in the country, after the first facility was built by exclusive Coke bottler MCS Coca-Cola in 2001.
---
MONGOLIA: APB brings Tiger to Mongolia 19 Jun 2007
MCS-Asia Pacific Brewery, the partnership between Singapore's Asia Pacific Breweries (APB) and Eastern Asia's MCS Holdings (MCS), plans to brew Tiger beer in Mongolia.