Moldova: Latest beverage news & analysis
Latest News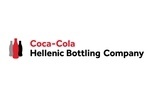 Coca-Cola HBC to close Moldova plant 29 Sep 2015
Coca-Cola HBC is to close its bottling plant in Moldova and import products from next-door Romania and Ukraine.
---
EU/MOLDOVA: Europe opens doors to Moldova wine as Russian ban bites 11 Dec 2013
The European Union is looking to remove the duty from all wines imported from Moldova, as the Eastern European country struggles with a ban on exports to Russia.
---

MOLDOVA: EC offers Moldovan wine sector hope with plan to remove trade barriers 9 Oct 2013
European trade barriers against wine from Moldova could be dropped sooner than expected under European Commission (EC) proposals.
---

MOLDOVA: Coca-Cola HBC appoints new regional chief 20 Aug 2013
Coca-Cola HBC has appointed a new boss to oversee its operations in Moldova.
---
GREECE/MOLDOVA: Coca-Cola Hellenic eyes Moldova for production 8 Apr 2011
Coca-Cola Hellenic Bottling Co is to begin production in Moldova this spring, the firm told just-drinks today (8 April).
---
MOLDOVA: Moldova toasts Russian ban lift 9 Nov 2007
Moldovan wine and spirits producers are celebrating a partial lifting of an 18-month ban on their products entering Russia, but the embargo has forced their industry upmarket to survive in alternative western markets.
---
MOLDOVA/US: Coke snaps up two brands from Efes 21 Feb 2007
The Coca-Cola Company has bought two Moldovan soft drinks brands from Efes Breweries International (EBI) for an undisclosed sum.
---
MOLDOVA: Government to sell winery stake 18 Dec 2006
The Moldovan government is looking to sell its stake in local winery Vinuri Ialoveni.
---
MOLDOVA: Wine top of Moldova's Russia list 4 Oct 2006
Moldova is targeting the resumption of wine sales in Russia at a meeting later this week.
---
EXCLUSIVE: Moldovan minister slams Russian wine ban 6 Jul 2006
A senior Moldovan government minister has insisted that Russia's ban on wine imports from Moldova is politically motivated and has nothing to do with the quality of the country's wine.